Greece offers its citizens and the world a lot of tourist and sightseeing destinations and well as relaxation centers. Winter season in Greece gives a whole new experience that you shouldn't miss for anything as it provides the opportunity for hiking, skiing, mountain biking, snowboarding, and incredible natural white scenery. Discover the best winter destinations in Greece and make the most of this season.
Arachova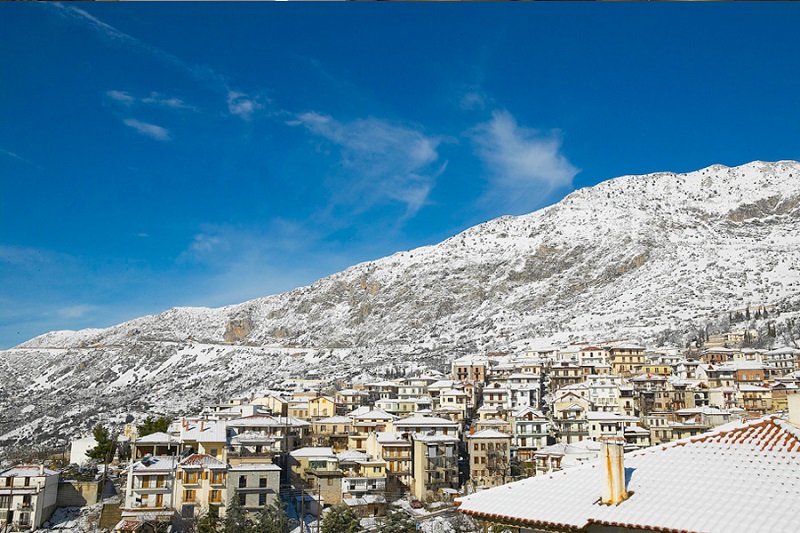 Source: Link
Arachova village is popular for skiing and hanging out, as it that draws the attention of many visitors than other individual winter destinations. No wonder it is nicknamed the "Mykonos of the Winter." It's the closest village to the biggest ski resort in Greece situated on Mount Parnassos, and it's about 3 hours away from Athens.
Kalavryta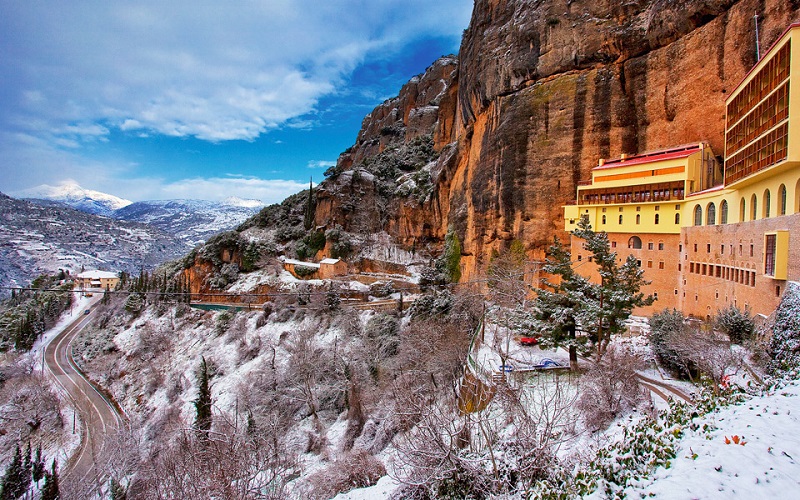 Source: Link
Looking for a place of an all-around adventure in the winter season? Then you should visit Kalavryta. This place is ideal for winter activities and sports. Kalavryta is also well-known for its ski resorts, rich history, and culture, as well as its natural surroundings.
Meteora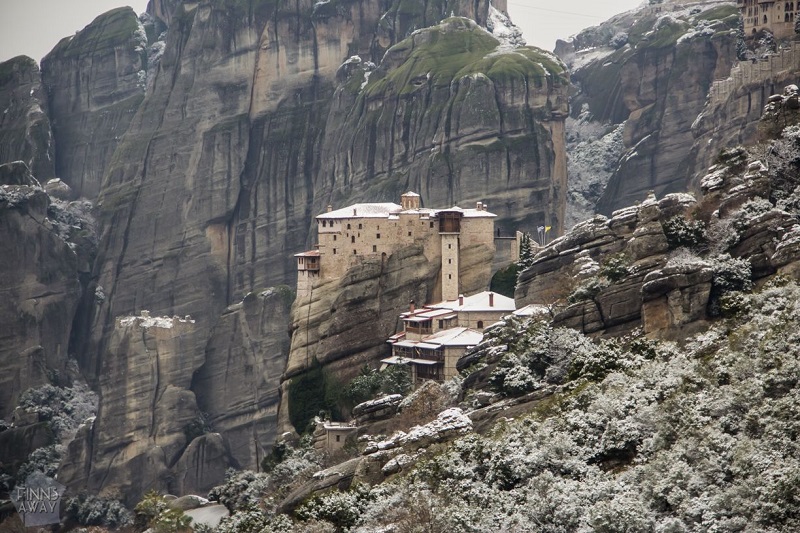 Source: Link
Home to the incredible monasteries perched on top of the rock pillars in the region, and it is one of UNESCO World Heritage sites. You can either hike up to the monasteries or drive. Never miss the opportunity for the breathtaking experience of entering a hot air balloon from above.
Tzoumerka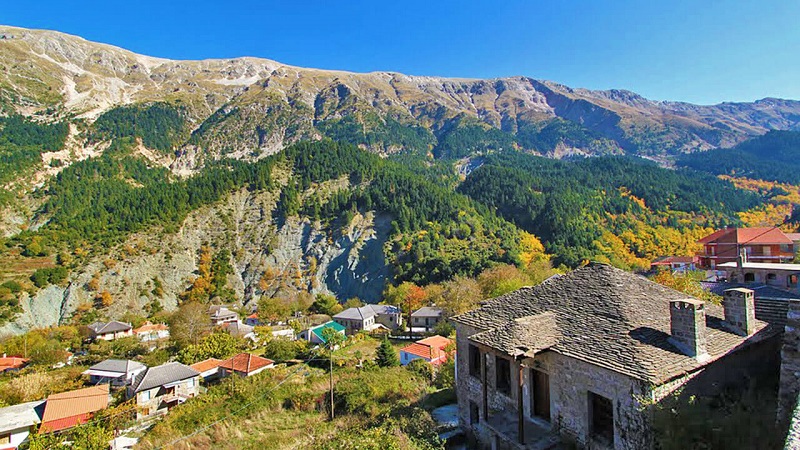 Source: Link
Tzoumerka is a destination site with mountains, canyons, crystal springs and waterfalls, dense forests and an abundance of wildlife- this has made it home of the National Park of Tzoumerka. The region is calm, exposing nature in its wildest form.
Loutraki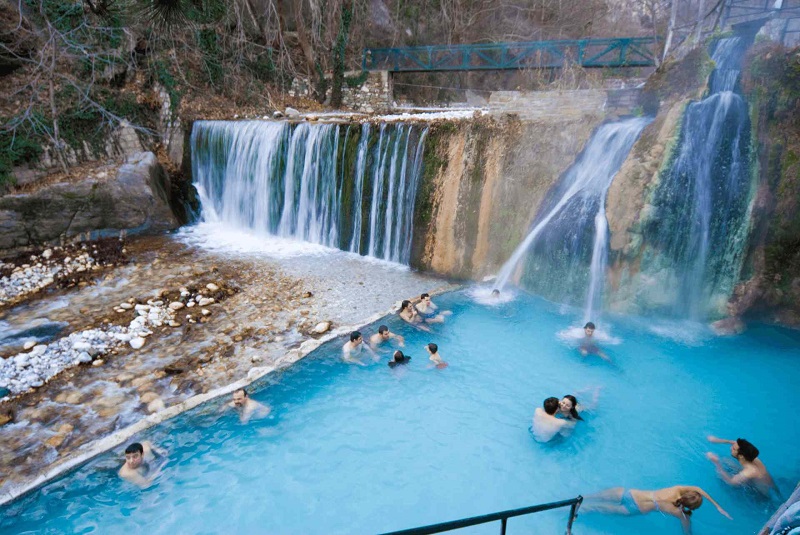 Source: Link
Your Greece winter holiday is not complete with visiting this spa. Here you will enjoy the easing and soothing feeling of going under the warm to hot waters of a natural thermal spring.
The Mountains of Corinth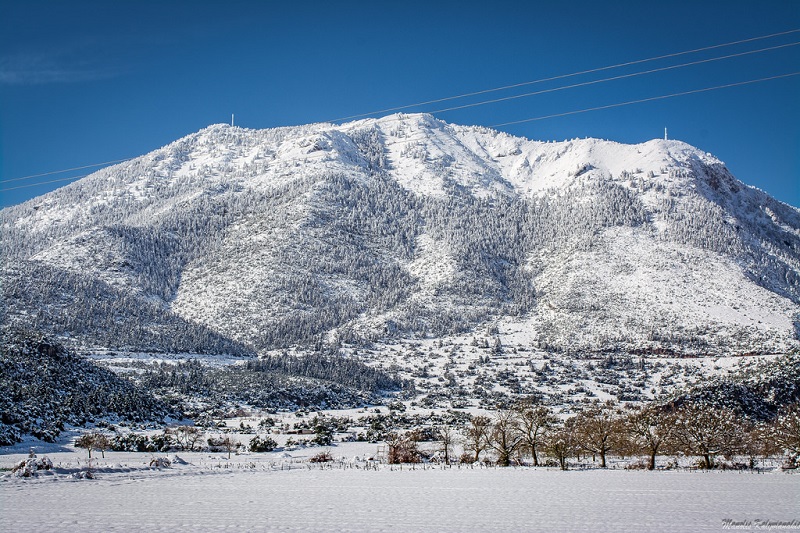 Source: Link
This is a beautiful site is suitable for hiking, sightseeing and mountain biking. You will find a lot of taverns and good hotels in the villages of this region. Other getaway spots include the Virgin of the Rock Chapel, Saint George monastery and Lake Doxa providing amazing views.
Pilio
Source: Link
Pilio is renowned in Greece for its mythical and picturesque landscapes. It is a tourist-friendly region with attractive greenery, mountains, and local taverns.
The Mountains of Arcadia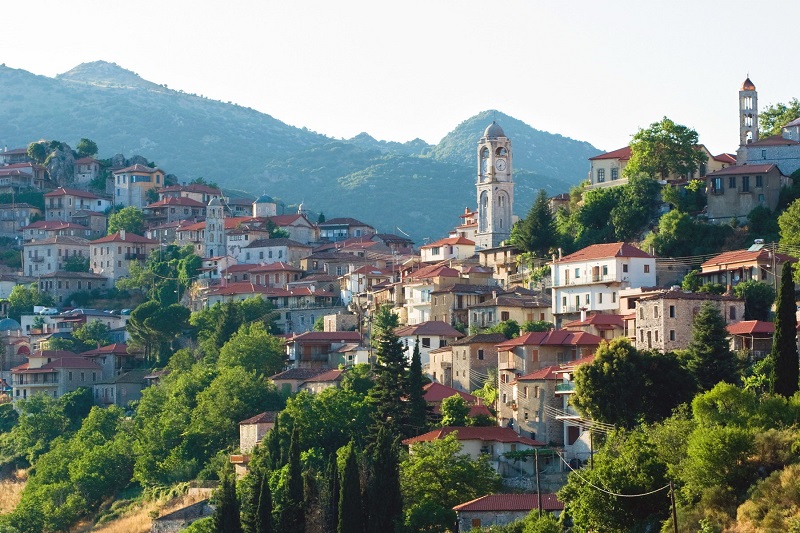 Source: Link
The beautiful town of Arcadia is a wonderful destination for a quick escape into the mountains. Suited for history enthusiasts, nature lovers, hikers, mountain bikers, food lovers and whitewater rafters.
Metsovo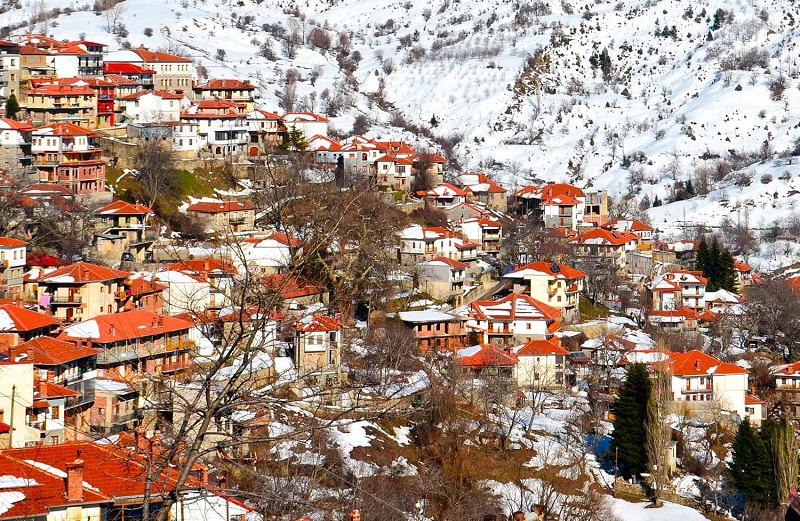 Source: Link
Metsovo is the home to quality and luxury hotels, cultural sites such as the art gallery and traditional museum. It offers great outdoor activities like snowboarding and skiing.
Zagori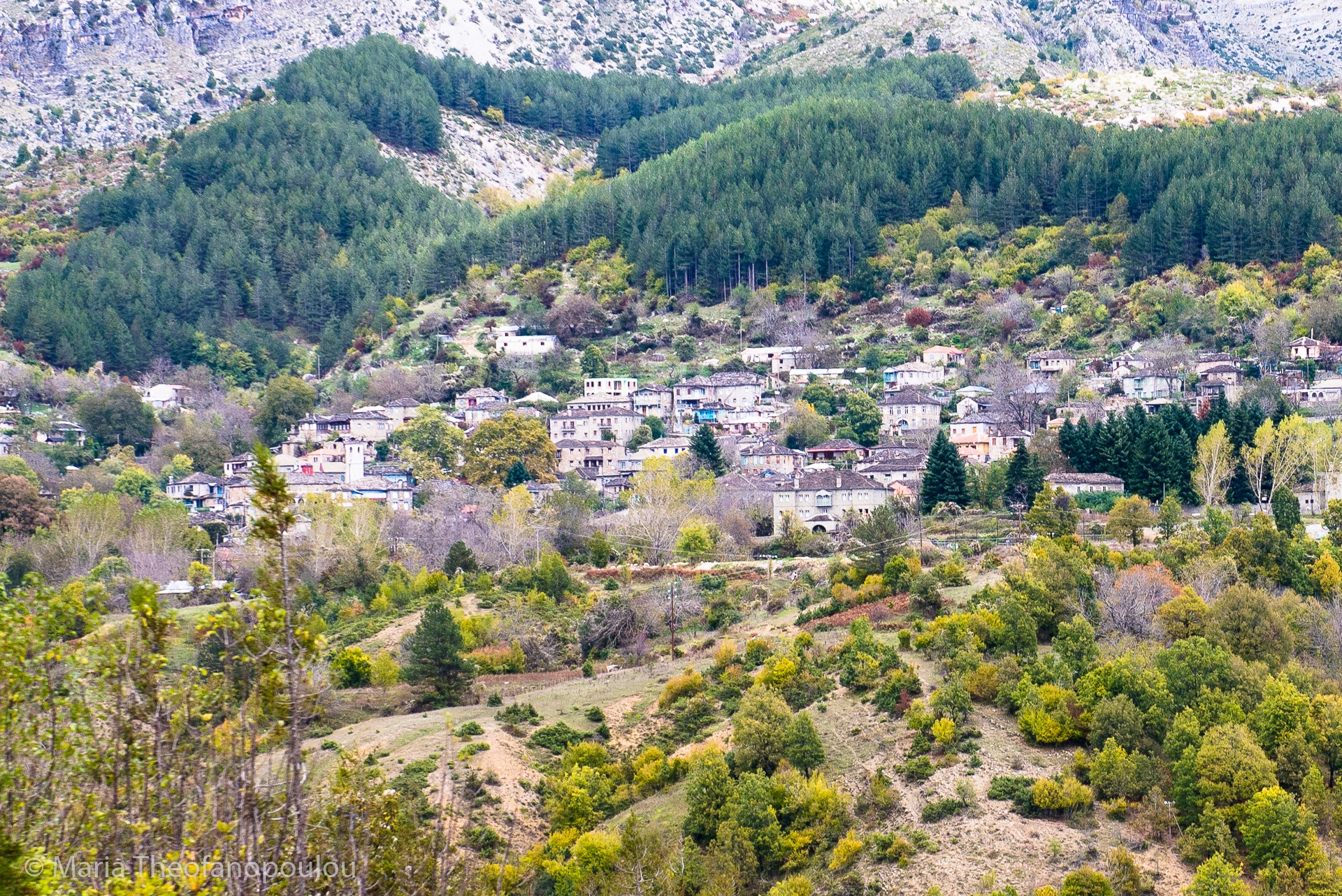 Source: Link
Zagori has thick forests and mountainous scenery with pristine rivers, caves, deep gorges, and waterfalls- a perfect site for hikers, nature lovers, and adventurers.
Explore the best places in Greece during the winter, and you will be left with memories that will last for a very long time. Everything you need is here, and the locals are always very friendly and ready to help you have the best time of your life.