Chania is one of the most popular cities in the Greek Island of Crete. It is known for its narrow alleys, traditional restaurants, and its iconic Venetian Harbor. There are several things you can do in Chania if you are visiting solo or going in the company of your friends, family or your partner. These are some of them;
Breakfast at Alcanea café and wine bar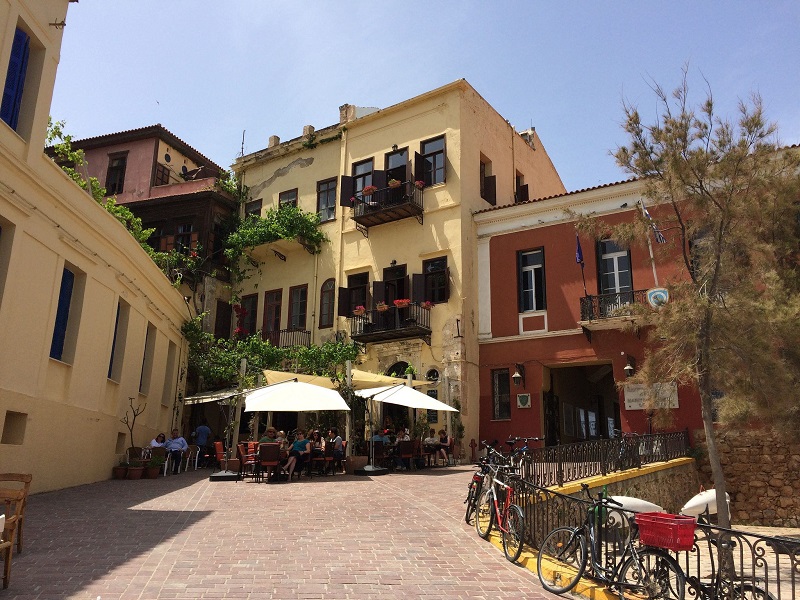 Source: Link
The Alcanea café and wine bar is one of the most iconic spots in the western part of Chania. If you ever get to visit the red Maritime Museum, endeavor to have breakfast at the café. The café is located at the base of a boutique hotel, the Alcanea Boutique Hotel. The hotel serves the best breakfast in that area. What makes breakfast time memorable is the perfect sea-view. Try out their omelet with Cretan ham. So tantalizing!
Travel in a time capsule at the Old Port
Source: Link
Chania was the dwelling place of Christians at the time when the Ottomans overtook power. The region features enormous Venetian architecture and lovely narrow streets which are perfect for a romantic walk. Walking down the alleys will give you the vibes as if you stepped back in time.
Visit the iconic Splatzia area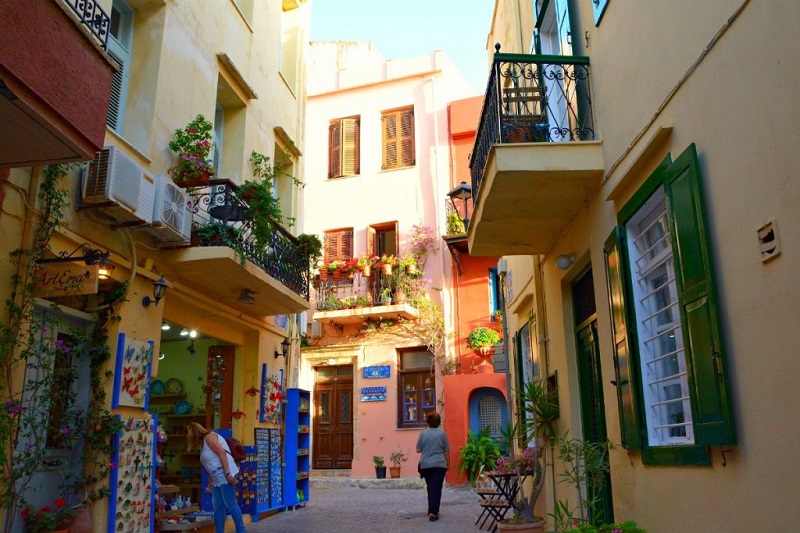 Source: Link
Splatzia is the old Turkish town of Chania. It has had a facelift in recent times to give it a polished and riveting look that makes it a perfect hangout spot. The major point of attraction in this area is 1821 which serves as the town's main square. In the middle of the square, you will find an old sycamore tree which serves as a good sit out spot for some good Greek coffee. At Splatzia, you will find the Agios Nikolas.
Take a walk to the ancient port's Lighthouse
Source: Link
The tall lighthouse which is stationed at the entrance of the ancient harbor is a must visit area. Everything about this 21-meter monument and its surroundings feels right. The cool sea breeze, the scenic views, and the enchanting ancient buildings make the area a perfect romantic getaway. It is a perfect spot for a date.
Go nocturnal at Daliani Street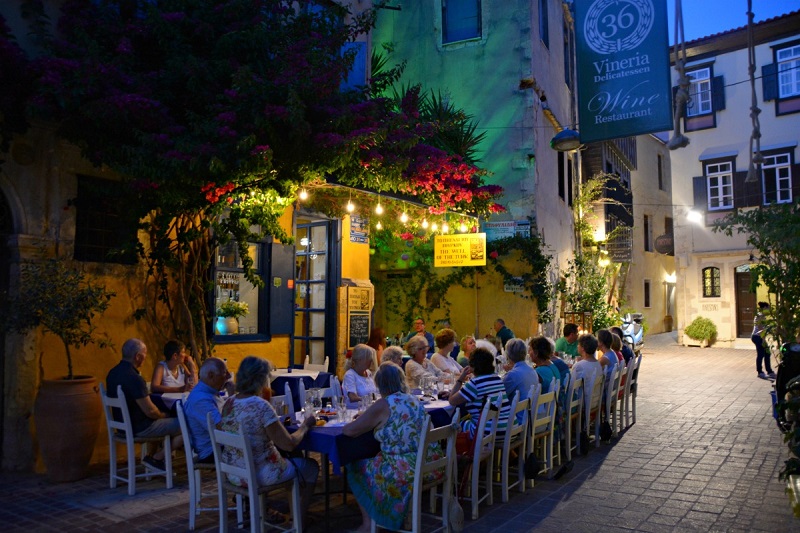 Source: Link
Evenings are never boring in Chania. If you do not have anything on your itinerary when you visit Chania, take a stroll to Daliani Street in the evenings to have an amazing time with the locals. A visit to this place will see you mingling with individuals of all age groups.
Dinner at the Tabakaria area
Source: Link
Popular for being one of the busiest industrial centers, this former tannery is one of the most visited regions of Chania. The old tanneries are worth visiting and touring. You can enjoy dinner at sunset at one of the most popular fish restaurants in the area called the Thalassino Ageri restaurant. The ambiance feels quite magical.
Take a stroll around the alleys of Old Town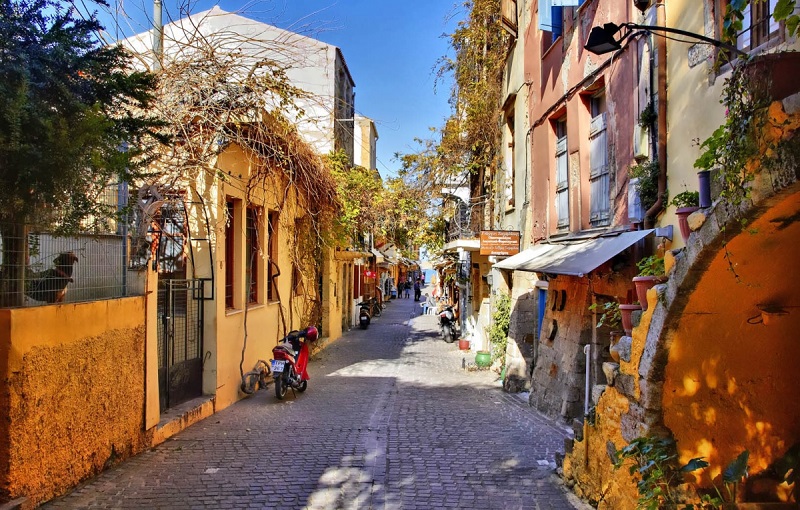 Source: Link
The colorful streets of Chania are mazes waiting to be explored. The streets are filled with little shops like cafes, souvenir stores, pubs, eateries and tattoo parlors. Make sure you try the tasty sangria served at the popular Ababa Bar.