Greek cuisine is influenced mainly by diets native to countries of the Mediterranean Basin and nations that are in the Balkan region. Greeks will turn every meal either into a pie, pita or soup. Greeks love to gobble down good mood food which makes them hale and hearty. These are some of the best traditional Greek dishes.
Beef stew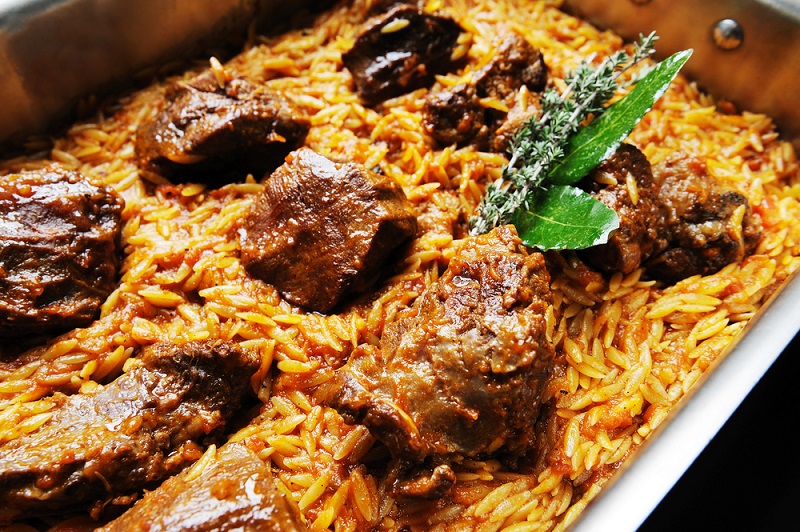 Source: Link
Greeks bake their stews made of tomato sauce and lots of beef. The meal is served alongside yummy orzo pasta and a large amount of kefalotyri cheese which has been grated to give that appetizing feel in the mouth that everyone loves.
Fasolada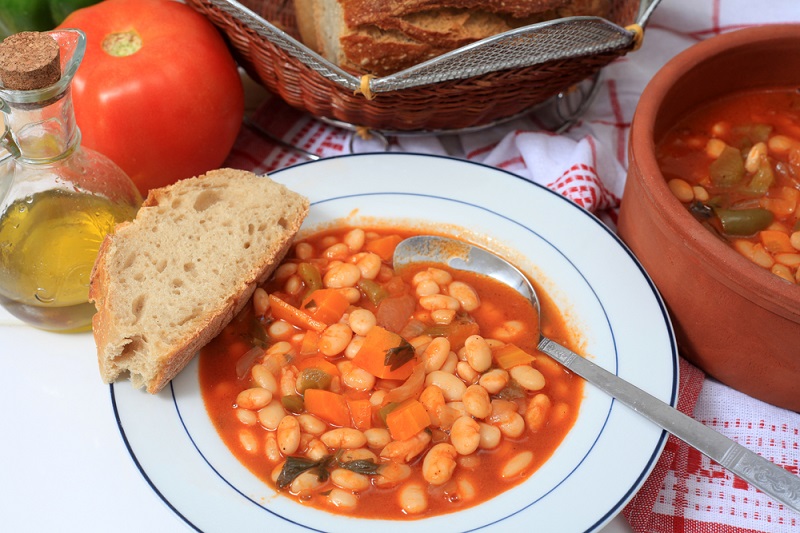 Source: Link
Greek white bean soup known as Fasolada is a classic. If you ever get to see the meal roster in every Greek home, there is every tendency that you will see the soup appear at least twice. It is either eaten alone or garnished with some crunchy veggies. This meal is such a hearty meal.
Galaktoboureko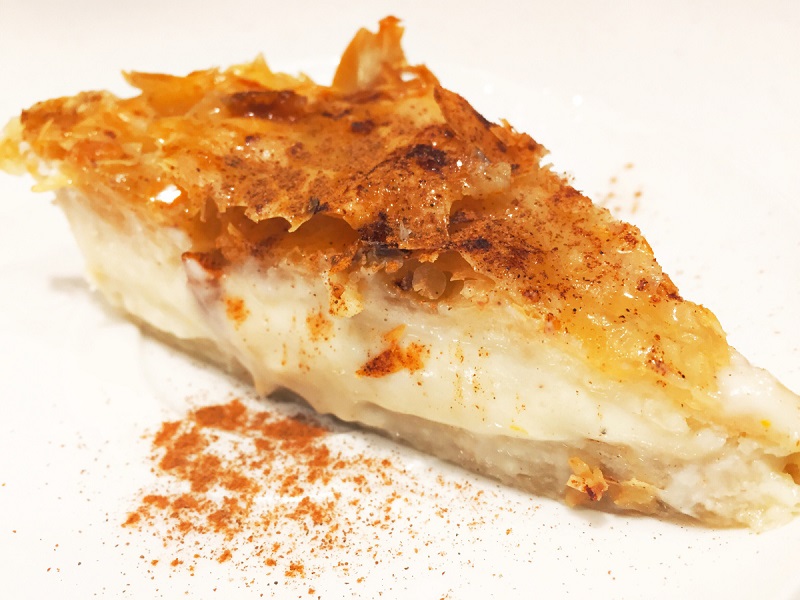 Source: Link
This meal is quite difficult to pronounce but not difficult to chomp down. It is a phyllo pie filled with custard, and it wins hands down as one of the most scrumptious desserts in Greece. The pie is bathed with citrus infused syrup. This savory confectionery is very rich and creamy; you'd find yourself whipping batches after batches.
Pastitsio
Source: Link
Pastitsio is a delicious Greek meal that is prepared using minced meat, as filling, pasta and thick consistency of bechamel sauce. These goodies are made to fill a pan and baked to a lovely shade of golden brown. Get ready to mess a few pans and pots while you embark on this culinary journey. It is worth every sweat.
Tzatziki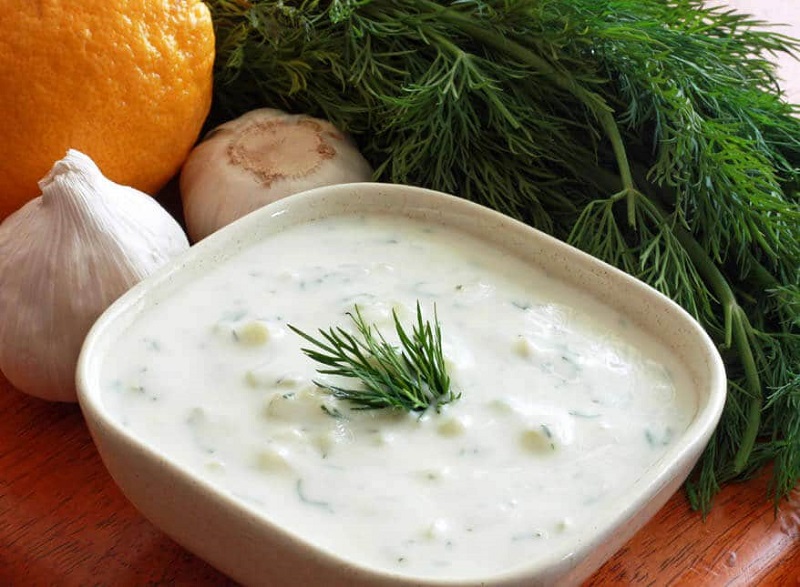 Source: Link
This thick yogurt makes an excellent appetizer or dessert at meal times. It features a tangy flavor of cucumber mixed with garlic. It is best eaten with spicy grilled meats and steamed vegetables. If you want something light, you can opt for Tzatziki with pita bread that is hot. At other times, locals use the delight as a condiment for meals such as souvlaki.
Chicken Soup Avgolemono
Source: Link
The Chicken Soup Avgolemono is mouth-watering dishes every Greek loves. This favorite is usually served at dinner time. It is prepared using chicken and served alongside a thick egg-lemon flavor. This steamy broth is a life-saver.
Spinach and Sesame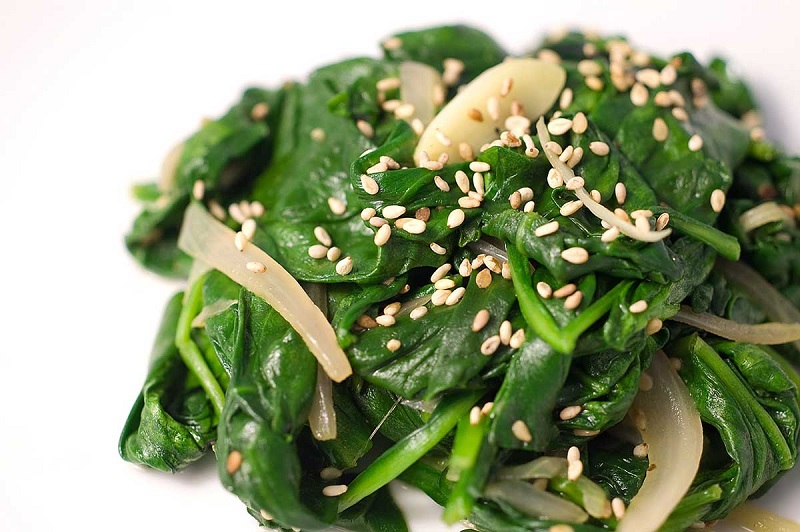 Source: Link
Greek cuisine is incomplete without some Mediterranean flair. Greeks are obsessed with their vegetables which they source fresh. A staple you are likely to see when you visit the home of locals is the spinach and sesame combination which has been boiled. The steamed veggies are drizzled with olive oil and a dash of lemon juice. This combination is packed with all the vital nutrients needed by the body.
Baklava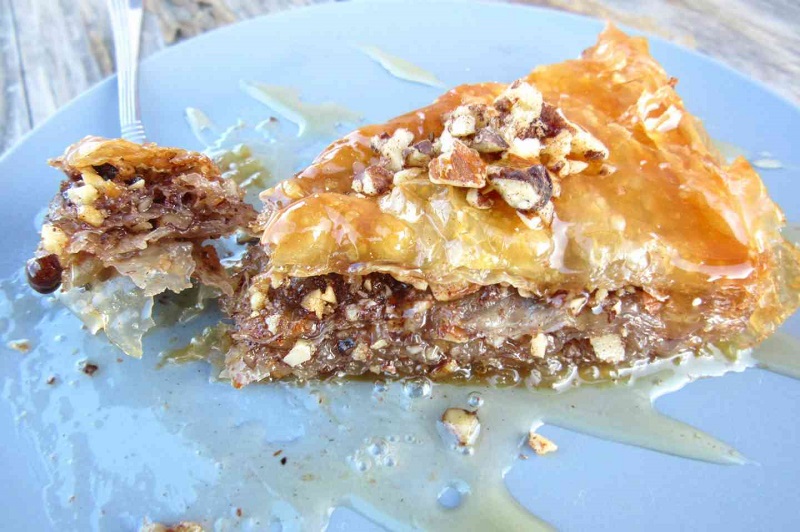 Source: Link
The sumptuous pie, Baklava is a wonderful treat that is made with crumbly phyllo dough. The dough is topped with nuts spiced with cinnamons. The toppings are glazed with very sugar syrup. This confectionery is crunchy and very sweet. This recipe is a hidden gem that has been handed down from one generation to the other.
Moussaka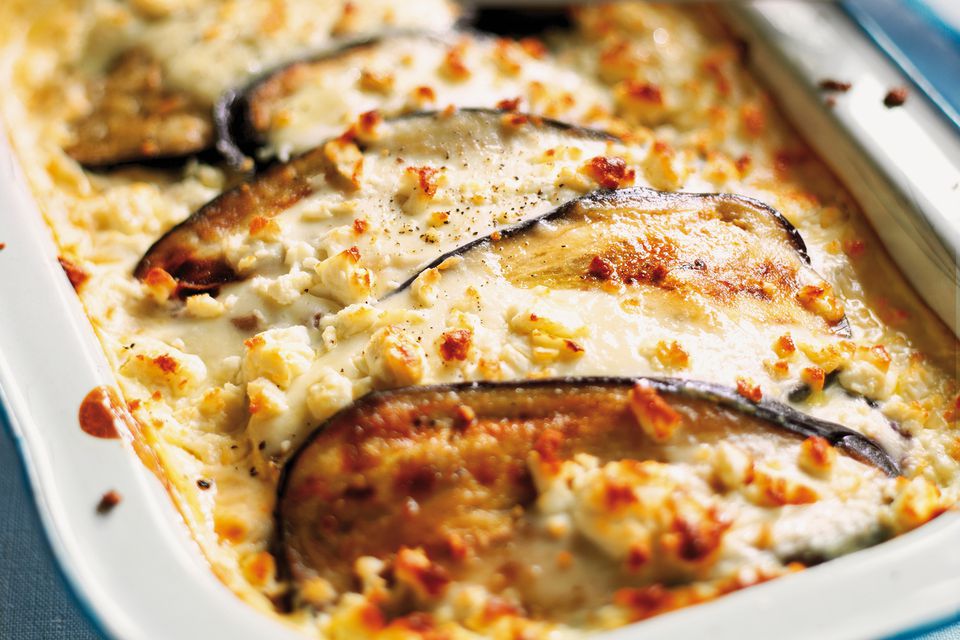 Source: Link
Moussaka is the most popular Greek classic. The oven-fresh casserole has layered eggplants and spicy meat as fillings. The aubergines are sautéed, the meat grounded, the tomatoes pureed are fried and spiced with herbs like onions and garlic.  The fillings are drizzled with creamy, velvety bechamel. This palatable delight will make you wolf down the food on your plate in a couple of minutes.