Greece is one place many people would love to spend their vacation because of its picturesque scenery, natural endowments, and vibrant nightlife. In addition to the excitement and fun Greece offers, you will get the opportunity to take something unique and valuable back home. You can always take some Greek memories with you by buying a gift item from some of the best souvenirs shops in the country.
Art & Gifts Pirgos Trigoniou Kastra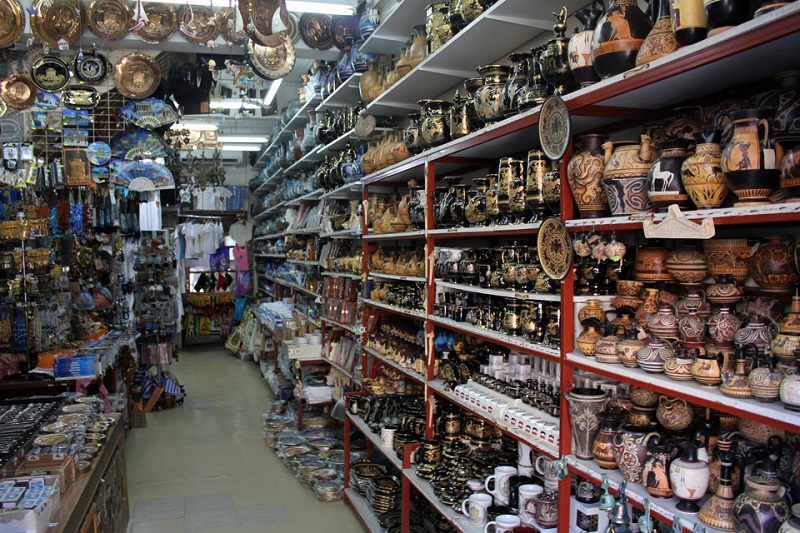 Source: Link
Art & Gifts Pirgos Trigoniou Kastra is a one-stop gift shop in Thessaloniki, precisely in Ano Poli (Upper Town). Shop the finest art and handcrafted materials while enjoying the beautiful panoramic vistas of the city. Art & Gifts Pirgos Trigoniou Kastra is one souvenir shop in Thessaloniki that will awe you as there is a wide range of amazing sculptures, paintings, and gift items. This colorful souvenir shop gives you the feeling of being on a different planet as there are just so much materials and artworks to explore and purchase.
Art Center Gallery
Source: Link
Sited at Old Town, Rhodes, Art Center Gallery has been in existence since the year 1995. This art center displays and sells products that were created exclusively by the indigenous designers in Greece. Explore the handcrafted icons, beautiful paintings, and drawings, as well as décor items in the store and pick the one that appeals to you. In addition to the artworks in the gallery, you will also find a variety of unique pieces of jewelry in terms of designs and types. They include those made of semi-precious stones, gold and, silver. There are also lovely scarves you can buy and take home.
Antica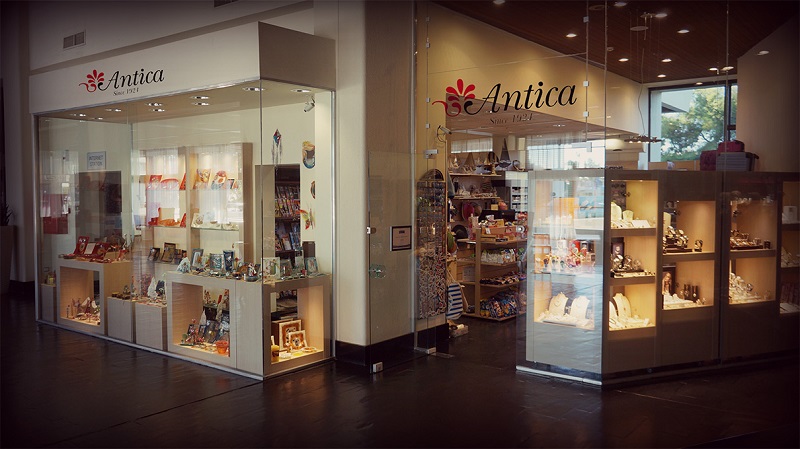 Source: Link
If you are looking for where to get sophisticated gift items, Antica is one of the best places to visit. You will find this souvenir shop in Sithonia, Greece. Every product sold at Antica has elements of class and quality, from jewelry (necklaces, wrist watches, bracelets, rings) to interior decoration items. Ensure to explore every shelf in this souvenir shop as you will certainly find something to take home.
Margo
Source: Link
You will find Margo at the heart of Neos Marmaras in Chalkidiki, Greece. This souvenir shop has a vast variety of ceramics products (vase, teacups, plates, etc.), small sculptures, glass wares, handmade leather bags, and sandals. Renowned as one of the best souvenir shops in the whole of Greece, Margo has many other gift items which you may not find at other souvenir shops.
Greek Art Philippos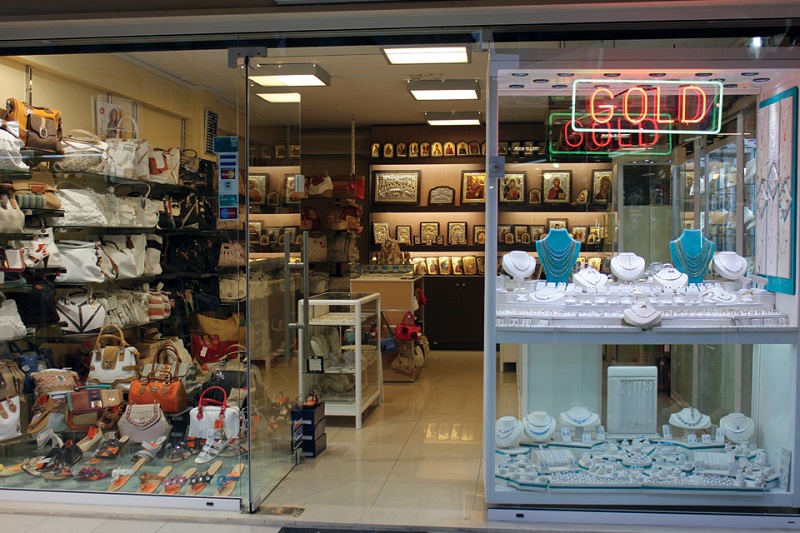 Source: Link
Greek Art Philippos is one of the oldest souvenir shops in Greece as it was first established in the year 1993. Located at Chanioti of Chalkidiki in Kassandra, the shop sells several clothes made from Greek designers and also by Greek companies. You can as well find different clothing accessories, from bags, shoes, sandals, belts, and hats to jewelry of all kinds. Other products sold at the Greek Art Philippos are beautiful portraits of different sizes and shapes. This is a great place for fashion lovers.