Most holidaymakers and tourists visit the tourist Mecca called 'Greece' for many reasons. Some of them opt for the salty air of the beautiful islands; some others prefer to explore the wonders that are tucked at different points of the mainland. A few others want everything and more. If you are among the last 'bandwagon' and you are looking for ways to connect from the islands to the mainland and other places, these are the best ways to go around the country;
ATV and Moped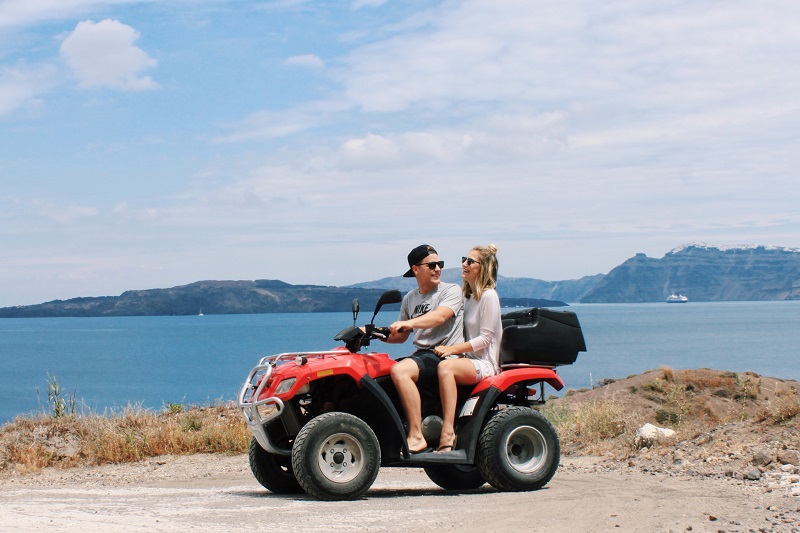 Source: Link
On the islands of Greece, visitors can rent ATVs to take them across the country. Motorcycles, mopeds, and ATVs are very affordable and perfect for certain areas in Greece. The streets in the country are narrow; the trails are quite bumpy so it will be beneficial to hire these means of transportation. If you want to explore some of the secluded villages in the country, these are your best bet. To get permission for rentals, you must present your International Driving Permit. Many rental companies do not always ask for it. However, it is very important, especially in emergency cases. It is good to keep in mind that ATVs and Mopeds can get really uncomfortable when it rains.
Car
Source: Link
Cars are really great for accessing some areas of Greece. Sometimes, meandering through the hilly roads of Greece's mainland and some crowded streets might seem like an impossible task, it is usually carried out by adrenaline-fuelled individuals. If you are in for some adventure, rent a car to tour some of the remotest parts of the country especially those that cannot be combed via public transport. Having an International Driving Permit alongside a valid Driver's license is mandatory.
Train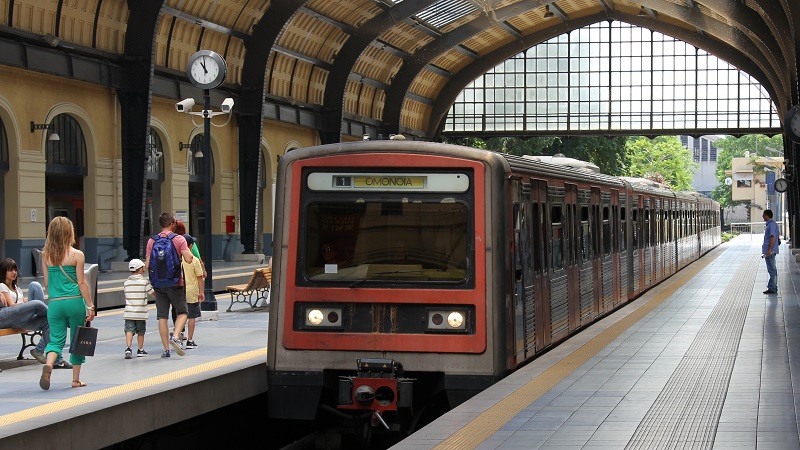 Source: Link
The Greek railway system is not as fast or comfortable as buses or boats, but they are cheap. Visitors who board trains can easily reach other major cities like Volos, Thessaloniki, and Patras from Athens. If you have decided to board a train, it is advisable to buy a Eurail Pass that will guarantee over a week of first-class treatment for a time span of one month. These tickets can be purchased at Rail Europe.
Bus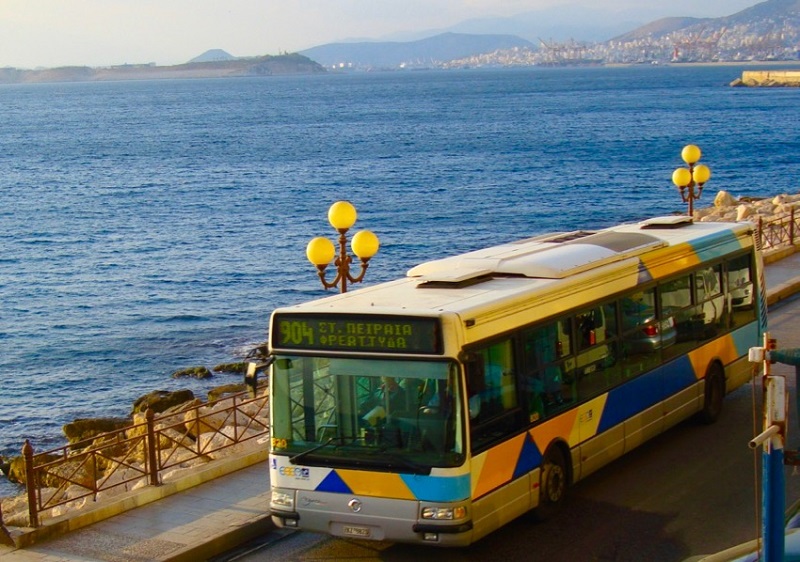 Source: Link
The best way to navigate around the mainland of Greece is via buses. There are numerous collections of buses, and they are operated by KTEL, a government-owned organization. The buses are neat, very comfortable and pocket-friendly. Visitors who want to know more about the departure times and pricing can make inquiries at the information centers.
Boat
Source: Link
Greece has over 4,000 islands and a stretch of coastline which measures about 8,500 miles. Unsurprisingly, transportation by boats is one of the most popular ways of getting around in Greece. The country has a collection of ferries which move to and from different archipelagos and islands. The main port where ferries take off from is Greece Piraeus. From Piraeus, tourists can access the network of islands like the Sporades, Cyclades, Saronic, and Dodecanese. A less busy port is Rafina which connects to some North Aegean Islands and Cyclades. Most ferries which leave for the Ionian Islands sail from places like Kyllini in Peloponnese. There are different ferry companies with grand shipping vessels.