Ithaca Island is situated in the Ionia Sea, off Kefalonia's northeast coast and the western part of continental Greece. It is one of the most beautiful islands in Greece and here is why.
What and Where is Ithaca Island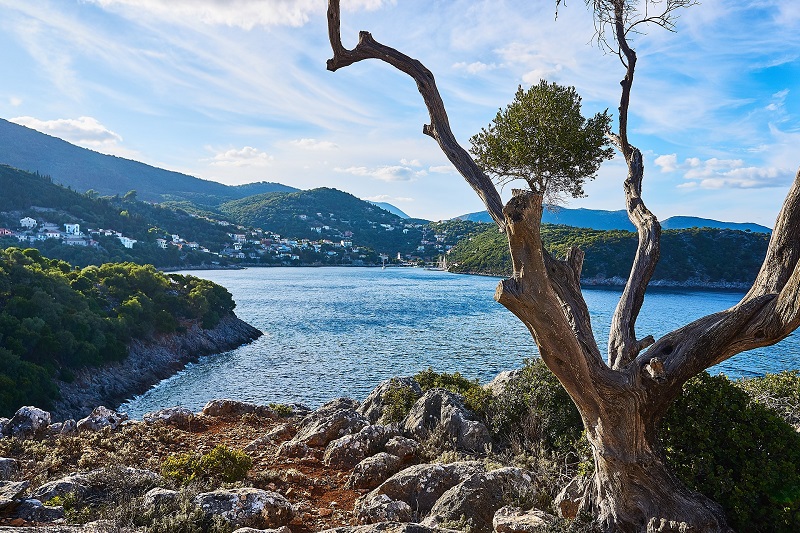 Of the seven main Ionian Islands, Ithaca happens to be the second smallest after Paxi Island. This mythical Island of Odysseus is an independent regional unit of the Ionian Islands region and also the regional unit's only municipality. The Island has its capital in Vathy. Visitors to Ithaca are attracted to its relaxed and calm Island, its lush vegetation, the blue-green waters, and beaches.
Good Things about Ithaca Island
This beautiful small Island is the perfect place for couples and families who are looking forward to enjoying the gifts of nature and generally having an unforgettable time. Whether you decide to make just a day trip or spend your holidays at the Island, you will definitely leave with memories that can't be erased for a long time. There are several activities that you can do in Ithaca such as swimming in the crystal clear waters, connecting with the friendly and hospitable locals, and taking a walk along the walkways and seasides. You can also indulge yourself by eating the traditional cuisines of the region, enjoying the nightlife of the people and so much more that you can't afford to miss.
Beautiful Places and Beaches to Visit in Ithaca Island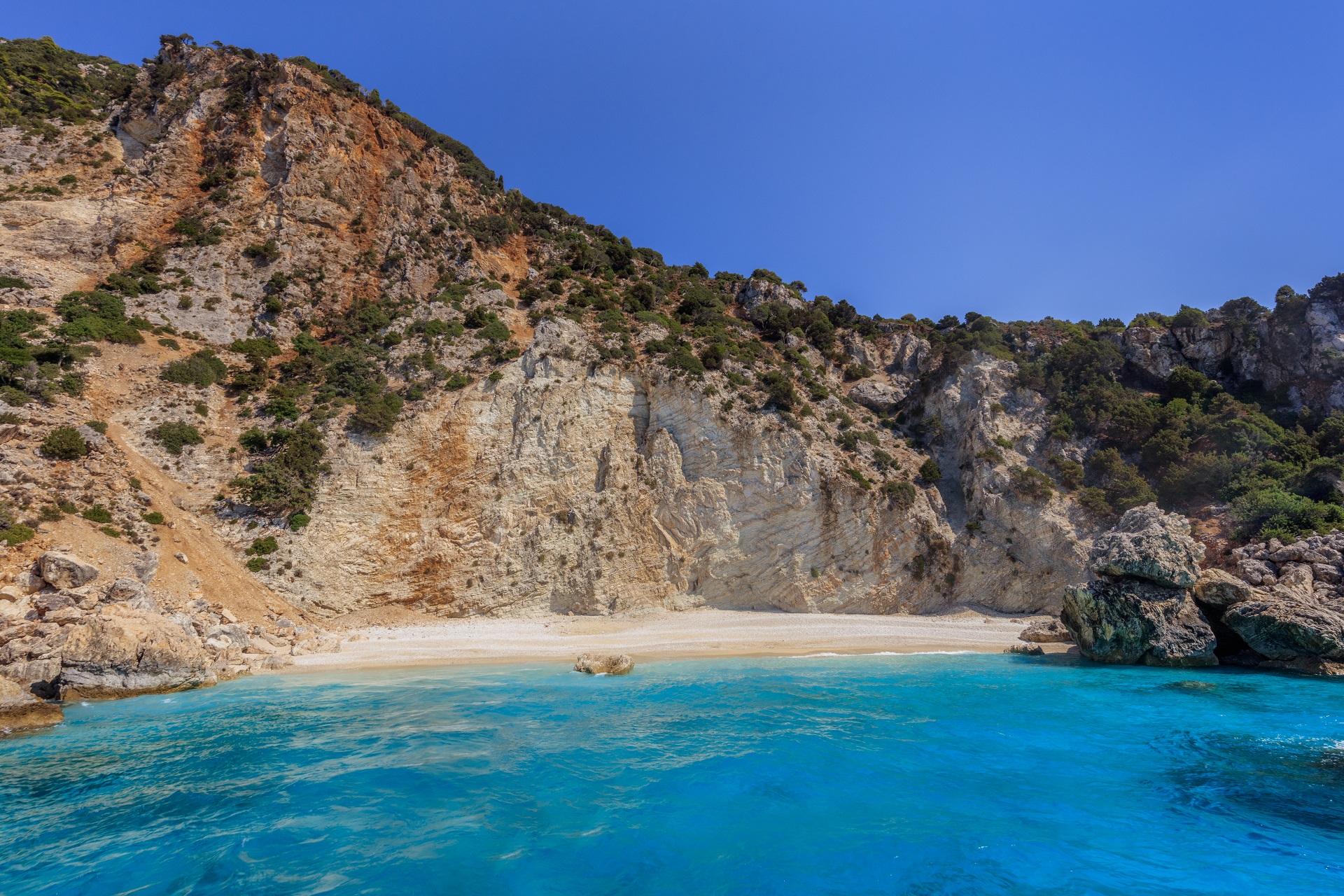 Unlike the beaches of the neighboring islands, Ithaca beaches are neither large nor sandy. Most of them are gorgeous small bays with crystal clear waters, white pebbles and lush vegetation making them an attractive site to visit. The most popular beaches in Ithaca include Sarakiniko, Filiatro, Gidaki, and Agios Ioannis beaches. The Gidaki beach is one of Greece's best beaches which can be reached by small boats leaving from Ithaca's port.
The small Ionian Island features many attractive traditional villages with the largest of them being Vathy. This well-known village is built around a scenic port which provides you with some breathtaking views. It has nice Venetian architectures, museums, and great hangout spots that can make your stay worthwhile. Other cool villages to stay include Kioni village, Lefki village, Perachori village, and Frikes village.
Ithaca Island has no airport and so the best means of reaching there is by ferry. Pisaetos, Vathy, and Frikes are Ithaca's three ports. The region is also a great place to taste various delicious traditional dishes such as Kotopoulotserepa, Savoro, Kremmydopita, Toumatsi, and Rovani. Ithaca is one of the Islands known to produce top quality tasty wine, virgin olive oil, and honey.
Top Hotels, Restaurants, and Bars
There are a lot of affordable hotels in Ithaca Islands that provides you with services like free Wi-Fi, free parking space, satellite TV and other special offers. They include Koukou Apartments, Val Di Compare Apartments, and Elena – Iris Apartments. If you prefer luxury hotels with great facilities such as swimming pool, gym, free internet access, etc., you can stay in Korina Gallery Hotel, Mentor Hotel, and Hotel Familia.
Looking for where to eat delicious Mediterranean and Greek traditional cuisines and seafood, you can get such from nice restaurants like Fish Tavern Poseidon, Ithaki Mare, and Taverna Trehantiri. Odysseus Restaurant and Soneto combine local delicacies with modern dishes.
Felicia's Atomic Lounge is a classic bar with a serene ambiance that offers amazing cocktails and mostly patronized by adults or the older folks. Other amazing bars with their unique features include Madeline Bar, Pixel Lounge and Silky Jones.
---
Ithaca Island – People's Reviews
Leave a Review