Kythira Island is one of the Islands in Greece, and it lies opposite to the south-eastern part of Peloponnese. It's one of the seven major Ionian Islands even though it is relatively far from the rest.
What and where is Kythira Island
Source: Link
This Island is situated between the villages of Mylopotamos and Kapsali, and on the northern side is an abandoned village, Paleochora. Also called Aphrodite, Kathira Island can be reached to and from the eastern part of the Mediterranean Sea. Named after a goddess a beautiful goddess, Island of Aphrodite is an idyllic environment with sandy beaches, picturesque coves, streams and many more attract both foreign visitors and Greeks.
Good things about Kythira Island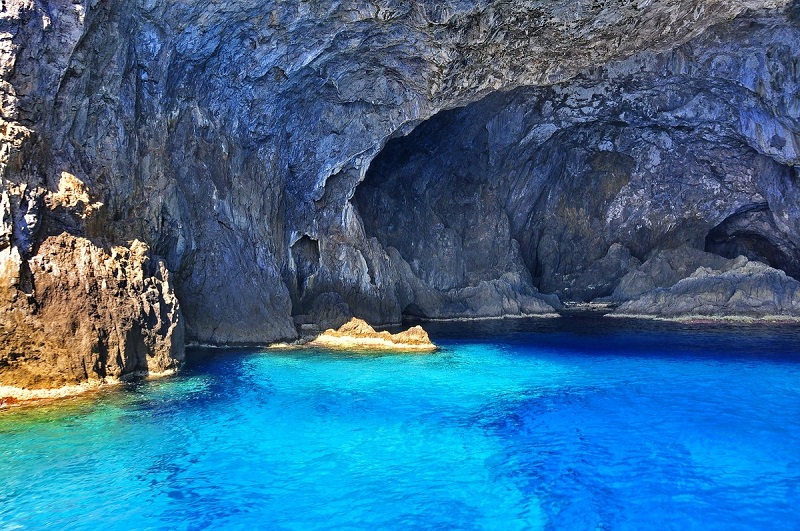 Source: Link
This Island is a perfect spot for fun lovers who like to dwell in ancient places that have significant historical backgrounds. You can visit this island by local flights, but most visitors travel to this island by boat through Neapoli's southern port or from Athens. Kythira lies on its own and is home to crystal blue waters, caves and perfect white sands that Greeks and visitors can't enjoy less. There are many beautiful places and sites of attraction one can visit when on this Island, and you can't resist.
Beautiful places and beaches to visit in Kythira Island
Source: Link
Kythira Island has so many beautiful places and beaches that are always ready to welcome both Greeks and visitors. Ranging from the caves to the picturesque villages and waterfalls, this iconic Island is a destination to be. Hora, the island's capital, lies on the southern end and houses many Venetian buildings full of churches that are known for housing frescoes, and icons. The Monastery of Myrtidiotissa, dedicated to Panagia Myritdiotissa, the patroness of the island, is the spiritual center of Kythira and has a mysterious story backing its existence. Get into this place to see things yourself and watch the sunset.
There are three main caves in this Island, Agia Sofia, and Caves of Santa Sofia. Most visitors like visiting these three before taking their final leave from this Island. Caves of Santa Sofia are located in Kalamos and Agia Pelagia and stand out as one of the world's mythological caves. It was explored somewhat in the 19th century by Ioannis Petrocheilos, a Kytherian speleologist.
Lighthouse Moudari is one of the beautiful places to visit and lies at the northernmost part of Kythira. Many other picturesque places, like Cave of Chousti, Monastery of Myrtidia, Gorge of Tsakonas, Chora's Archaeological Museum, waterfalls, and Katouni Bridge Island among others are worth paying a visit.
Beaches of Kythira are just perfect and can be reached by road. The Kaladi beach with grayish pebbles and turquoise waters gives a perfect feeling just like Paleopoli, the largest beach of Kythira in the eastern side. Melidoni, Chalkos, and Kalami beaches among others have clear waters with small pebbles and perfect sand.
Top Hotels, Restaurants, and Bars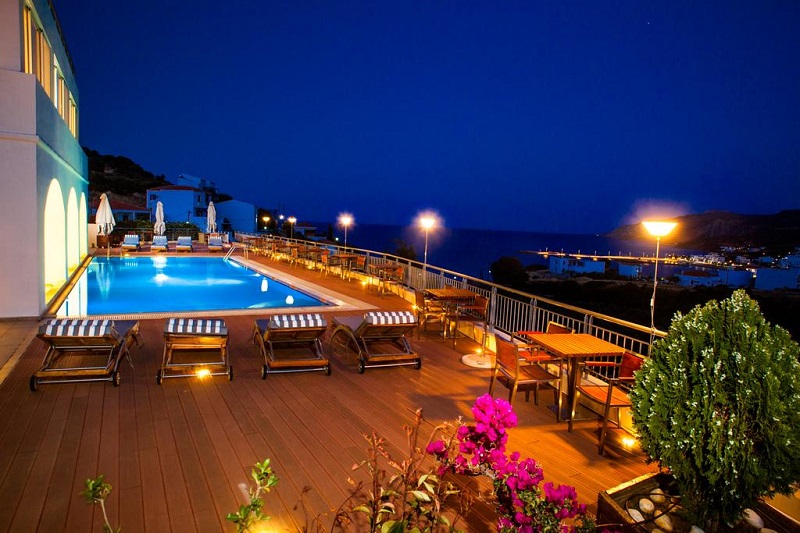 Source: Link
Kythira Island is house to many hotels, bars, and restaurants that offer true relaxation, dining, and comfort when visitors or Greeks visit. O Platanos is a perfect restaurant for a long lunch stop, and Kaleris' creative cuisine is taken while enjoying scenic water views. If you want to enjoy traditional Greek cuisine, then Check into Hydragogeio, Maro, Filio, or Skandia. For a great taste of fresh fish and seafood, Sotiris,  and O Magos will do.
Comfort is assured in most of the hotels in Kythira. While Margarita Hotel and Nostos Guesthouse offers cozy space with Wi-Fi connections, Niki Rooms and Chora view leaves visitors feeling relaxed and entertained. Corte O Suites is also a place to check in for a quality treat with free Wifi connection. Niki Apartments offer a gift shop and a scenic garden while the entire environment brings back traditional memories.
---
Kythira Island – People's Reviews
Leave a Review