The island of Kerkyra or Corfu is Greek, located in the Ionian Islands. The size of 585.3 square kilometers makes it the second largest among the Islands in the Ionian region, resting on the northwestern part of Greece.
What and Where is Corfu Island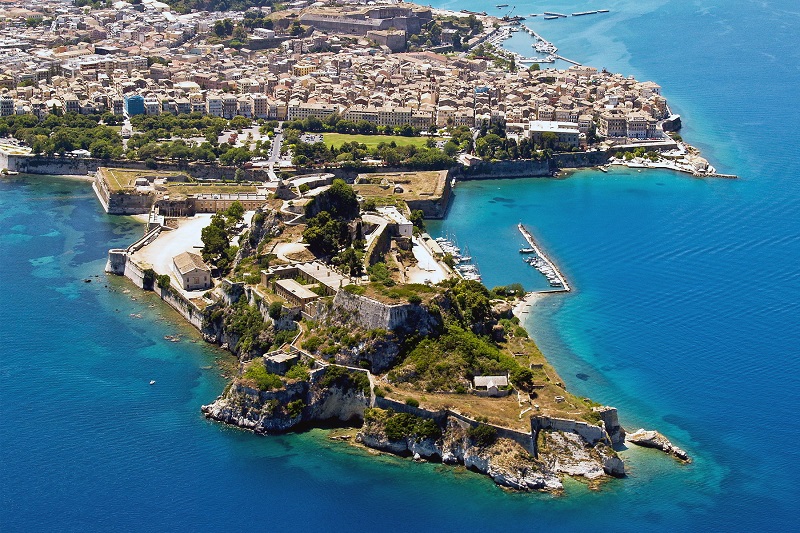 Source: Link
The island has a population of about 32,000 in the municipality, with citizens making their living from growing olives or getting employment in the tourism sector. The best way to get to Corfu is through ferries or flight, as the airport of Corfu Island is very close to Corfu town.
Good Things about Corfu Island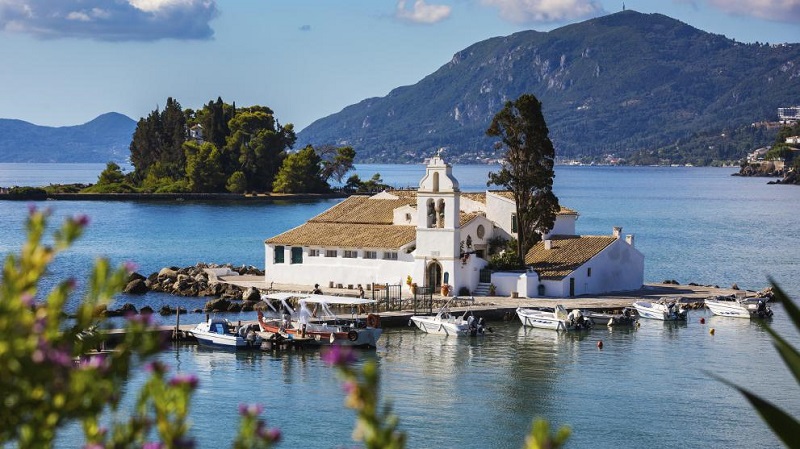 Source: Link
The island of Corfu has no limits with fun and excitement. Once you land, there are so many things you can get done. Olive oil is abundant here. You can go on a trip tasting olive oils and getting yourself acquainted with the local culture. If you don't like olive oils, a tour of bees and honey production will be the best alternative for you.
If you want to experience life in Corfu like the locals you should visit Corfu town. Here, you'll find pastel-colored houses, wooden shutters, and balconies made out of wrought iron. You'll also enjoy walking the cobblestone streets as you mix up with the locals, eating and drinking at meal times. You should visit both in the day and at night, to experience the difference in atmosphere, culture, and lights.
Many tourists indulge themselves by renting a boat independently and going on the cruise of their lives; this is regarded as the unique thing to do in Corfu. You can also go on a day cruise with other tourists, have fun at Aqualand and water Fun Park, or visit historic sites like Achilleion Museum, Angelokastro castle, etc.
Beautiful Places and Beaches To Visit In Corfu Island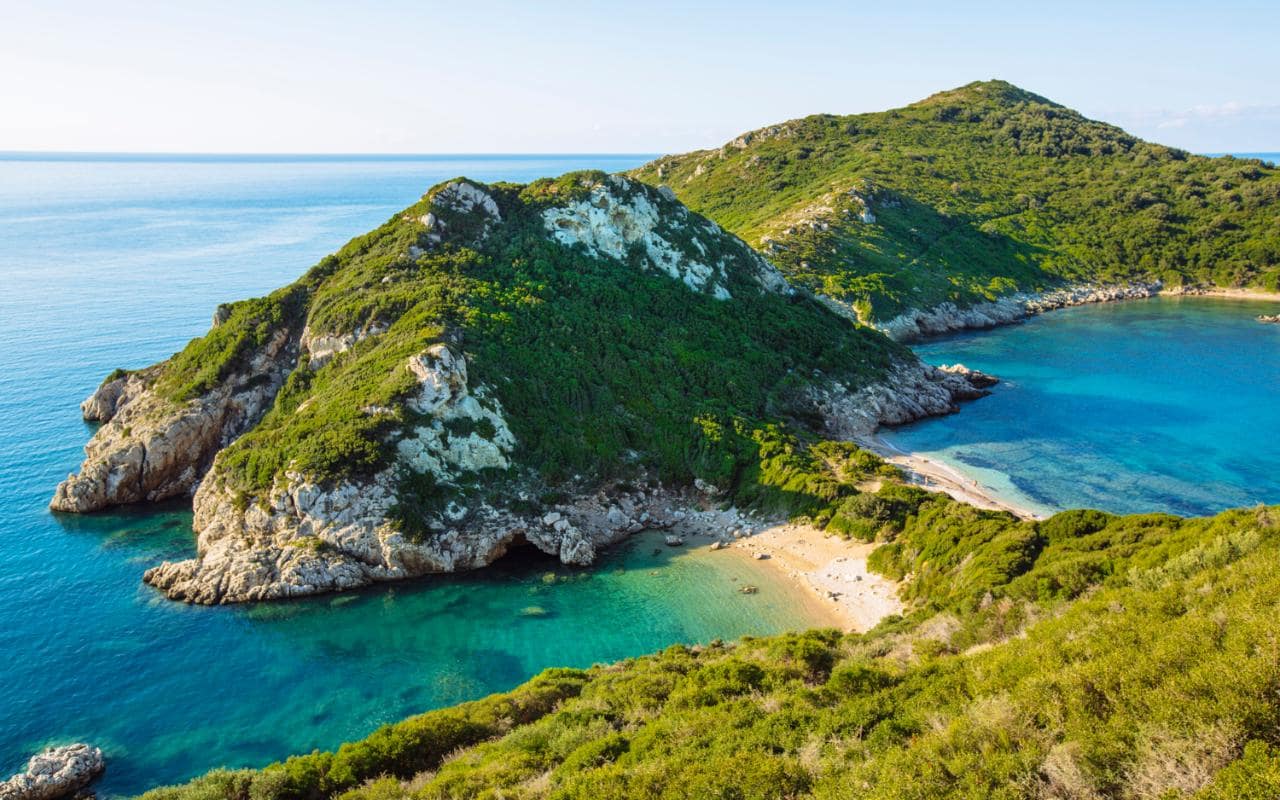 Source: Link
Being an Island, Corfu has a couple of very interesting beaches, and there are beautiful places you should not ignore. You can visit the Kerasia beach with all the benefits it has to offer. The beach is not so big but has very nice restaurants, bar, relaxation points, and clear ocean. If you have the guts, you should try out the Mirtiotissa Beach. It's not easy to reach, but once you're there, you'll be glad you did.
Apart from beaches, you should also try visiting historical sites. The Corfu museum is the most significant building from the period of English rule, while Old Perithia is perfect for historical walking. You can go on an all-day cruise at Paxos, see Kassiopi castles or visit the Vlacherna Monastery.
Top Hotels, Restaurants, and Bars
Source: Link
Some of the top hotels in Corfu you can spend a night of splendor includes the Marbella Corfu Hotel or the Mayor Mon Repos Palace Art Hotel, offering free parking space, Free Wi-Fi, room service, and pool. If you're hungry, you can try out The Venetian Well for European, Mediterranean, and Greek food, or Ladokolla for the best local dining. Visit the Bristol Café for great cocktails and casual experience, or the Akron beach bar because of the cozy environment that is kids friendly. If you want to get involved with bar games, you should try out Mad Mike's bar at Agios Georgios.
---
Corfu Island – People's Reviews
Leave a Review