Thessaloniki is the second biggest city in Greece after Athens and is one of the most popular destinations in the Greek mainland. Today we're taking a look at a 4-star hotel in Thessaloniki called Metropolitan Hotel. We give you our unbiased opinion about the hotel, found near the coast of the city. For most people it is very important before booking a hotel to take a look at opinions and reviews of other travelers that stayed there previously and that is why we are showcasing what Metropolitan Hotel is all about.
Location
Metropolitan Hotel is located at Leof. Vasilissis Olgas 65, near the heart of Thessaloniki. It is placed close, less than 2 kms, to the White Tower (Leukos Pyrgos), doubtlessly the most central and important attraction of the city. Additionally, the hotel is relatively close to many places of interest, since it is located in the center of the city. These include but are not limited to the Museum of the Macedonian Struggle, the Thessaloniki City Hall, the Municipal Art Gallery of Thessaloniki and the Museum of Byzantine Culture. Also it is only 10 kilometres away from the Thessaloniki Airport making it very convenient, and only a few minutes away from the coast making it a very idyllic accommodation option.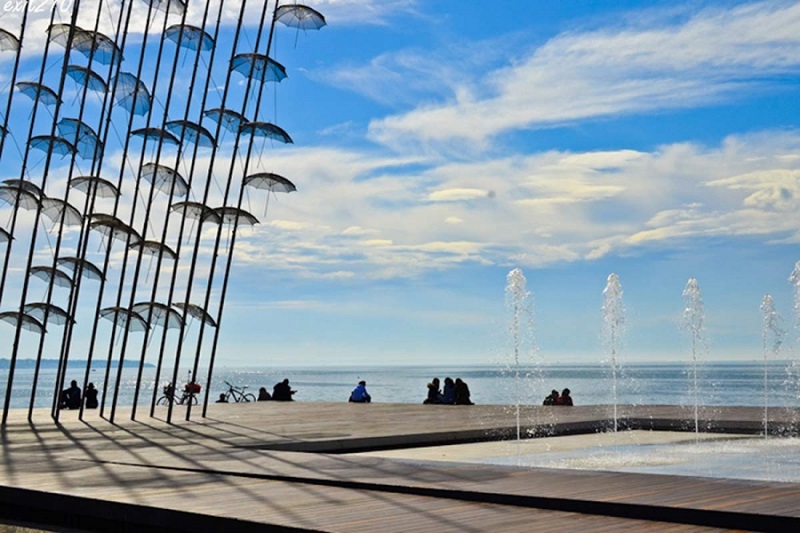 Rooms and Facilities
The rooms are all first class, befitting of the 4 stars that adorn this hotel. They are well illuminated and spacious. Guests have the following options: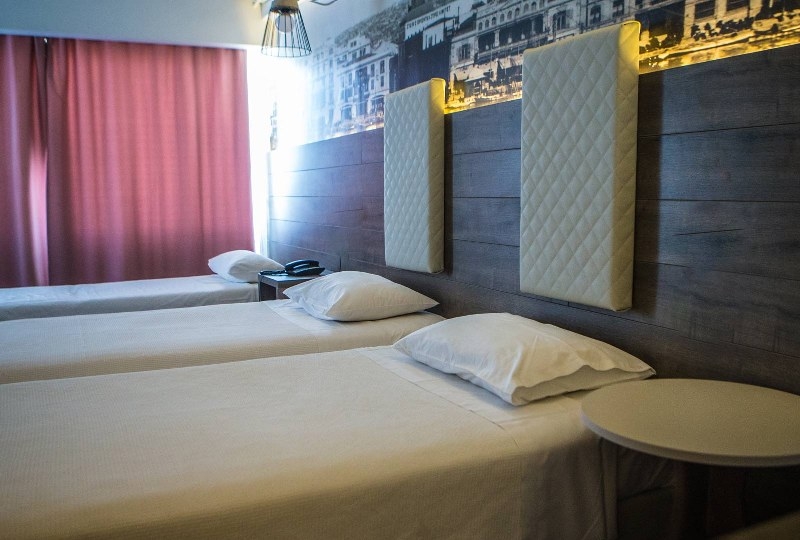 Classic Double Room
Double Room With Veranda
Double Superior
Triple Room
Junior Suite
Premium Suite
There are rooms for different budgets with a variety in luxury and style. Most of them feature a TV, mini fridge, large windows, air condition and breakfast and afternoon room service. There are also rooms specifically designed for families, giving a trip with children a magic touch and improving it for both kids and parents.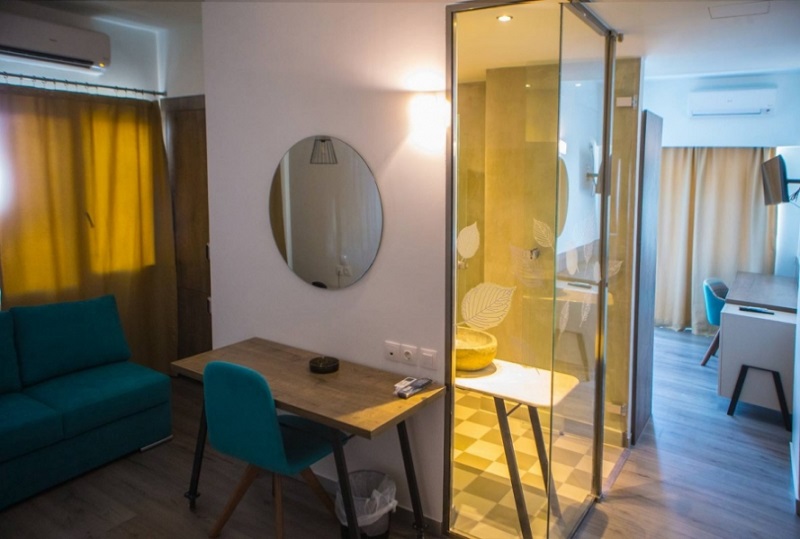 If you're traveling by car, you'll be glad to find out free parking is available for guests, and front desk reception service is available 24/7.
If you're on a business trip, there's a treat for your as well. Metropolitan Hotel boasts a business centre including meeting facilities, perfect for small business events.
Finally, start your day at the breakfast buffet where a variety of delicacies are served, including both traditional and American style breakfast.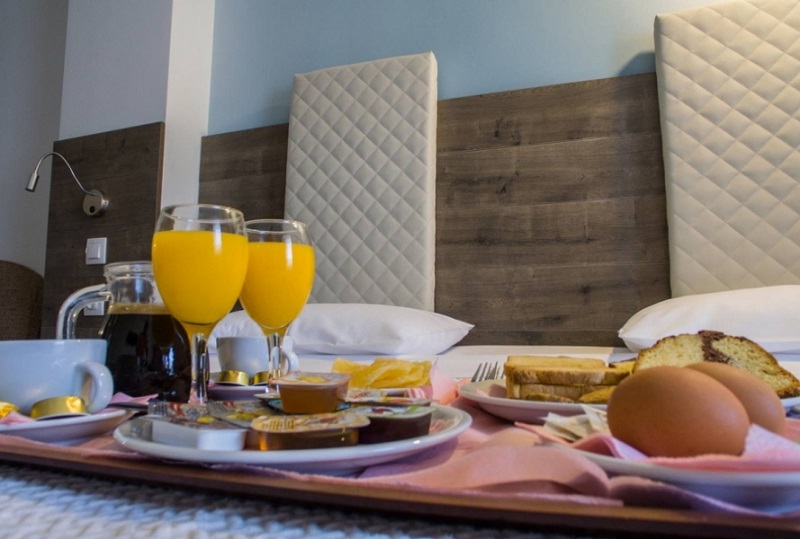 What Guests Say
Everything is neat and clean, maintaining a high standard of hygiene. The rooms are very quiet and closing the curtains provides ample darkness, ideal to rest even during the day. The breakfast had great variety and good quality and it was very replenishing.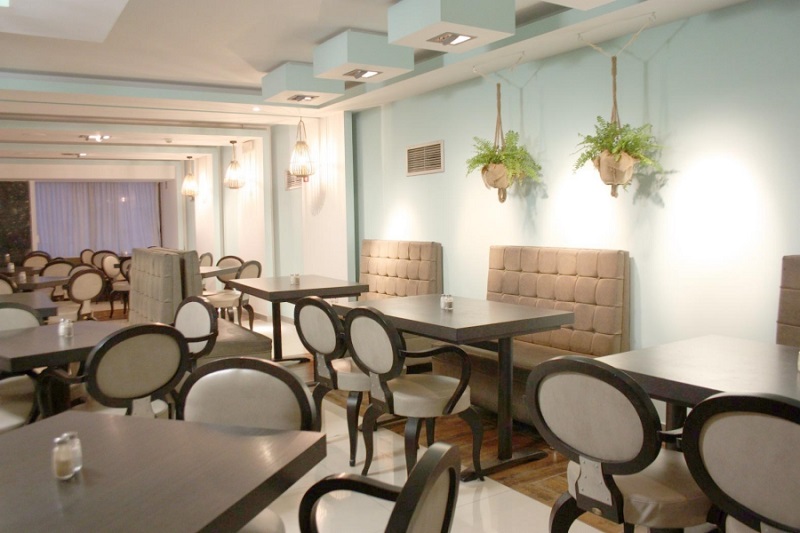 Guests also loved that by booking directly with Metropolitan Hotel, they got a low price and incredibly quick check-in and check-out.
"Hotel was very good value, the room was a good size and beds were incredibly comfortable." Another reason guests enjoyed their stay at the hotel is because of the amazing ratio between value/price. For all the amenities and it's central location in the city, it's very budget-friendly and perfect for both solo travelers and families with children.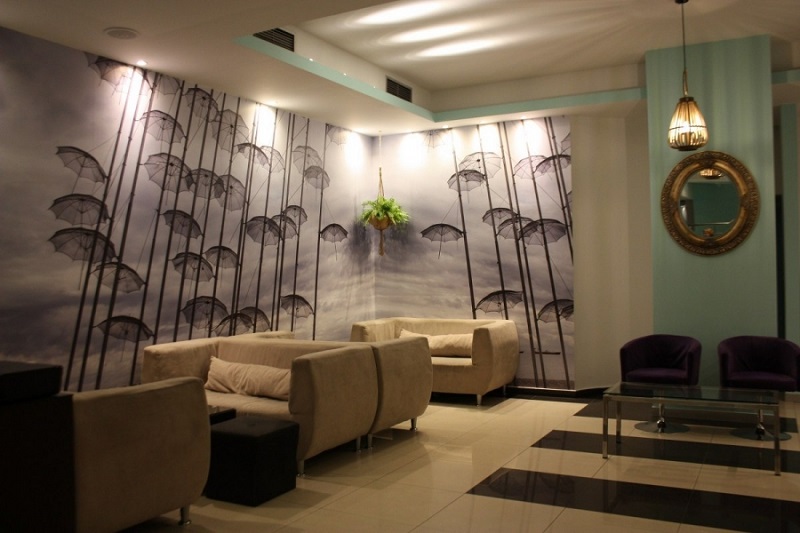 Conclusion
If you're going to Thessaloniki we would recommend staying in Metropolitan Hotel. It is very centrally located, great for visiting the monuments and other popular attractions of the city, just a few steps away from the coast. If you're looking for an authentic experience in Greece, booking this hotel could be your first step.
Metropolitan Hotel Thessaloniki – People's Reviews
Leave a Review