While most hotels on the Island of Mykonos offer services that are more suitable for couples than families, you can still find several family-friendly hotels or Resorts. Some are located on family-friendly beaches such as Platys Gialos and Ornos; others can be found in the town of Mykonos. Offering services that cater to couples and their children, find the best family-friendly hotels/resorts in Mykonos below.
Mykonos Blu
Source: Link
Mykonos Blu is one of the family-friendly resorts in Mykonos that offers warm hospitality, comfort, and sparkling sea vistas. The hotel contains family apartments for 5 guests and kids' Club from July till August. You will also find children menu in the lunch and dinner menu list. Mykonos Blu features an Elixir Health Spa, gym, infinity outdoor pool and a small covered pool in a whitewashed cave. There is definitely something for you as a couple and your children in Mykonos Blu to give you a memorable stay.
Eleftheria Hotel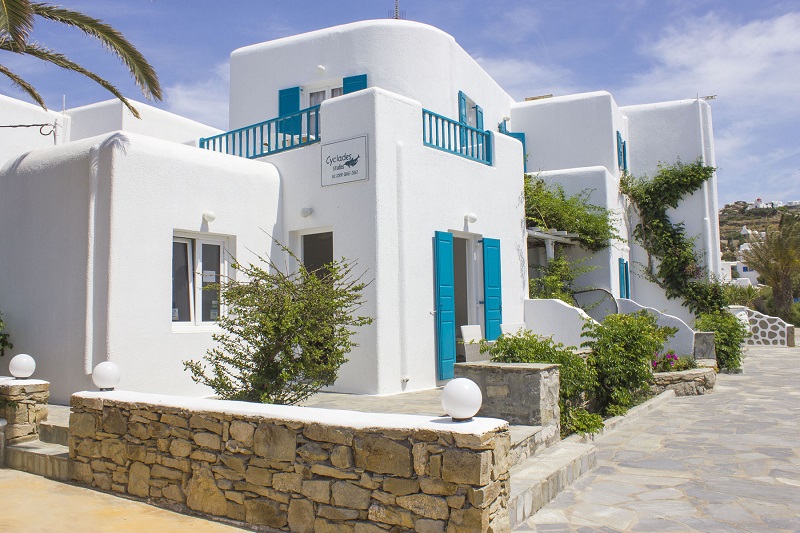 Source: Link
Situated on the major street of Ornos Town in Mykonos, Eleftheria Hotel provides comfortable and clean accommodation on the Island. This hotel is just a little walking distance from the famous Ornos Beach. Its location at the center area of the town makes for an easy access to shops, bars, and restaurants, which are located around a 2-minute walk distance. Eleftheria Hotel is one family-friendly relaxation spot you should go to as they deliver quality services at an affordable rate. This picturesque hotel features amenities such as free parking, free Wi-Fi, air conditioning, beach front, hot tub, babysitting, and refrigerator in rooms.
Corfos Hotel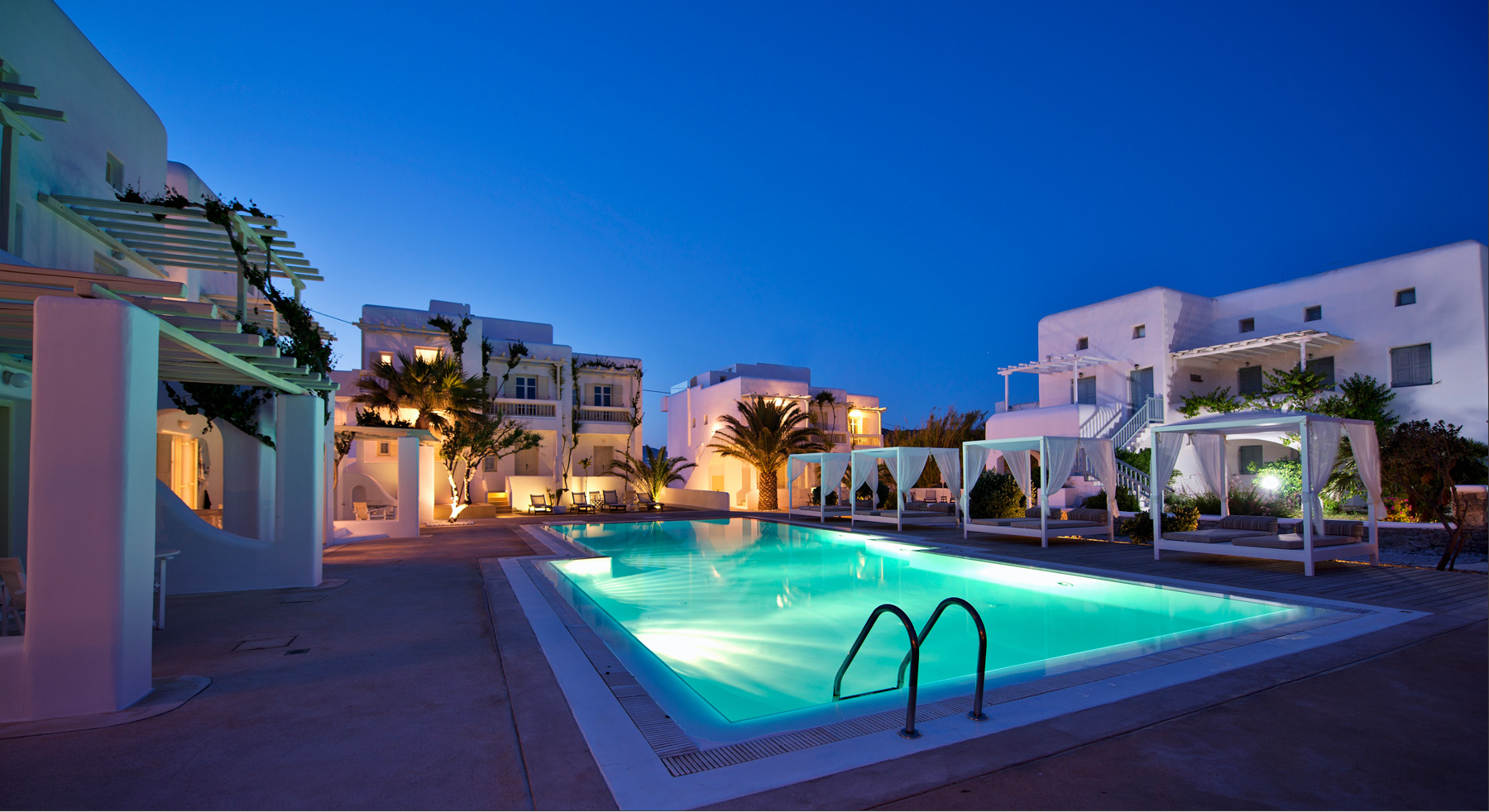 Source: Link
Corfos Hotel can be found at Ornos, 2.5 km away from Mykonos Town and walking distance to the beach. Designed in a traditional setting, Corfos Hotel offers modern facilities and comforts with Greek hospitality that can make your stay worthwhile. Every rooms and suite including the calming white interior, light grey, and cyan colors have satellite television, air conditioning, refrigerator, and telephone. You will also find other amenities such as a hairdryer, safe box, and free Wi-Fi. The hotel also features a restaurant, lounge/bar, fitness center, babysitting, airport transportation, among others.
The rooms and suits of Corfos Hotel are built around the stunning swimming pool that dominates the middle ground of the hotel complex. Families can enjoy their meals at the elegant lounge of the hotel bordered with warm colors and scents of the garden. From the Greek barbeque nights to gigs to drinks and cocktails, Corfos Hotel is the perfect solution for family holidays at the island of Mykonos.
Mykonos Blanc Hotel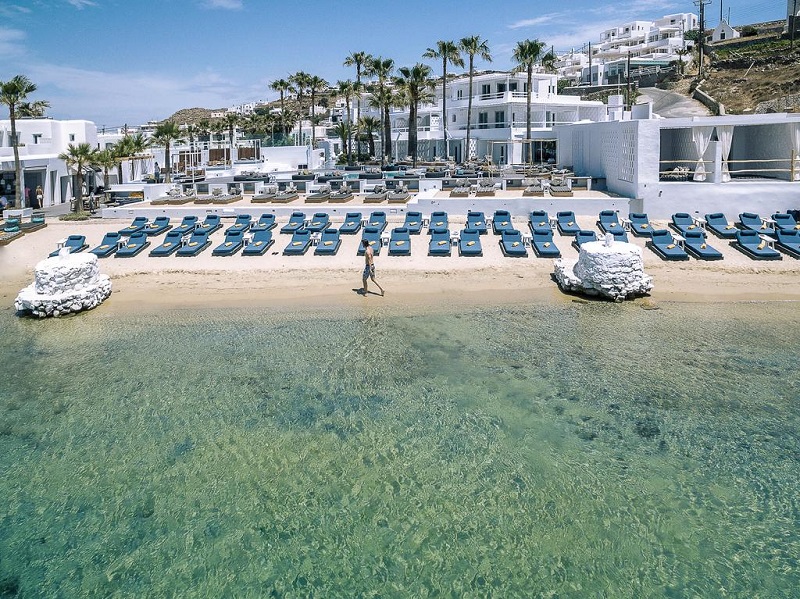 Source: Link
Renowned as a five-star waterfront luxury boutique, Mykonos Blanc Hotel is a registered member of the LVX Preferred Hotels and Resorts network. This hotel is a one-stop spot for you and your family and promises to make your entire stay memorable. Get amazing views of the sea from the comfort of your room. Mykonos Blanc Hotel features services such as restaurant, pool, beachfront, free parking, spa, lounge/bar, children activities, fitness center, and many more.