The largest Dodecanese Island in Greece, Rhodes has a lot to offer its locals, as well as visitors. From fantastic beach experiences to beautiful sceneries, Rhodes is also very much known for its abundant dining options. Enjoy scrumptious local and international cuisines from some of the best restaurants in Rhodes.
Kyma Beach Restaurant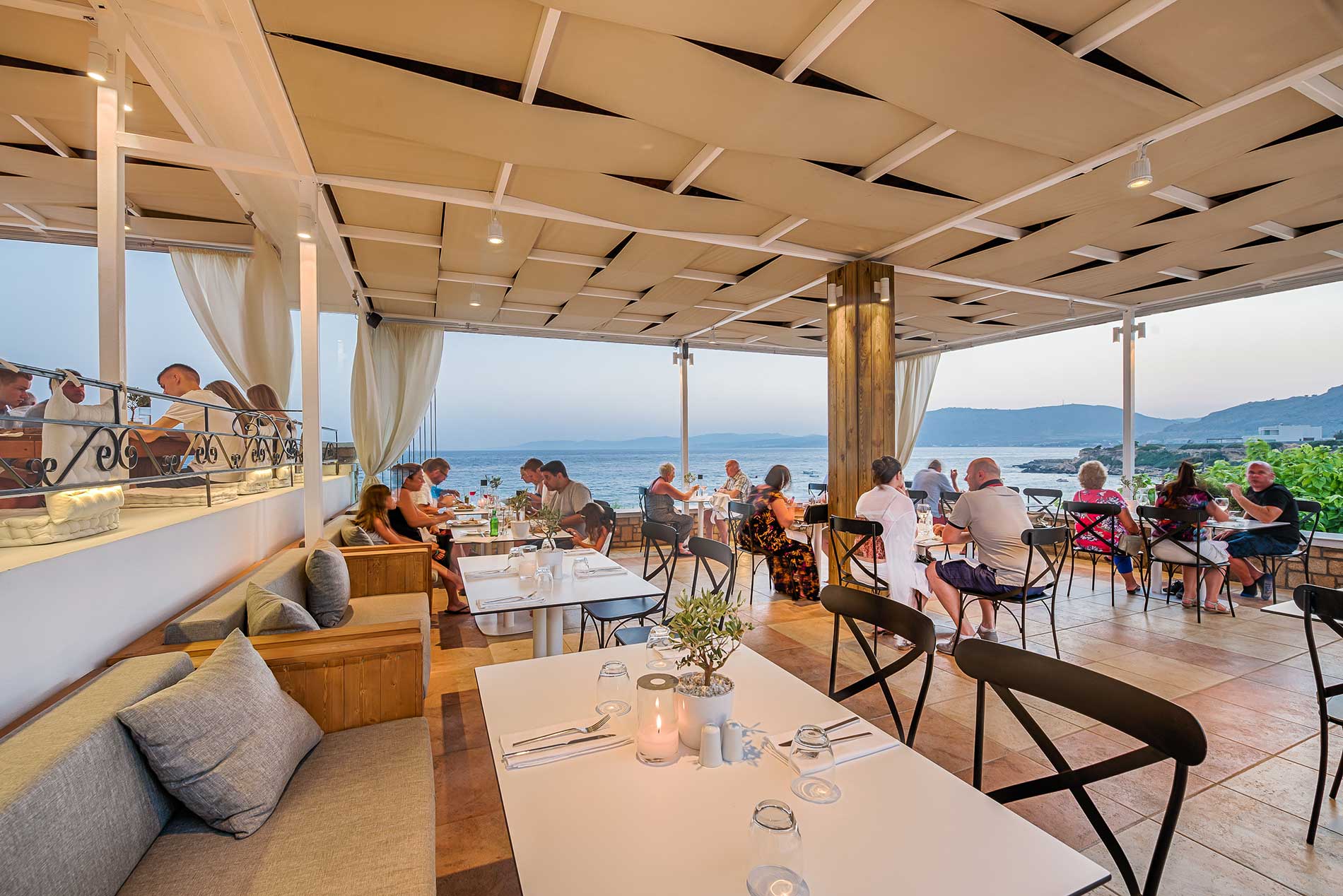 Source: Link
Kyma Beach Restaurant offers some of the best dining experience, especially at night as you will be opportune to get a panoramic vista of the Aegean sunset. This restaurant is in a picturesque setting, situated on the Rethymno beach with uninterrupted views over the large water. To add to its beautiful setting, the dishes served here are really inviting and delicious. From various traditional Greek, the Mediterranean, and European cuisines to a wide range of drinks, Kyma Beach Restaurant is renowned for their quality services. This restaurant is a popular eating spot among locals and visitors.
Mavrikos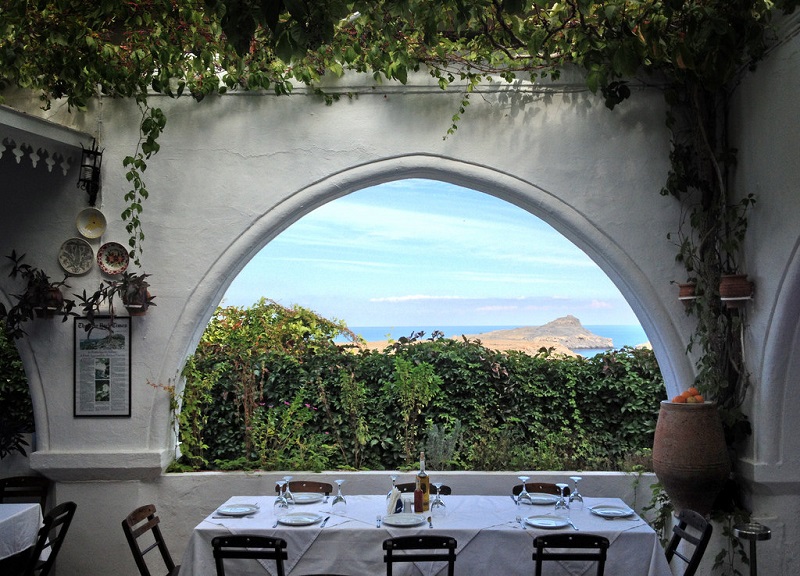 Source: Link
Mavrikos, being operated by the Mavrikos family is situated in the major square in Lindos. Renowned as the oldest restaurants in the region, the famous Mavrikos consistently wins awards among Greek restaurants. It has over time become an institution. Chef Dimitris Mavrikos is well-known for the simplicity and elegance of his flavors; it has earned him a standing as the most famous chef in Rhodes. Mavrikos restaurant is designed including a sheltered courtyard in front and additional indoor seating. Enjoy a variety of mouthwatering Greek and Mediterranean dishes at this restaurant. Although the food served in Mavrikos restaurant is quite expensive, it is worth the great taste and quality service offered.
Hatzikelis
Source: Link
Looking for a place to eat great seafood meals? Hatzikelis has got you covered. Renowned as a first-rate seafood restaurant, Hatzikelis has earned several awards and is a favorite spot for celebrities. Their signature cuisines use classic Greek flavors to liven up the local seafood recipes such as feta cheese, mussels with tomato sauce, and shrimps in ouzo sauce, among others. You can sit at the beautiful courtyard outside the restaurant to enjoy amazing views of the ruined Church of the Virgin. Although the quality of seafood is the distinctive feature of Hatzikelis, they also serve various Mediterranean and Greek dishes.
Kerasma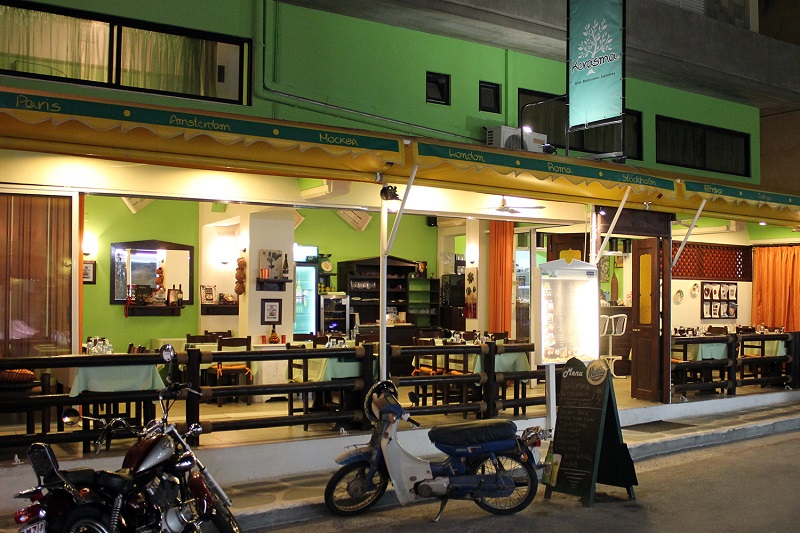 Source: Link
Kerasma is a modern restaurant, established in 2010 but has since become popular among locals and visitors. Kerasma offers some local twists on various traditional recipes. 'The Acid Octopus' is a signature octopus dish of the restaurant usually served in a homemade vinegar and honey sauce. Most of Kerasma menu is a fusion of foreign flavors with the traditional Greek dishes.
Akti Ixia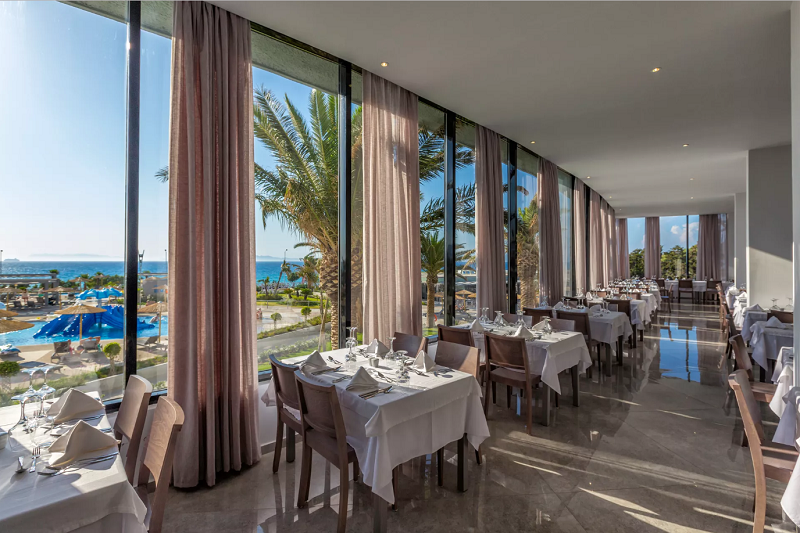 Source: Link
This seaside hotel restaurant offers a blend of cuisines from American sandwiches to lighter tapas to Greek dishes. The services of Akti Ixia goes beyond dining, you can order for any nice chilled drink or cocktail at the poolside bar situated directly atop the sea. Visit Akti Ixia at night to explore the stunning views of the ocean sunset, while enjoying dinner. Akti Ixia is a place you will want to be with your spouse or family.