Mykonos is an ideal holiday destination for couples, friends, and families with beautiful sandy beaches, crystal clear blue waters, and whitewashed buildings. The picturesque island has so many beautiful and interesting places that are worth exploring. The natural sceneries, archeological sites, elegant architectural buildings attract a large number of tourists annually, especially during summer.
Little Venice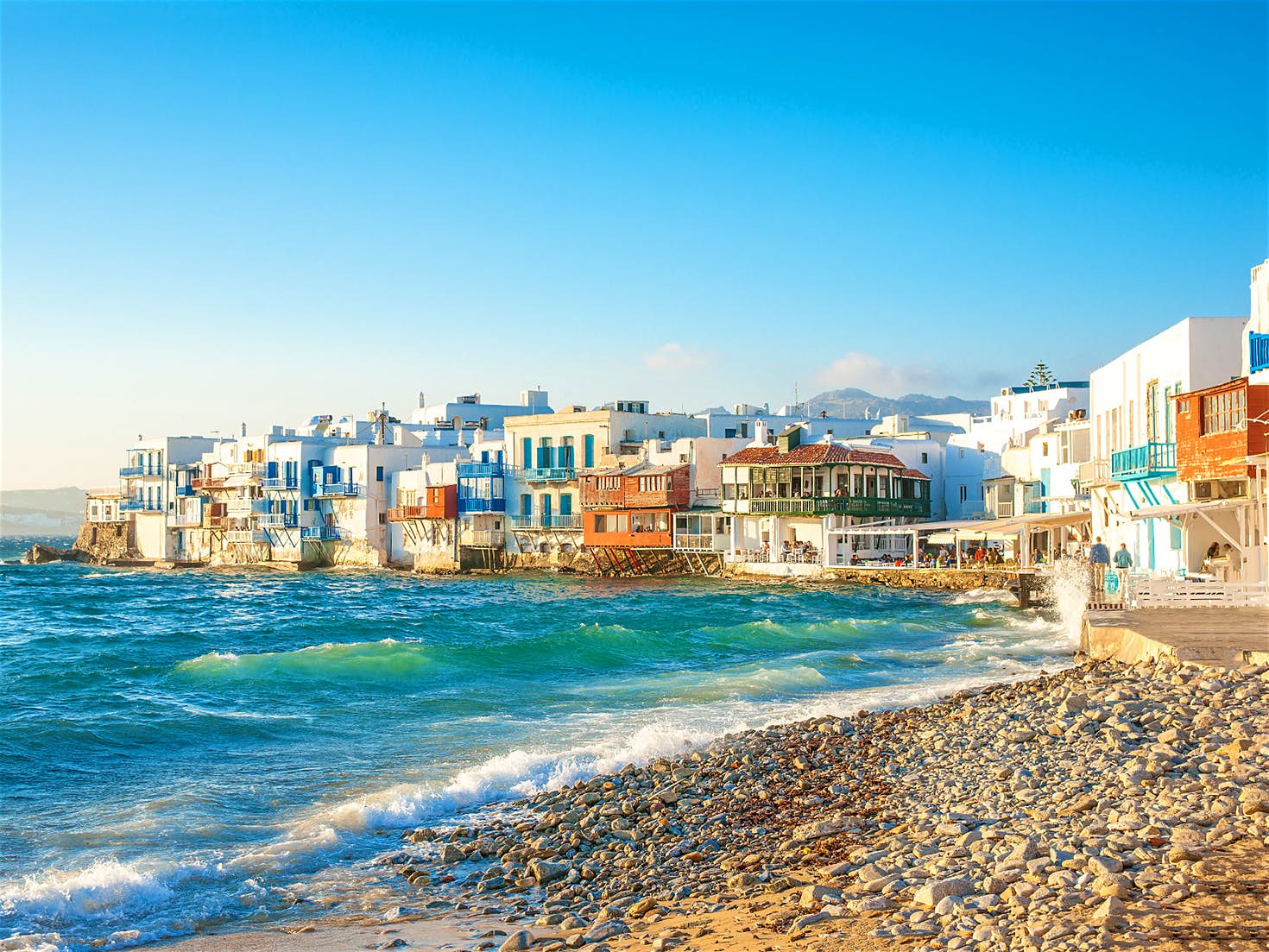 Source: Link
Sea Merchants were responsible for building Little Venice during the sixteenth and seventeenth centuries. Since then, it has remained one of the top and most interesting places to visit on the island. Located at the western border of Chora close to Alexandra Beach, Little Venice is a perfect hangout for artists that have reformed the scene in innumerable paintings. A visit to the region, with colorful houses, restaurants, and café sitting elegantly on the edge of the water will give a breathtaking experience.
Kato Mili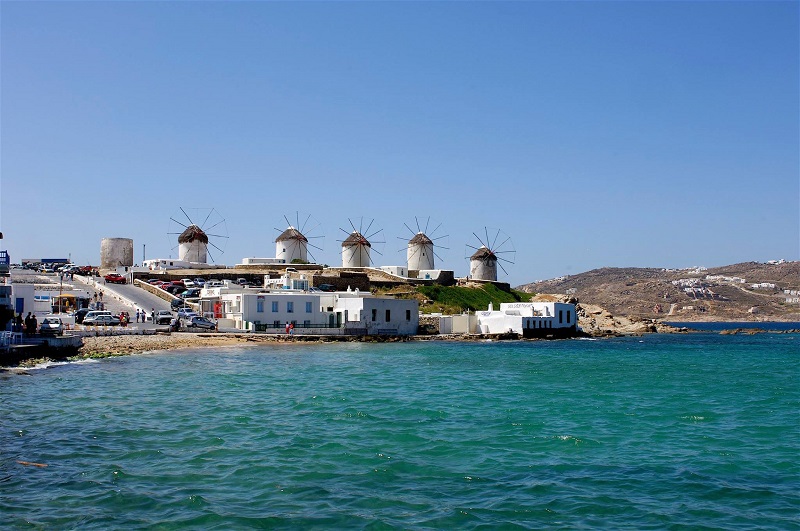 Source: Link
Kato Mili is definitely one of the most beautiful places to stopover in Mykonos. Also known as 'lower windmills', Kato Mili was initially built in the sixteenth century by the Venetians. It used to be used in the past for grinding grains but have been well-preserved as a reminder of the bygone days. There are now 16 windmills that rest on a hill overlooking the sea in Chora town. You can enjoy an all-encompassing view of the surrounding areas while learning about how the Venetians controlled and made use of wind power.
Delos
Source: Link
If you are new to Mykonos Island and still wondering where to visit, then you should find your way to Delos Island. It is an independent island in Mykonos where Artemis and Apollo were given birth to, according to Greek mythology. Delos Island is one of the top places to visit in Mykonos for those interested in architecture, history, and literature. You can access Delos by ferries that come from Mykonos. In the Island, you can check out the Lions Terrace, the house of Cleopatra, the Sacred Harbor, and House of Dionysius. There are plenty of places for you to relax and enjoy the beauty of nature while watching the sunset.
Panagia Paraportiani
Source: Link
Another great site to visit in Mykonos is Panagia Paraportiani; it is one of the antique religious places on the Island. Located next to the shiny shoreline at Kastro community entrance of Chora, Panagia Paraportiani is surrounded by whitewashed walls giving the church a distinct structure. The church is designed in unique architectural styles with an asymmetrical shape, and it gives beautiful views of the ocean. Panagia Paraportiani is one of the most picture-perfect sites in the world and a must-visit place in Mykonos.
Matoyianni Street
Source: Link
Matoyianni Street is at a very cool, clean, and quiet place in Mykonos, Many people who come here can have enough of the Cobblestone Street, and white buildings. There are shops everywhere for you to buy nice stuff and have something to show when you get home. You can also enjoy yourself at the seaside drinking wine or just watching the waves. Every section of this street offers a great adventure for you.