Looking for a beautiful place to have a meal in Mykonos? The Greek island is a favourite destination for food lovers thanks to its excellent restaurants. The vibrant island offers some of the best restaurants across Greece.
Appaloosa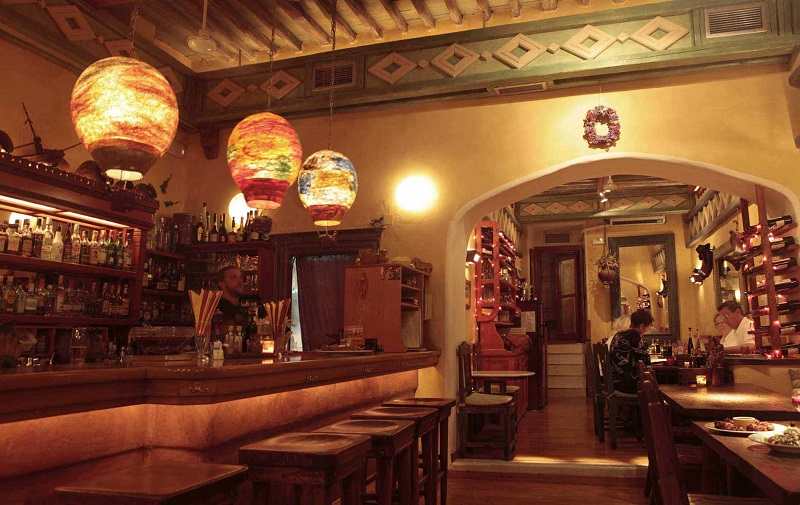 Source: Link
For over 20 years, this place has become a favorite food spot for the locals, as well as the visitors. Appaloosa restaurant offers a relaxing atmosphere, quality service, and delicious dishes. From Kabab, BBQ chicken wings, Indian chicken tikka masala and Indonesian noodles to good drinks, there is always something for anyone.
Kalita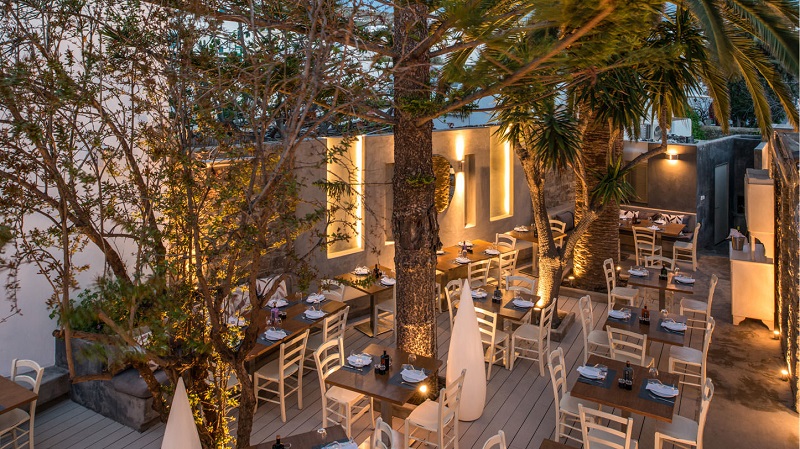 Source: Link
The hotel restaurant, Kalita makes use of local ingredients to serve appetizing Greek cuisines with intercontinental influences and offers excellent services.
Kounelas
Source: Link
Enjoy a tasty grilled fish and salad with a chilled glass of wine at the oldest fish taverna on the Island. Kounelas restaurant is known for its varieties of fish dishes as it has been a favorite spot among locals and tourists for over 40 years.
La Μaison De Catherine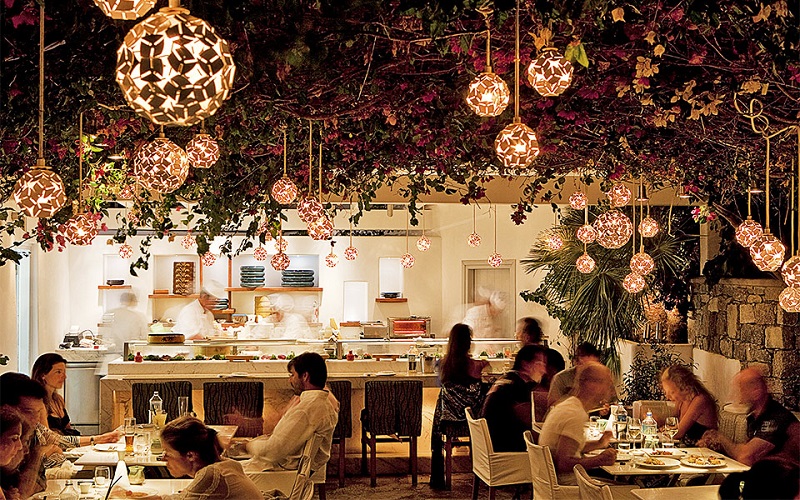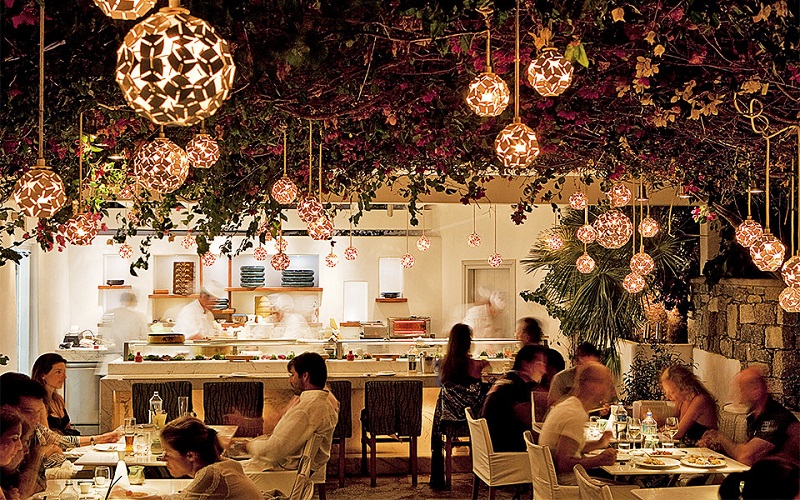 Source: Link
This famous Greco-French restaurant has been in existence for over 45 years, providing its customers with quality, reliable, and delectable Greek and intercontinental dishes. La Μaison De Catherine's array of the menu includes chateaubriand steak, steamed mussels with double cream, spinach pies, etc.
Thea Estiatorio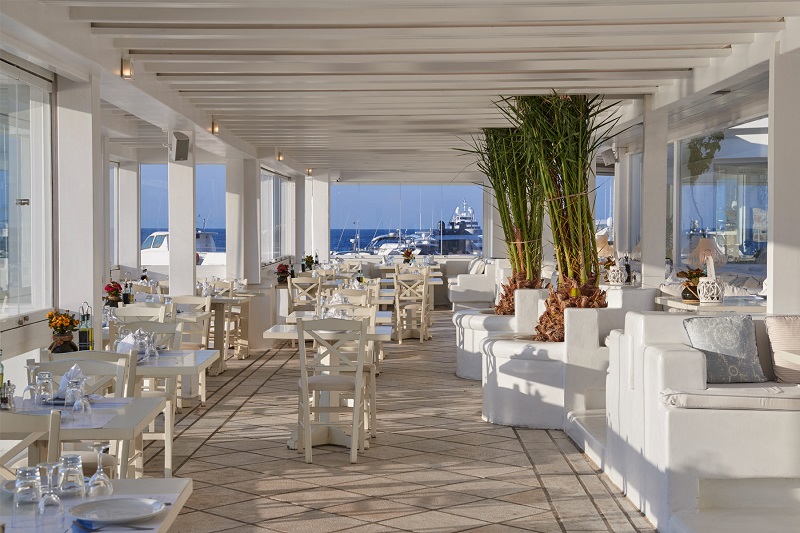 Source: Link
Attached to the luxury environs of Belvedere Hotel, Thea Estiatorio provides an astonishing vista of the sea and Chora. Enjoy contemporary-inspired Mediterranean and Greek cuisines including their signature yellowfin tuna along with beluga lentil sprouts, tangy ice plant, and yogurt mousse.
M-Eating
Source: Link
Looking for a wide and well-ventilated space to eat appetizing, special and unique meals? Give M-Eating a try. The skillful chef of this famed restaurant, Panagiotis Menardos uses local ingredients and products to create rich and tasty meals. M-Eating restaurant provides you with a relaxed atmosphere and great dishes, which is an elegant blend or rustic and modern settings.
Nautilus
Source: Link
Nautilus is a cozy venue that is focused on local cuisines like cheeses from the Cyclades regions, fresh seafood, and louza. However, they place emphasis on their service, ensuring that customers are happy and satisfied. Other dishes you can eat in this restaurant includes crisp fresh salads, ginger marinated chicken, and fresh fish linguini in any fruit sauce of choice.
Bill & Coo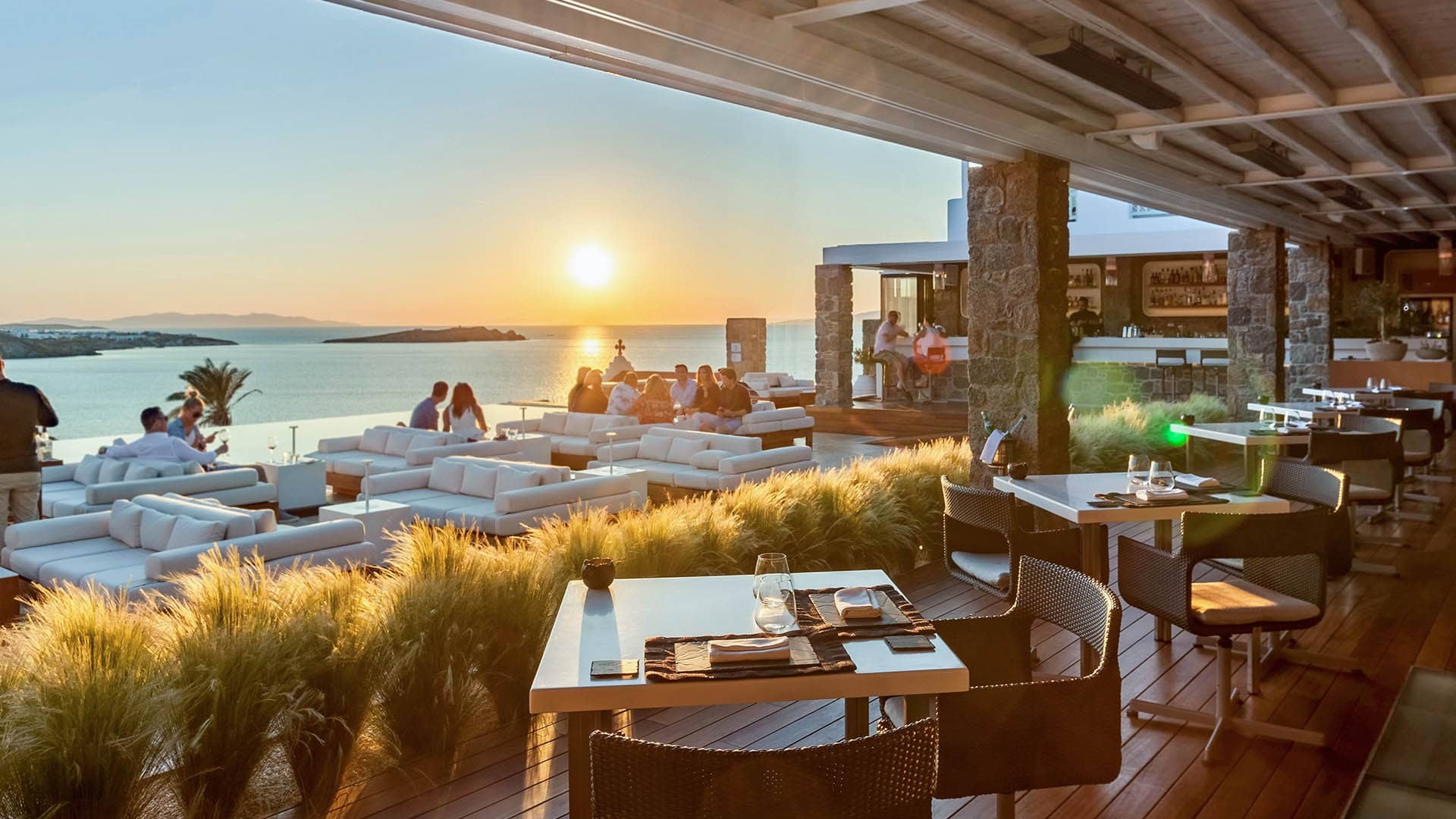 Source: Link
Situated in the famous Bill & Coo Suites & Lounge, this dining place has won several awards for its outstanding services and cuisines. The Bill & Coo's restaurant area is strategically fixed around a shiny infinity pool and sea vista. Try any of the signature dishes of this award-winning restaurant, ranging from rack of lamb together with potato gnocchi, crunchy kokoretsi, and bread tempura, as well as cod fricassee in the local egg-lemon sauce.
Nice n Easy
Source: Link
Nice n Easy is a striking spot located in the town of Mykonos. The open-air dining area rests on a cool place providing panoramic sea vistas, amazing views of the emblematic Mykonian windmills, and Little Venice. It serves a variety of Mediterranean cuisines.
Avra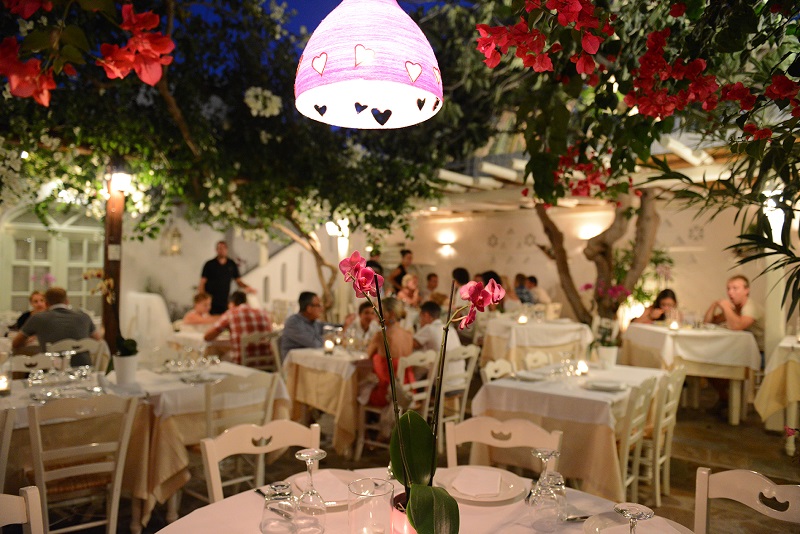 Source: Link
Are you on a lookout for a place to have a romantic dinner with that special one in Mykonos? Avra should be at the top of your list as it has an open garden area with cozy ambiance. They serve a variety of Mediterranean, Italian, and Asian cuisines.