The irresistible and vibrant island of Mykonos in the Cyclades group is famed for its natural attractions, continuous party and nightlife, and hospitality. These hotels also have the best kind of facilities you might hope for so, make sure you check them out when you visit. Below are the ten most luxurious hotels to relax and get comfortable in Mykonos.
The Kivotos Luxury Boutique Hotel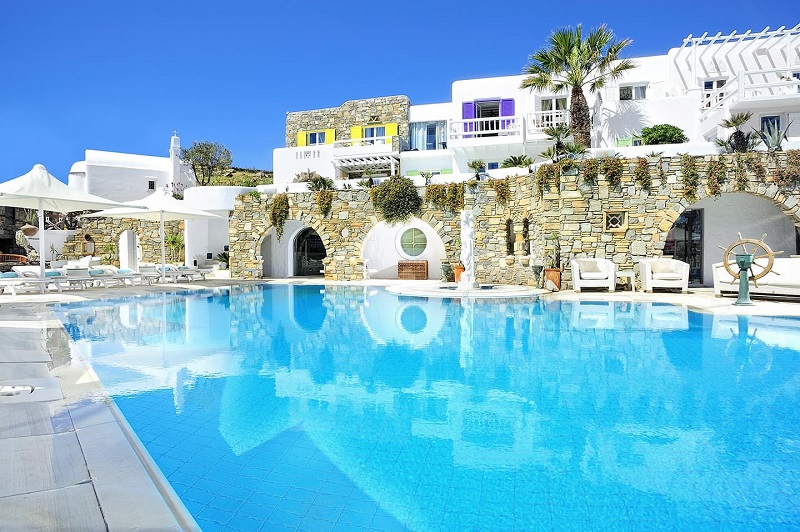 Source: Link
The Kivotos Luxury Boutique Hotel sits on the wonderful Ornos Bay. Its modern style architecture with amazing facilities distinguishes it from its competitions. The elegant 40 rooms and suites hotel offers services such as health and fitness club, private beach including watersports amenities, swimming pools, squash court, restaurant, and bar, among others.
Myconian Ambassador Relais & Chateaux Hotel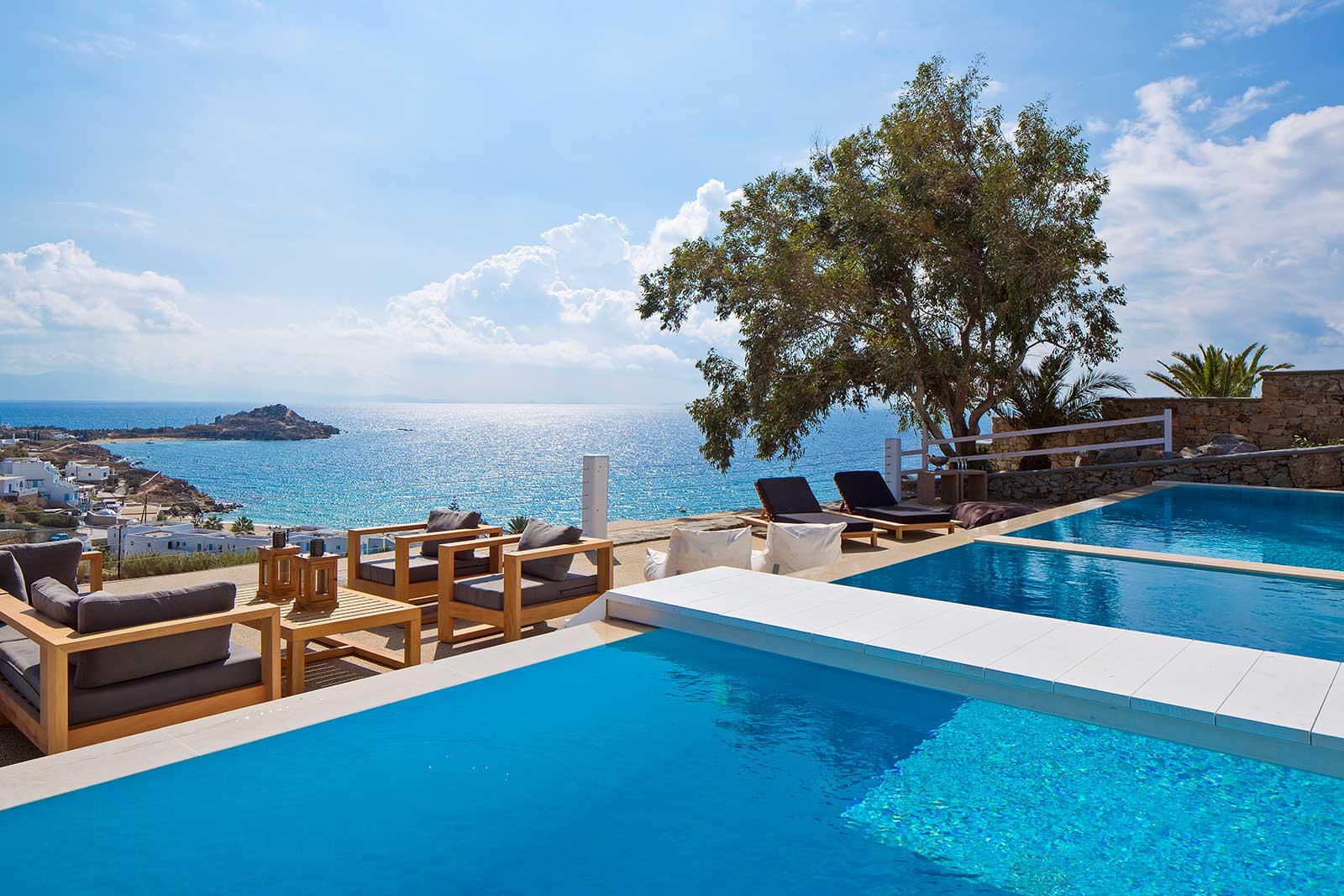 Source: Link
This luxury hotel's architecture combines modern design with natural texture and tones of the native vernacular with comfortable and well-ventilated rooms. You can take a glimpse of the Aegean Sea vista from the private balconies. The hotel offers personalized services that can make your stay memorable.
Myconian Utopia Relais & Chateaux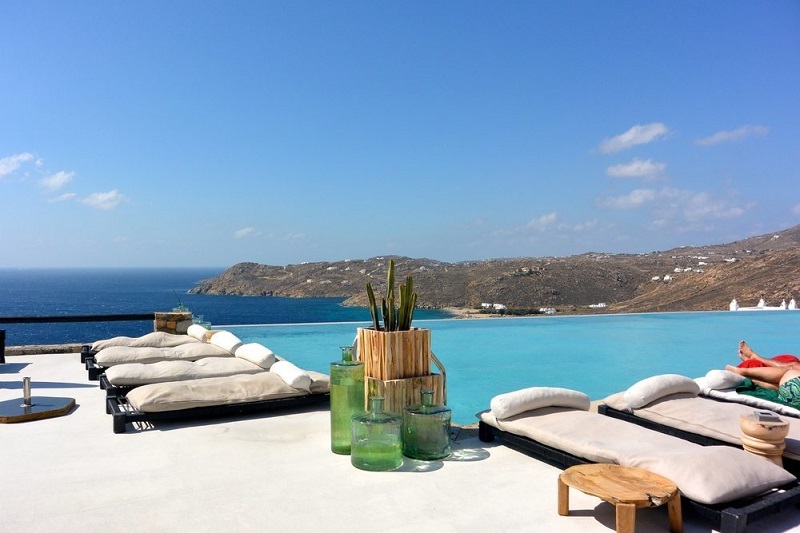 Source: Link
The luxury suite and vacation home have a modern design infused with customized and nature-inspired furnishings. It has private balconies that offer panoramic sea and sunset views. The hotel offers activities such as shopping, scuba diving, skiing, as well as spa, fitness and pool services.
Santa Marina Resort and Villas
Source: Link
Santa Marina Resort and Villas provides you with an unforgettable opportunity to explore the beach overlooking the gorgeous Bay of Ornos and the Mediterranean. It is one of the best resorts in Mykonos designed in immaculate white, conventional Cycladic architecture. Services offered in this luxurious hotel include conference rooms, restaurant, fitness and Spa facilities; free Wi-Fi, Child Programs, pool, etc.
The Myconian Imperial Resort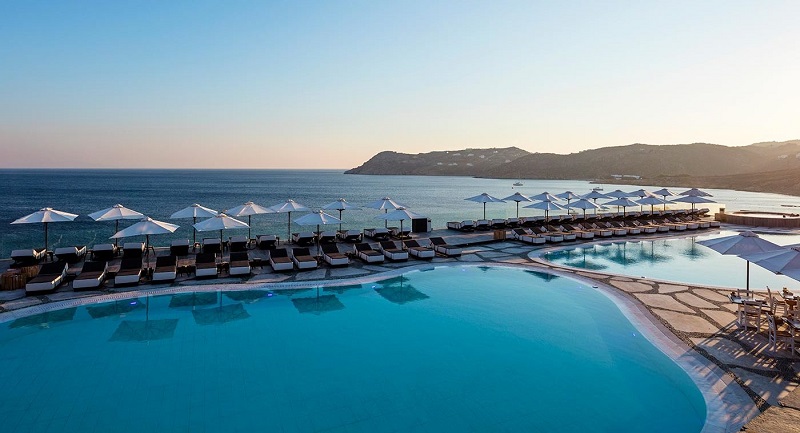 Source: Link
This is an ideal holiday destination for those couples and honeymooners. With excellent services, the striking hotel offers free-Wi-Fi services, Fitness centers, Spa services, fine dining, hiking, skiing, horse-back riding, among others.
Grace Mykonos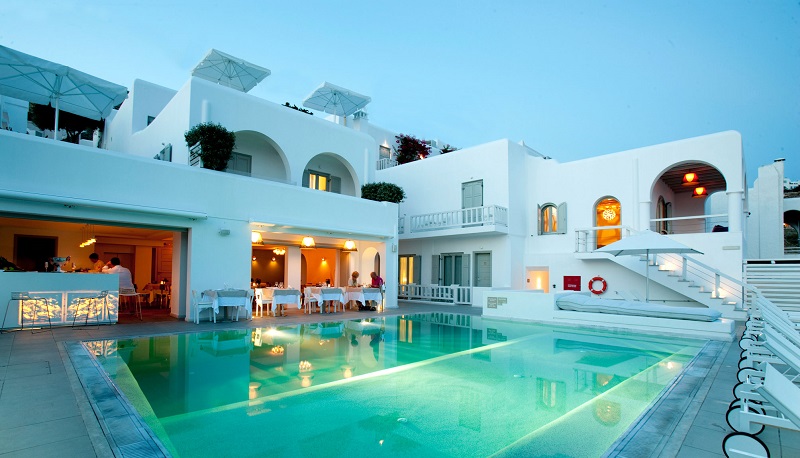 Source: Link
The magnificent boutique luxury hotel in Mykonos located in the northern area of Mykonos town. It also provides excellent sea vistas and beach activities.
DreamBox Mykonos Suites
Source: Link
What makes Dreambox excellent as an accommodation is the outdoor pool and free Wifi. You can stay out here all day and enjoy yourself viewing the beautiful scenery while you stay cool in the water. You also enjoy free parking and many have rated it as one of the best places for couples to stay in Mykonos.
Myconian Kyma – Design Hotels
Source: Link
Cycladic architecture, original Myconian white color, and location on a hill make MyconianKyma – Design Hotels the right place to be. They also have a spa and wellness center, airport shuttle, and eight room options.
Thalassa Boutique Hotel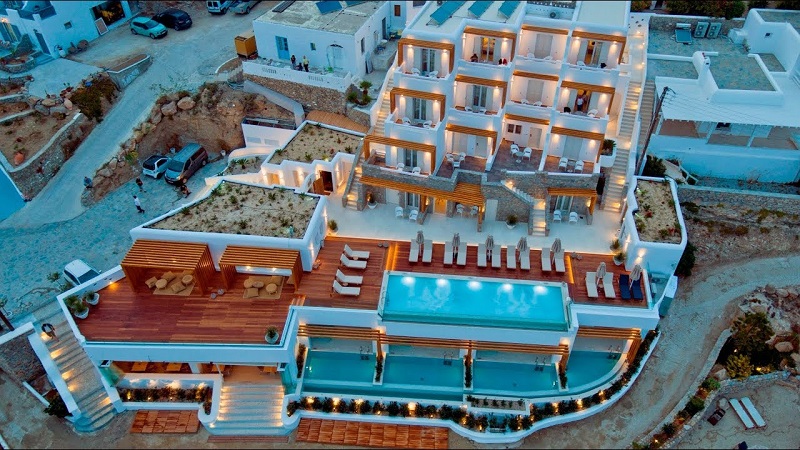 Source: Link
At Thalassa Boutique Hotel, you're assured of the best celebrity treatment. Every room opens to a balcony with sea view, and you can enjoy the best meals in their restaurant. There is also family rooms, hot tub, and beachfront.
Lyo Boutique Hotel Mykonos
Source: Link
Everything you need to have a good time at Mykonos is available here. With well-appointed suites and rooms, Lyo remains one of the most reliable places for visitors to stay and be free. You also experience beautiful bathrooms and standard air conditioning.