Thessaloniki is hospitable to all visitors from anywhere in the world providing them with unique architectures and wonderful historical sites to see. You'll also enjoy natural attraction sites, energetic nightlife, scrumptious food, and warm Greek hospitality. You don't have to worry about accommodation as they have world-class hotels with high quality services. Here are some of the best Hotels in Thessaloniki that you should consider during your vacation.
The Met Hotel
Source: Link
Met is unique and sophisticated, and it provides exceptional designs and settings. Known as one of the best hotels in the city, the Met Hotel contains a vast public space, where art pieces and sculptures are systematically dispersed hither and thither.
The simple vibe, inventive restaurant and the rooftop pool are just a few features that stand the Met Hotel out from others. Perfect for art enthusiasts, the hotel offers a special accommodation experience in Thessaloniki. The pet-friendly hotel has other facilities and services including Free Wi-Fi, bar services, Spa, Gym, Child-care services, and Business facilities. You should visit The Met Hotel whenever you find yourself in Thessaloniki as they are always ready to welcome everyone.
Colors Urban Hotel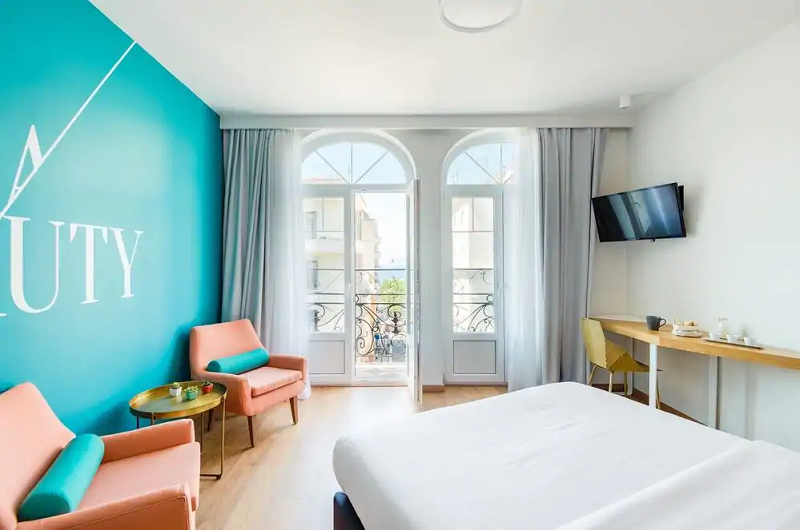 Source: Link
The casual and beautiful boutique hotel, Colors Urban Hotel is situated in the heart of Thessaloniki in Tsimiski Street. Select from 21 rooms and suites and take advantage of their childcare services and breakfast buffet. You can decide to relax at the garden cocktail bar or give your body a treat at the wellness spa available in the hotel. Colors Urban Hotel has a minimalist but vibrant furniture set and décor, as well as spacious rooms. Some rooms have balconies that offer amazing views over the city of Thessaloniki. Other features of the hotel include free Wi-Fi, restaurant, Crib, connecting rooms, etc. This is a perfect place to stay as it offers the relaxation and comfort you seek.
Electra Palace Hotel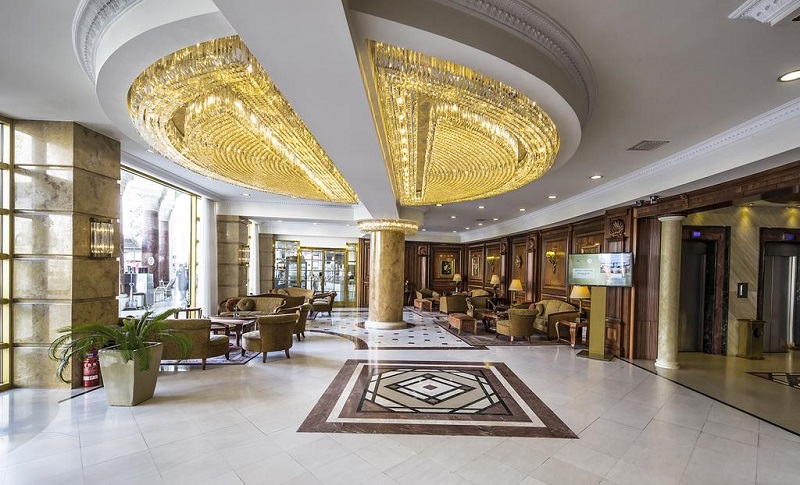 Source: Link
Another great hotel in Thessaloniki is the Electra Palace hotel. It is known for its Byzantine-inspired façade. The hotel is located only a few minutes away from Aristotelous Square. Electra Palace hotel properly blends modernism with a simple character and this certainly gives it a powerful presence in the city. Electra Palace hotel boasts of several wellness centers which include sauna and spa. It is a perfect place to enjoy a premier city tour. When you lodge here, you'll be able to enjoy free Wi-Fi, Restaurant services, Bar services, Swimming pool, Gym center, Business facilities, Bathtub, Crib, among others.
Colors Ladadika Central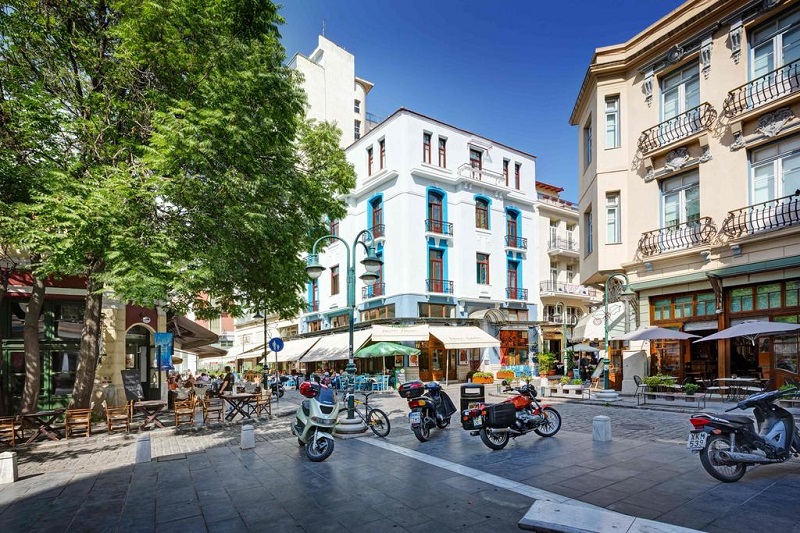 Source: Link
The budget-friendly Hotel and apartment belong to the Colors family. Visitors are allowed to stay at Colors Ladadika central apartment to explore the dynamic Ladadika district, with bars and restaurants of the region close by.  The hotel features a unique character of the brand including vibrant quarters and signature luxury décor that is within your means. In Colors Ladadika Central hotel, breakfast is served in rooms at your own time and choice. These and more services are what makes this incredible hotel one of the best places to get accommodation during your holiday.