Popularly known for its party nights, colorful buildings in traditional Greek architecture, cliff vistas, romantic scenery, Mykonos Island is an exciting holiday destination. The beautiful beaches beside the Aegean Sea, emblematic sixteenth-century windmills, and the warm hospitality of the Island also add to its attraction. There are countless numbers of hotels situated at different locations on the Island of Mykonos; many of these hotels are owned and managed by individuals or families. From affordable and budget-friendly hotels to costly luxurious hotels, there is always a hotel option for everyone. Most of these hotels offer extensive views and serene pools.
Milena Hotel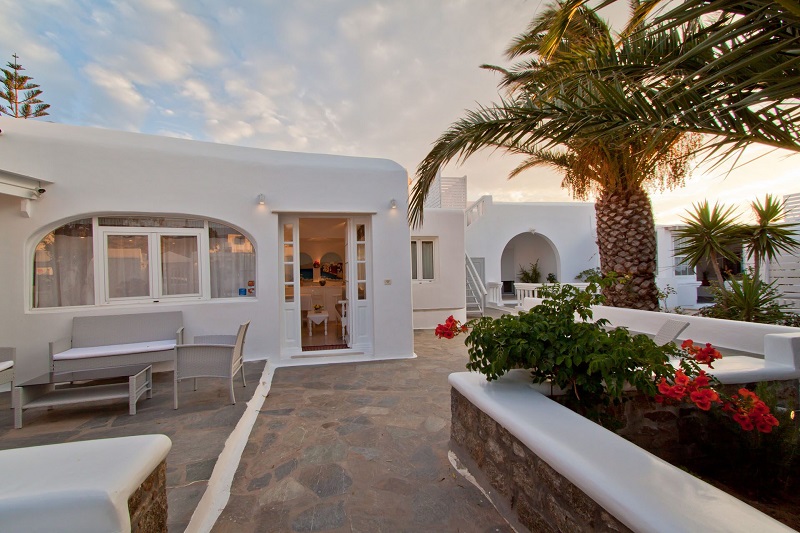 Source: Link
Milena is among the budget-friendly hotels located close to the nightlife areas in Mykonos. Milena is also a great choice as it offers a tranquil and comfortable ambiance at a very affordable price. It is a great place for those who want to move away from the ever busy and active areas. Milena Hotel has a total of 18 simple rooms equipped with private baths, satellite TV, and mini refrigerators.
The vibrant colors, designs, and furniture in the rooms and building provides guest with warmth and comfort. Light meals such as cheese yogurt, fresh bread, and eggs are offered as breakfast for an extra charge. The elegant hotel also has a rooftop garden where guests can unwind, while enjoying the panoramic sea views. There is a restaurant, a supermarket and a bakery close to the hotel. Getting transportation from the hotel is easy.
Semeli Hotel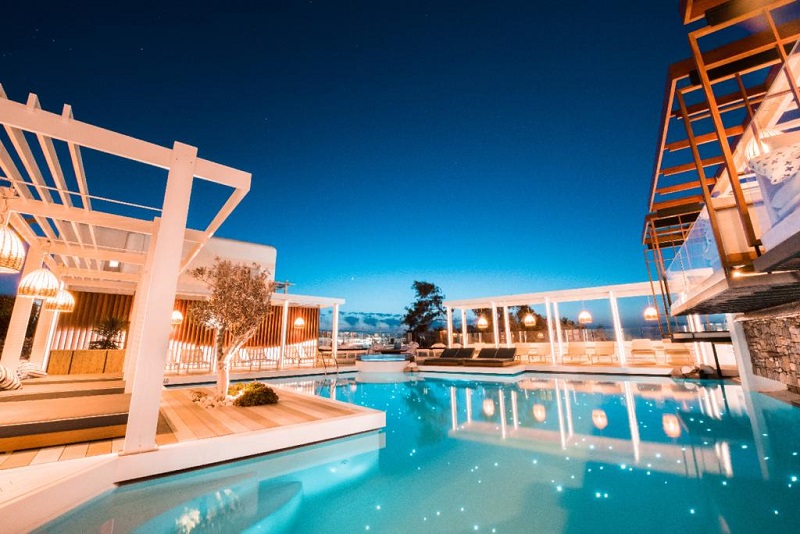 Source: Link
Looking for where to rest your head during your stay on the Island of Mykonos? You can check in to the 63-room Semeli Hotel. Well-known for their excellent service, lush and roomy accommodations, the 5-star hotel is a great choice for comfort. Lying at the border of Mykonos town, the stunning hotel offers services such as free valet parking, breakfast and lunch service, outdoor pools, sunbeds, bar, Jacuzzi, among others.
They provide you with the opportunity to take a glimpse of the town as each room has a private balcony. They also have soundproof windows, marble bathrooms, plush robes and slippers for guests. Enjoy nice contemporary Greek dishes at the hotel's restaurant or get a Spa treatment.
Myconian Korali Relais and Chateaux Hotel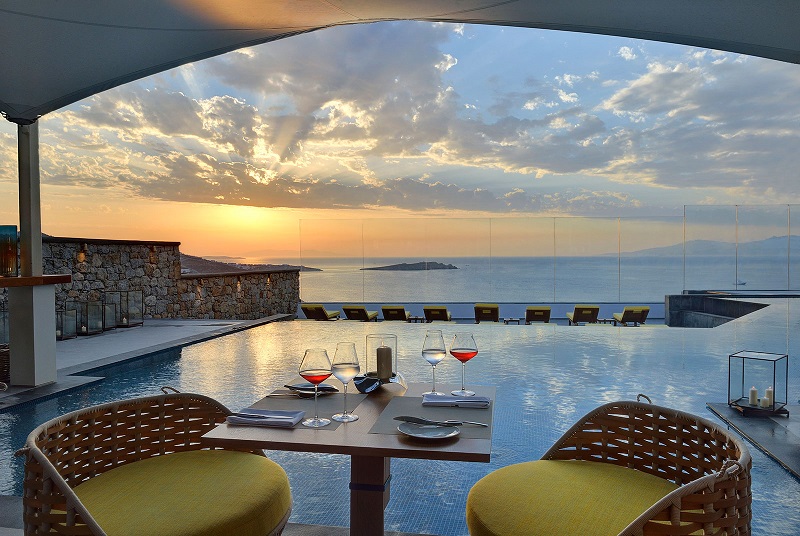 Source: Link
Myconian Korali Relais and Chateaux Hotel is the ideal place for those looking for a bigger resort ambiance and an all-encompassing spa services. The 80-room hotel is renowned for its spa services, the Satori Thalasso Spa that offers its guests five healing pools and Elemis-trained therapists, as well as a variety of body wraps and scrubs, hydrotherapy, and hot stone massages. The hotel's restaurant offers its guest various delectable meals made from fresh ingredients. There are also different grades of well-equipped rooms according to your budget.
Nissaki Boutique Hotel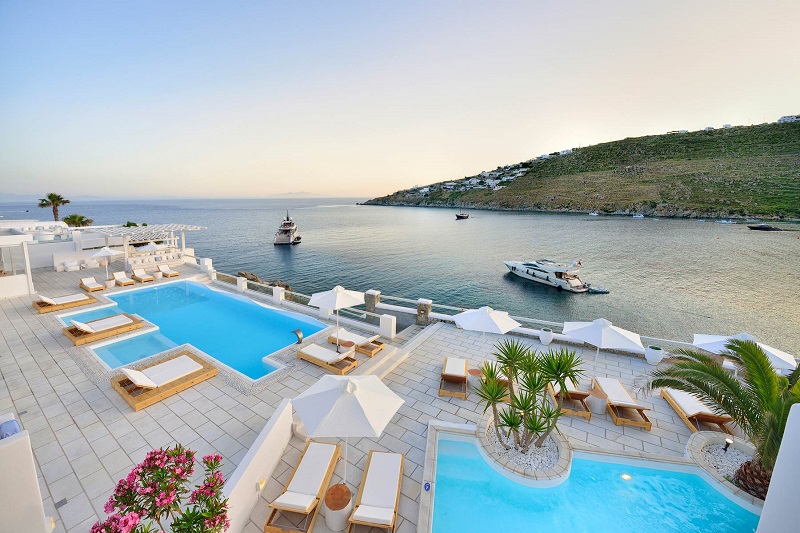 Source: Link
Nissaki is a hotel located near the airport, offering exceptional services and features for customers. So many things here are free including free Wifi, free airport shuttle, free self-parking, and free buffet breakfast. They have up to 25 rooms and customers do enjoy café, snack bar, and a poolside bar.