The most energetic of all Greek Islands, Mykonos is packed with many cafeterias which are an ideal meeting point for students, locals, and visitors. Most of the cafes in Mykonos are designed with a blend of traditional and modern style. With most of them focused on Mykonos town – the capital of the Island, you can enjoy delicious coffee and desserts, while catching a glimpse of the sea and other wonderful spots.
Cosmo Breakfast Café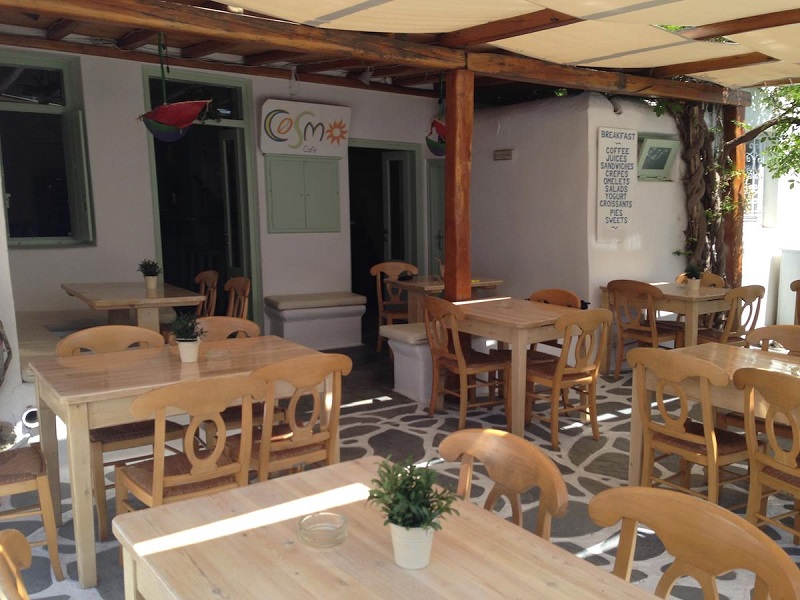 Source: Link
Cosmo Breakfast Café is a wonderful choice for people that don't play with their breakfast. The famed cafeteria offers a varied menu list lined with pastries, croissants, omelets, crepes, yogurt, juices, and coffee. Enjoy inexpensive and delicious dishes in a warm atmosphere before heading to other destinations- corporate or recreational centers.
Vegera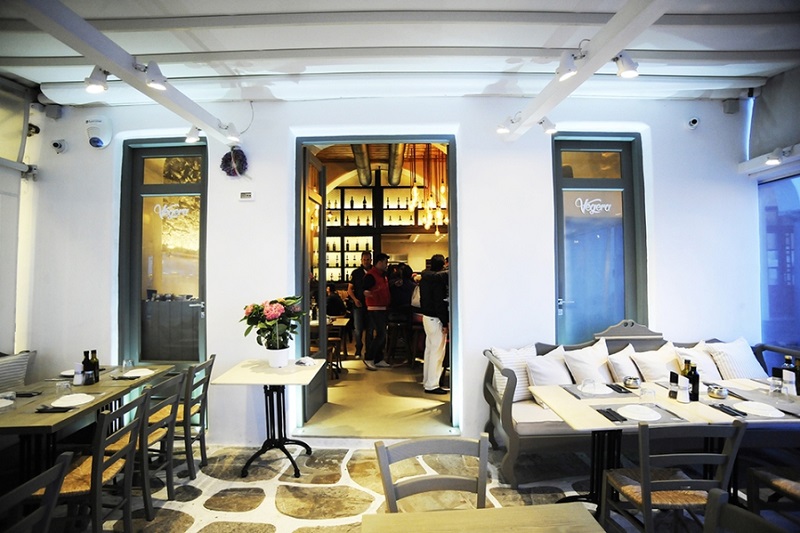 Source: Link
Vegera is a fusion of a café, restaurant, and bar situated on the coast of Kampani. It is a regular meeting point for drinks and coffee, breakfast, as well as brunch. Providing extensive sea views, Vegera serves delicious club sandwich, seafood pasta cuisines, salad, omelet, wine, coffee, and tasty cocktails.
Ntekoto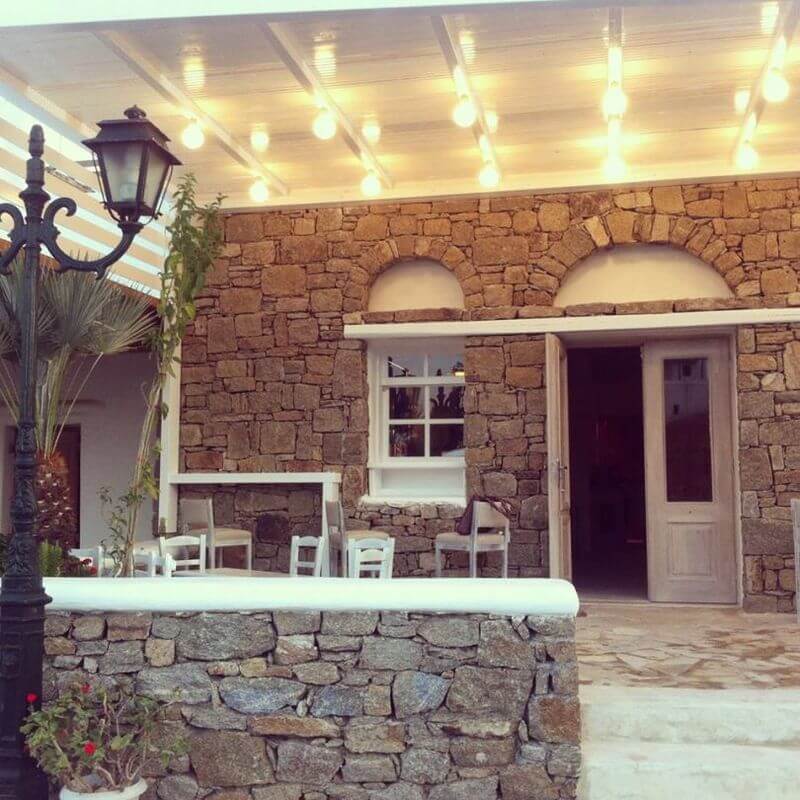 Source: Link
The attractive Ntekoto cafeteria located in Ano Mera, Ntekoto is a one-stop spot for rich coffee, and drinks, as well as appetizing breakfast meals such as poached eggs or omelets, and fresh sandwiches. Ntekoto also prepares other delectable fares including its original Italian pizzas, conventional desserts, mouthwatering sweets, and crepes. It is also a great place for lunch and dinner.
Aroma Bar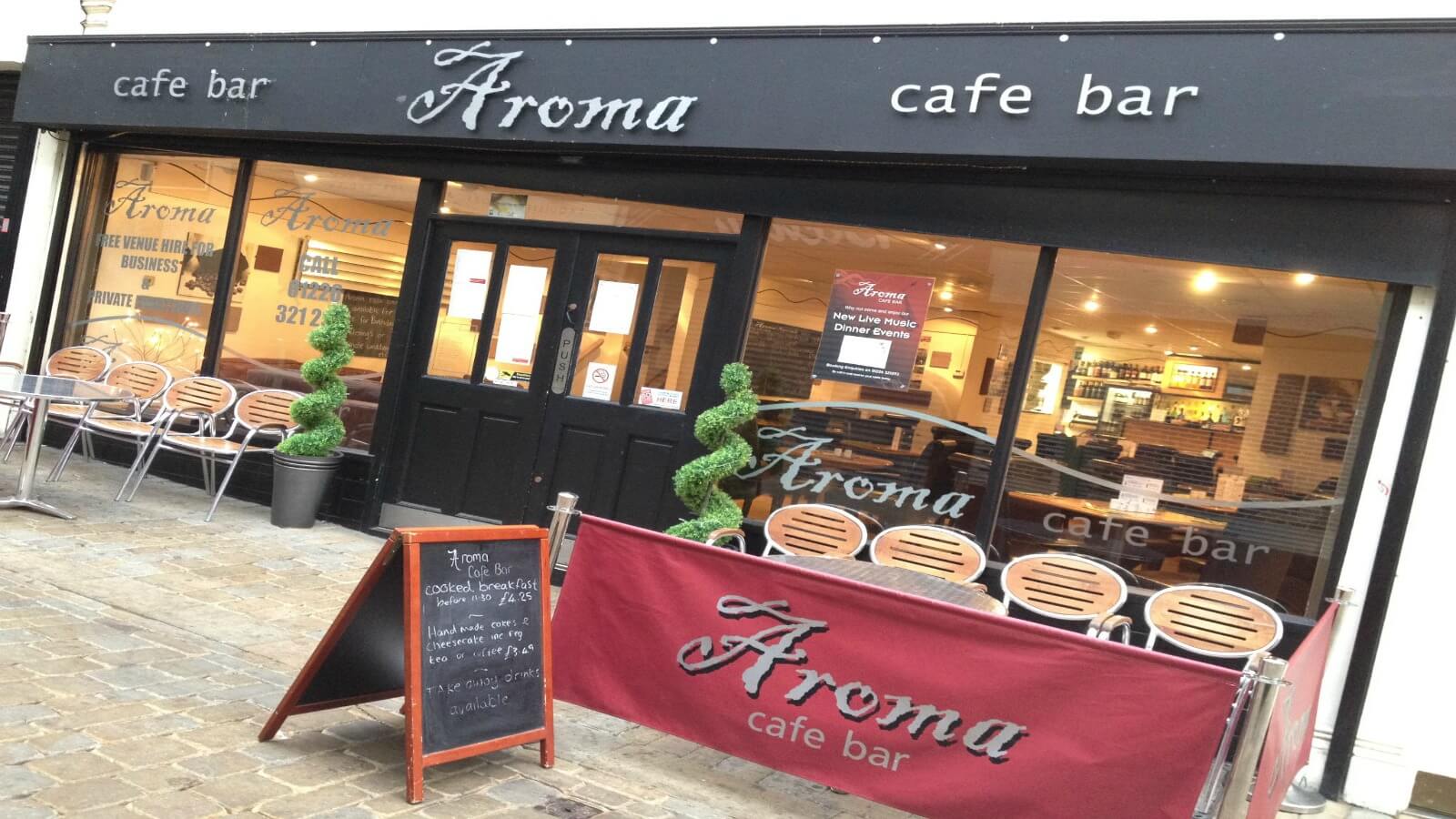 Source: Link
Ideal for a hot tasty cappuccino or coffee, Aroma Bar is a relaxed joint to enjoy rich and nutritious breakfast, as well as appetizing lunches and dinners. It is known for its warm atmosphere and serves an all-encompassing menu of great drinks and light food.
The Liberty Breakfast Room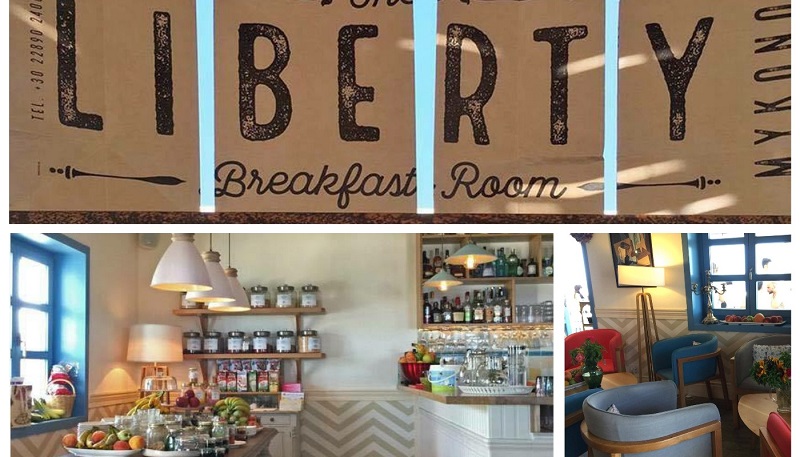 Source: Link
You can find this place atop a hill on the southern part of Mykonos town. The Liberty Breakfast Room is a great spot to enjoy breakfast, brunch, and dinner with a variety of cocktail and wine menu. It is regularly visited by locals and visitors.
Central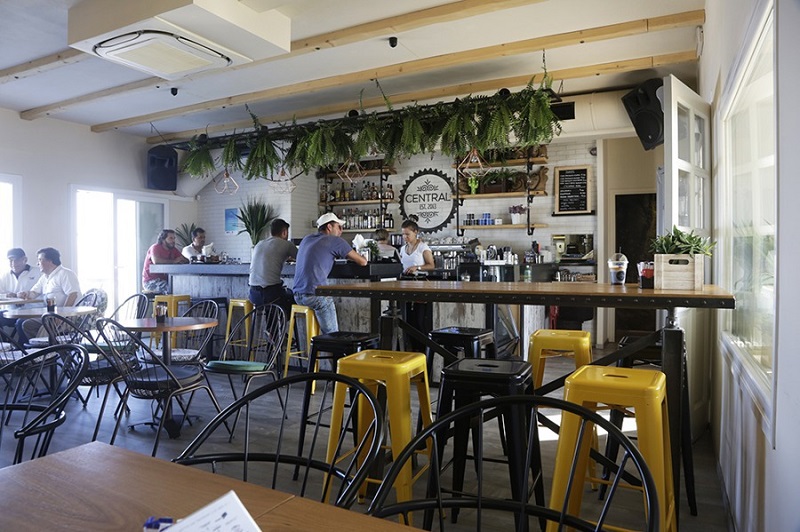 Source: Link
Looking for where to chill out in the early mornings for a cup of pleasant coffee, Central is the ideal spot for you. Other food on their menu includes pastries, tasty donuts, mouthwatering burgers, and crepes. This cozy cafeteria offers excellent services ensuring that you are attended to and comfortable.
El Burro Mykonos
Source: Link
Another meeting or hangout center in Mykonos, El Burro Mykonos offers all-day café services. You can select and enjoy any appetizing breakfast on the menu, ranging from pancakes, omelets, and eggs to yogurt and drinks. They also serve intercontinental dishes to satisfy the needs of travelers from different origins and backgrounds.
Madoupas Cafe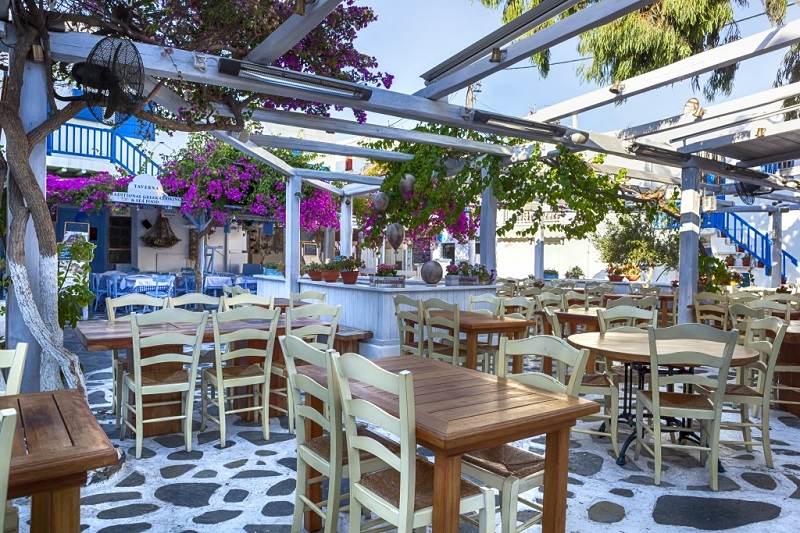 Source: Link
Capture beautiful views of the conventional Mykonian architecture while sipping a cup of fresh coffee and hearty cuisines of Madoupas Café-Restaurant.
Gelarte
Source: Link
This unique cafeteria lies close to the Town hall in Chora Mykonos. It is renowned for its tasty Italian ice creams, which comes in different flavors such as chocolate and pineapple flavors. Relax, meet new people, make friends and enjoy the peace and coolness this place offers.