The second largest city in Greece, Thessaloniki is well-known for its laid-back ambience, cultural heritage, and energetic nightlife. There are numerous spectacular bars in Thessaloniki that offer unique features including bespoke cocktails, finger foods, DJ mix, and live music gigs. Here are the best bars with live music performances Thessaloniki has to offer.
Cocktail Bar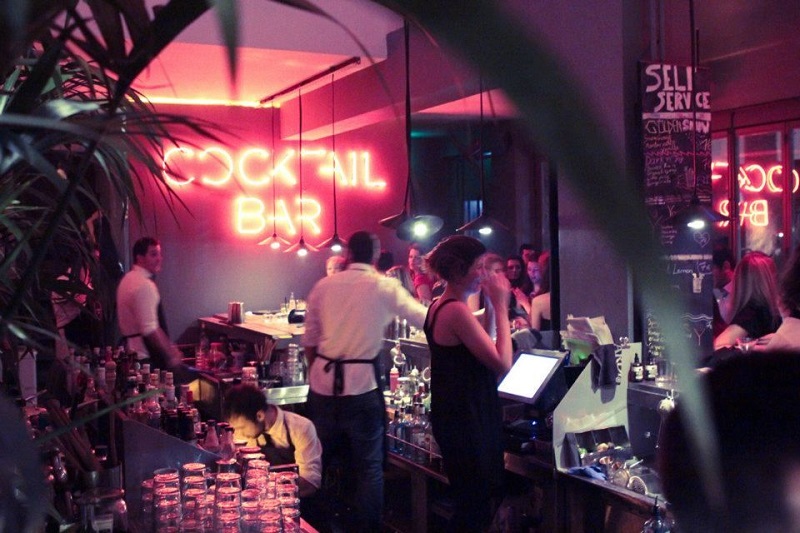 Source: Link
If you are looking for a reputable self-service bar, Cocktail Bar is the right place to be. Cocktail Bar is known as the first self-service bar to be established in Thessaloniki, featuring a mix of DJ sets and live music.
The special bar also serves as a meeting spot for people who cherish sophisticated interior decor. They are also known to offer tasty cocktails, as well as other kinds of drinks. The cocktail bar is usually crowded with locals and visitors.
To Dentro Sto Bar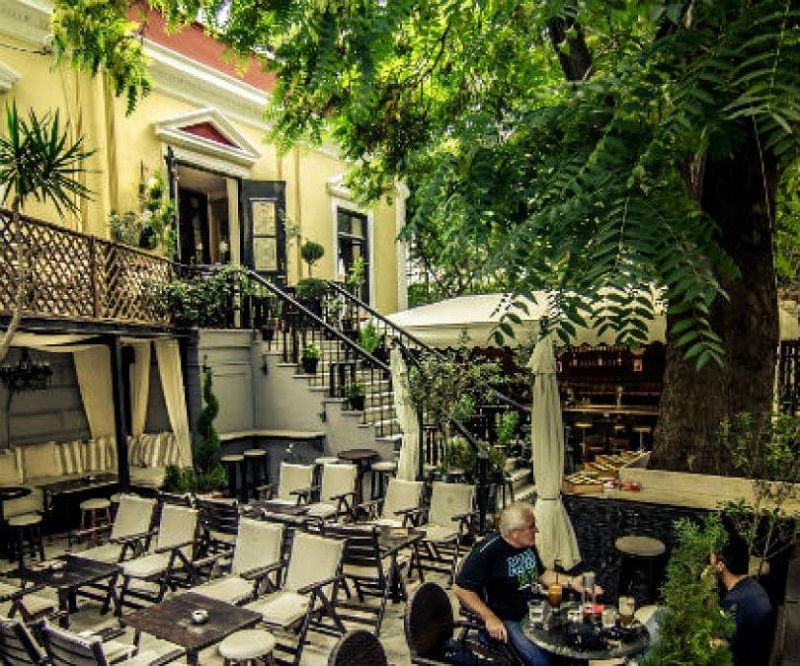 Source: Link
To dentrosto bar is one the bars with character and it can be found only a few minutes from the heart of the city. Situated on Vasilisis Olgas, the place is formerly an old mansion. It draws a lot of crowd during summer, especially at night. You can either enjoy your drink in the cozy atmosphere of the bar interior, while listening to a live music performance or stay under the big tree at the front yard. Every spot here, there is something special happening that will make your stay worthwhile.
Rover Bar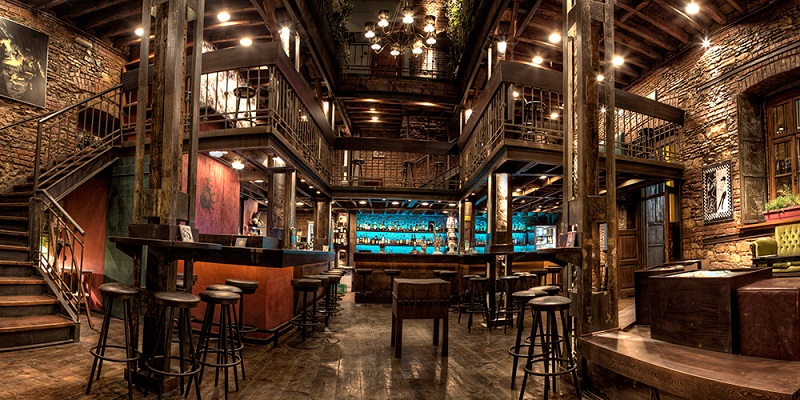 Source: Link
This special place is a top Thessaloniki bar for the global rovers as you can stopover here to get some drinks and listen to some good tunes. The old warehouse of Ladadika is home to Rover Bar, and the stone and wood décor settings give the bar an original look and feel. This classic rock bar offers different quality beer brands and spirit etiquettes. It features DJ sets, special events, and live music night concerts, which are programmed for specific days.
French Keys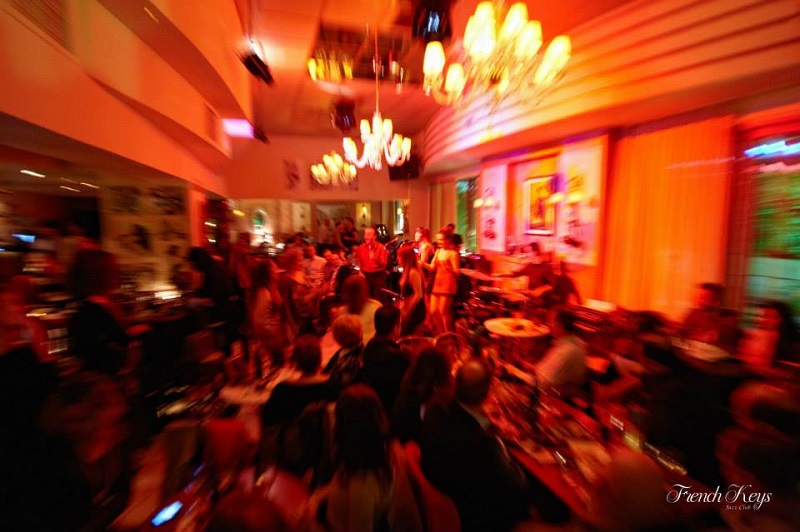 Source: Link
French Keys bar is one of the popular and best bars in Thessaloniki that features great live music performances, showcasing talented live bands and local musicians. You can listen to and enjoy a variety of vintage songs, but the Jazz music is mostly performed. French Keys offers a magnificent blend of warmth and style. If you are searching for a nice spot to have a relaxed evening/night, tasty drinks, and great live music, while surrounding yourself with friendly people, then French Keys is the ideal bar for you.
To Pikap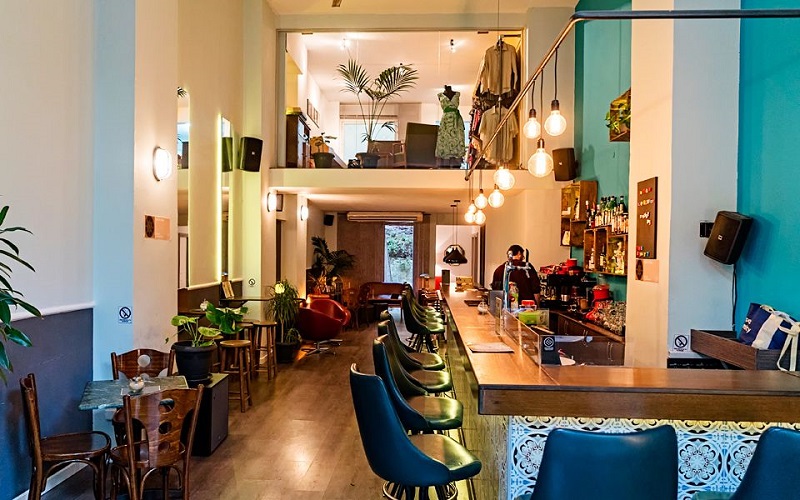 Source: Link
Another amazing self-service bar is contributing to the memorable nightlife of Thessaloniki. Located on Olympou Street, the bar is very popular with the locals who can't get enough of it. The DJ song mix and the live music gigs are centred on retro songs ranging from funk, electronic, rock, to Jazz.
Berlin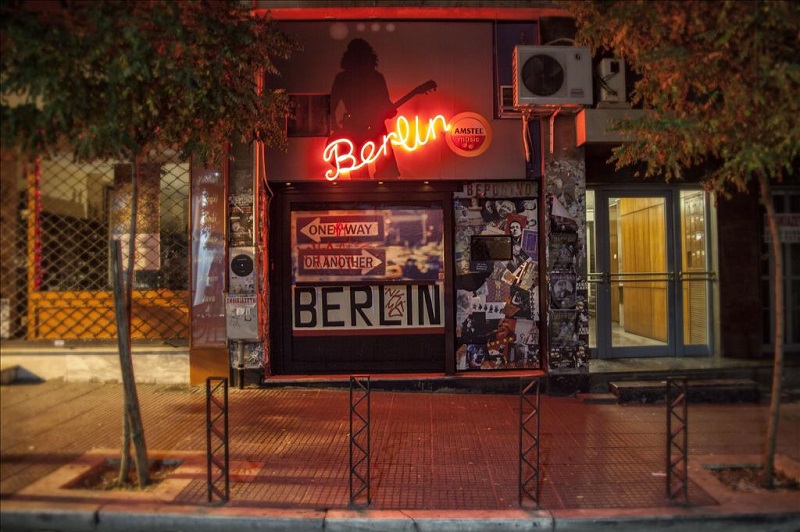 Source: Link
The legendary rock bar is the favourite spot for lonely poets and hardcore rockers. For more than 35 years, Berlin has maintained its reputation as one of the top bars providing a memorable nightlife to its guests.  The bar features tasty drinks, live music, and art performances.