Varoulko Seaside Restaurant is one of the most well known and accredited gourmet restaurants in Athens and in all of Greece. A combination of a scenic and fitting location along with a team of excellent cooks and staff and service that astonishes, have made the restaurant a must-try for all travelers visiting Athens. In this review we'll take a look at what exactly makes Varoulko so good.
Location
The restaurant is located at Akti Koumoundourou 52, at Mikrolimano, which is a small port in Pireaus, one of the biggest port cities of Europe. However, Mikrolimano is actually used more for leisure than actual traveling. In this part of town one can find a lot of different cafeteria's, restaurants and bar and is where a big part of Pireaus nightlife gathers.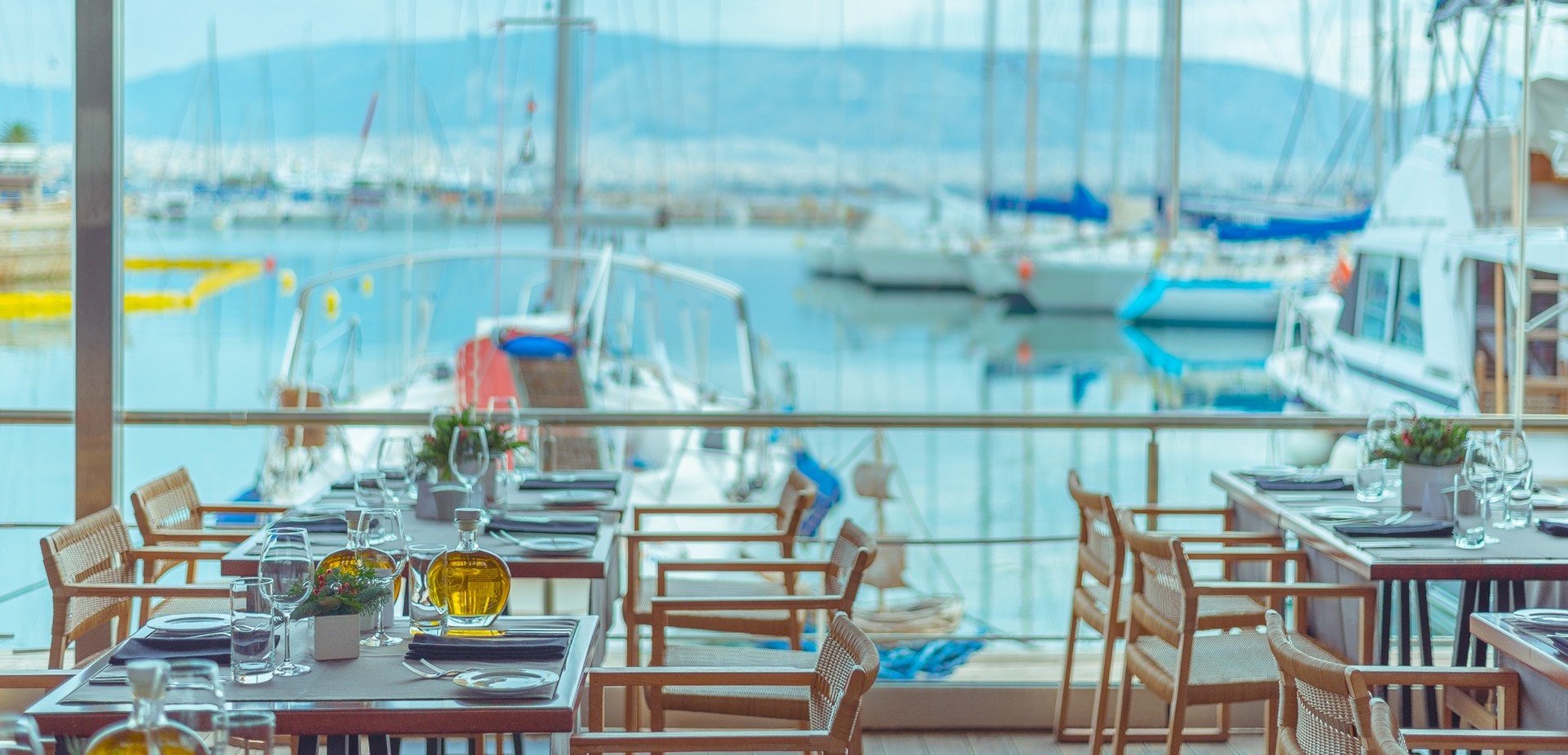 And in the heart of all that is Varoulko, with tables right next to the sea, overlooking the small boats and yachts of the port. The location perfectly compliments the seaside theme of the restaurant.
Decoration
The interior of the restaurant can be described in a few words as very neat and tidy with an elegant atmosphere that exudes luxury and high class. The restaurant's tables are all light brown wooden and and they are at all times ready to welcome customers with dishes and cutlery already set and in perfect positions. All tables also feature small colourful flower vases. The lighting is really minimalist but stylish it its own way and the walls are decorated with paintings of ships.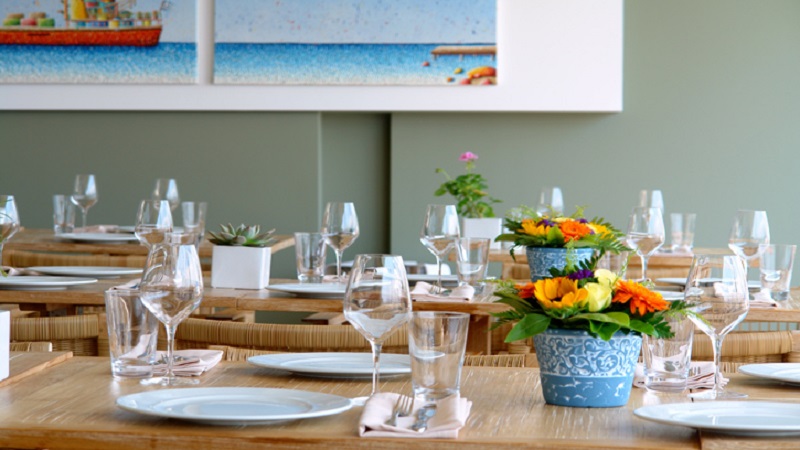 The side overlooking the port is open when the weather is nice and it offers the most desirable spot to sit and dine in, which is why it's almost always full. When the weather is not good or it's cold, the side is closed by sliding glass doors which still allow clear views of the sea and boats.
Dishes and Cuisine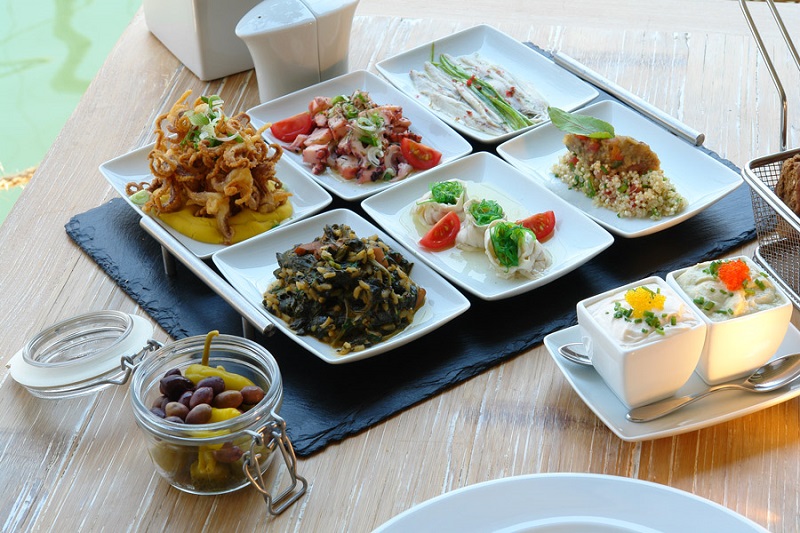 When talking about and reviewing a restaurant this is naturally the most important part. What is Varoulko's menu like? First we should introduce Lefteris Lazarou, the award winning head chef of the Restaurant.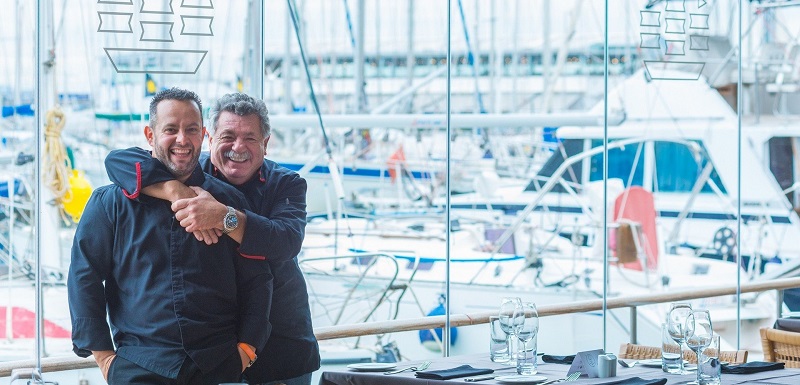 Lefteris' menu is inspired directly by the sea. While the menu keeps changing over the years, it has always remained unmistakably Greek. Thus fresh fish, extra virgin olive oil, lemon and feta are some of the standard ingredients in many of the dishes. More specifically however, fish roe dip, boiled octopus marinated in vinegar, grilled cuttlefish with caramelized lentils and orange sauce are some of the signature dishes of the restaurant.
The main menu is split into a lunch and dinner version both naturally including lots of seafood options but not only. Risotto, pasta and soups are also available both with seafood and without.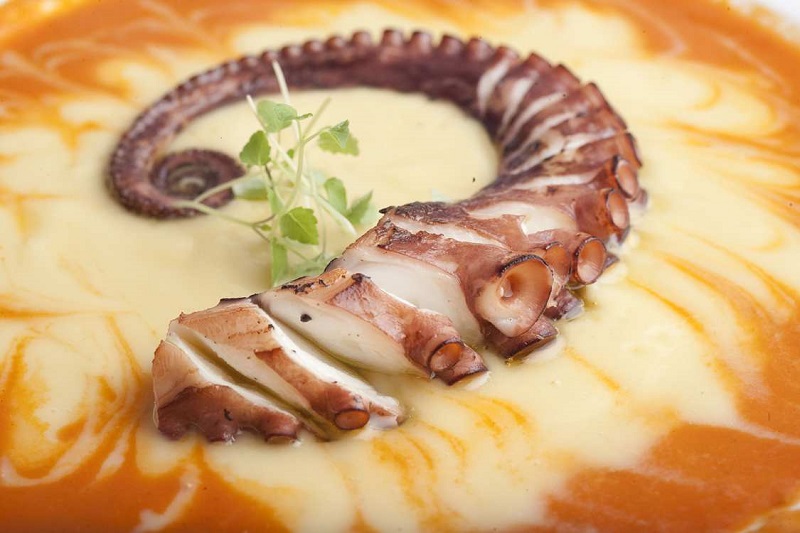 One thing that should be noted is that even the simplest dish on the menu is prepared with great care and its presentation on the plate is always stupendous. Truly, these dishes are as gourmet as it gets.
What customers say
"Beautiful space, gorgeous view!" It is not a surprise to see that one of the things customers most love about the restaurant is the views it offers and how beautifully and elegantly it's decorated. Just one look at it is enough to convince you.
"Wonderful meal!" Lefteris Lazarou is not so well known for nothing. He has mastered his art and loves what he does, and it shows on his dishes. They don't only look great but they also taste great.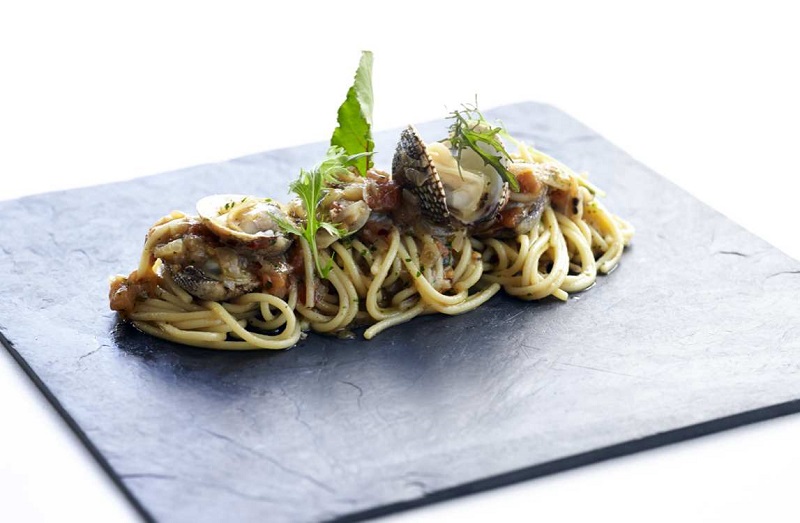 "World class service and seafood!" Seafood is the heart of this restaurant thus it means so much for when it receives this type of review. Providing luxury and unsurpassed seafood delicacies and impeccable service is the ultimate goal of a restaurant like Varoulko.
Conclusion
Varoulko Seaside Restaurant is one of those restaurants that everyone must try at least once if you're in Athens, even if you're only spending a single night there. While it's location is relatively remote compared to the heart of Athens, the beauty and liveliness of its surroundings make up for it. Fill your stomach with its Greek delicacies and let us know what you thought!
---
Varoulko Seaside Restaurant – People's Reviews
Leave a Review