The seaport town, Nafplio, is located in the Peloponnese and stretched to the hillsides close to the north end of the Argolic Gulf. Between the year 1821 and 1834, Nafplio was the former capital of the First Hellenic Republic and Greece.
What and Where Is Nafplio
Source: Link
Nafplio is currently the capital of the regional unit of Argolis.  You can access the town using a boat or by bus. For the road travelers, you can arrive at Nafplio from Athens within 2 hours with KTEL. The beautiful town is home to several ancient sites and monuments like Epidavros, Argos, Mycenae, Nemea, and Corinth.
Good Things about Nafplio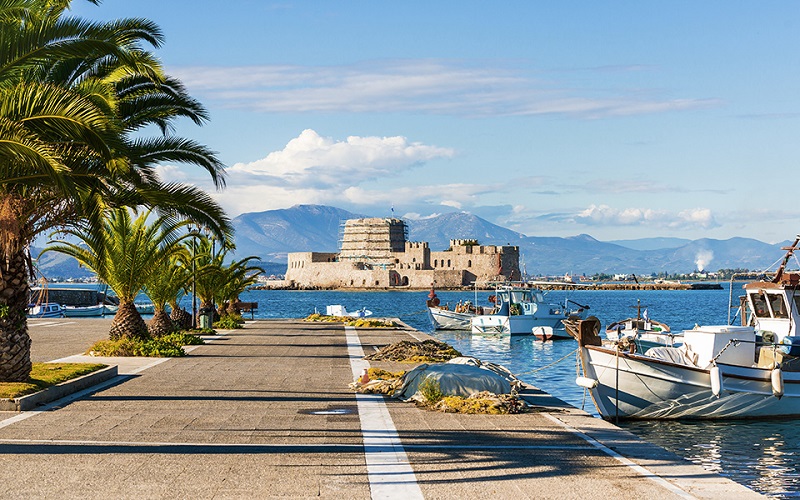 Source: Link
Nafplio is not a destination that you would only want to visit during summer as you can always get the best from the town all year round. The beautiful town has a lot of narrow streets and walkways, steep stairs, cool bars, cafes, and clubs. You can also find quality restaurants serving tasty Greek dishes, beautiful seafront promenades, and picturesque landscapes. You also get to experience the culture and tradition of the locals as well as the history of the region. In general, Nafplio is a place you will want to be with your loved ones.
Beautiful Places and Beaches to Visit In Nafplio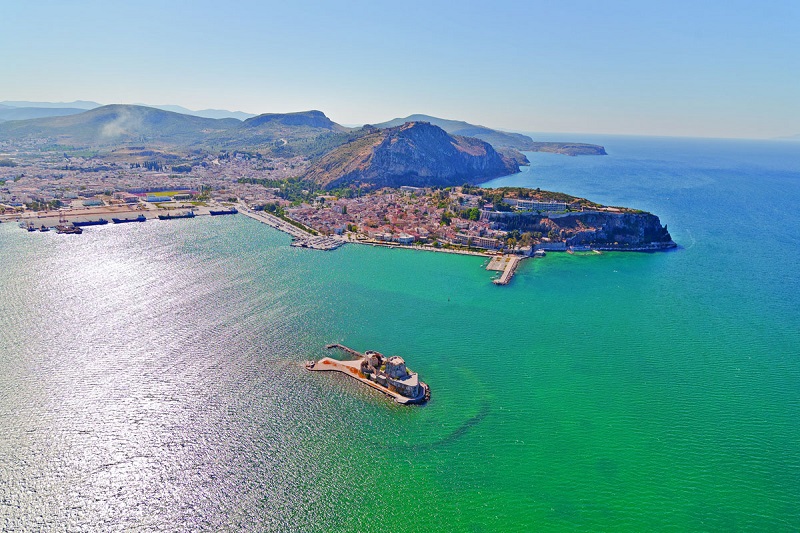 Source: Link
The popular beach of Tolo, Tolo Psili Ammos, and Kiveri beach are amazing places that you shouldn't miss visiting during your stay in Nafplio. They both have soft blond sand, crystal clear water that is deep and blue, tourist facilities and most of all they are family-friendly and very organized. Other beaches such as Arvanitia beach, Drepano beach, and Karathona have watersports as well as tourist facilities are often crowded during summer.
A well-known town beside the sea called Nea Kios lies at the border of Náfplio bay, and it is worth visiting to explore the Laskarideio Folk Art Museum and the Cultural-Conference Centre. The village of Myloi features the ruins of ancient Lerna. It is renowned to be where Hercules executed his second labor by killing "Lernaean Hydra."
The archaeological site and ancient architectural structures of Tiryns have made it a place for sight-seeing. During the Neolithic Period, the first buildings of the region were constructed.
Top Hotels, Restaurants, and Bars
Source: Link
There are numerous hotels in the beautiful town of Nafplio, available at different prices and categories. It is recommended to book a hotel in advance to secure a place to stay during your visit. You can get affordable hotels like Grand Sarai Nafplio, Pension Omorfi Poli, Vasilis, and King Othon, all offering good services. Byron is one of the best hotels in Nafplio, offering you a home away from home with its unique facilities and services.
You can satisfy your hunger for local and international cuisines, by giving either Pidalio Mezedopoleio or Il Porto a trial as they offer the best services. Menta, Kalimera, and Kastro Karima serve pocket-friendly meals while Stavlos Thrakotaverna is a popular spot for delicious Greek meals, barbecues and grilled meats.
Lichnari, Rosso Cafe Bar, and Cozy Cocktail Bar are among the best bars in Nafplio. They are lovely places to unwind during the day and also at night as they offer nice cocktails and other side attractions.
---
Nafplio Town – People's Reviews
Leave a Review