The second largest city in Greece, Thessaloniki is elegant, sophisticated and full of energy. The city often called the 'Lady of the North' is home to ancient monuments and ruins, bakeries and tavernas, serving appetizing food and an overabundance of cafés as the Greeks don't joke with their coffee. Here are some of the best cafeterias that you should visit once in Thessaloniki.
Merenda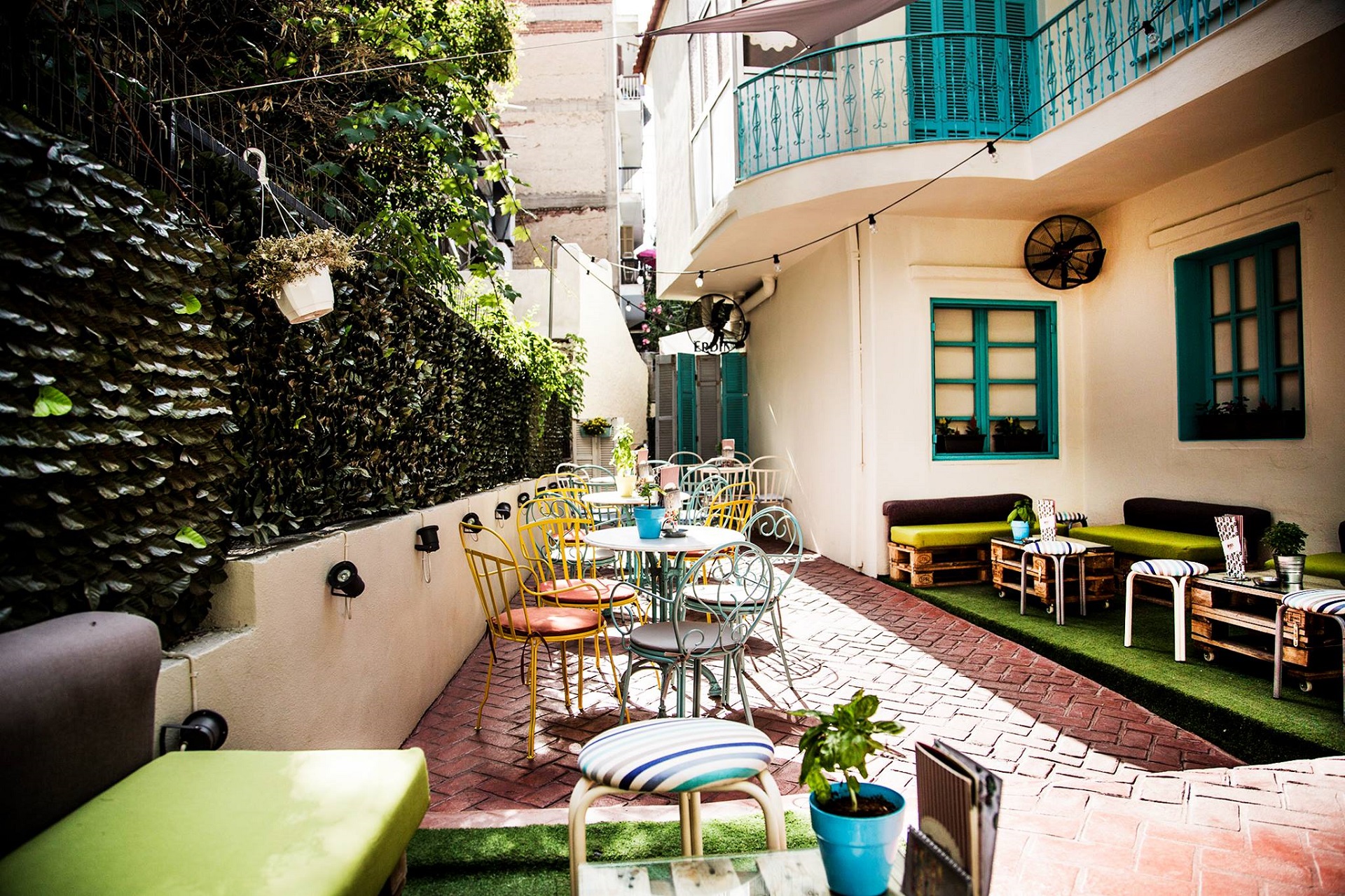 Source: Link
Merenda is a bright café-bar situated in the western suburb of Neapoli. They provide flavorful coffee and snacks that you can enjoy during the day, as well as cocktails and wines at evenings. This nice spot with a retro atmosphere has a lush greenery patio where you can relax. Merenda is often patronized by the locals.
Container Art Café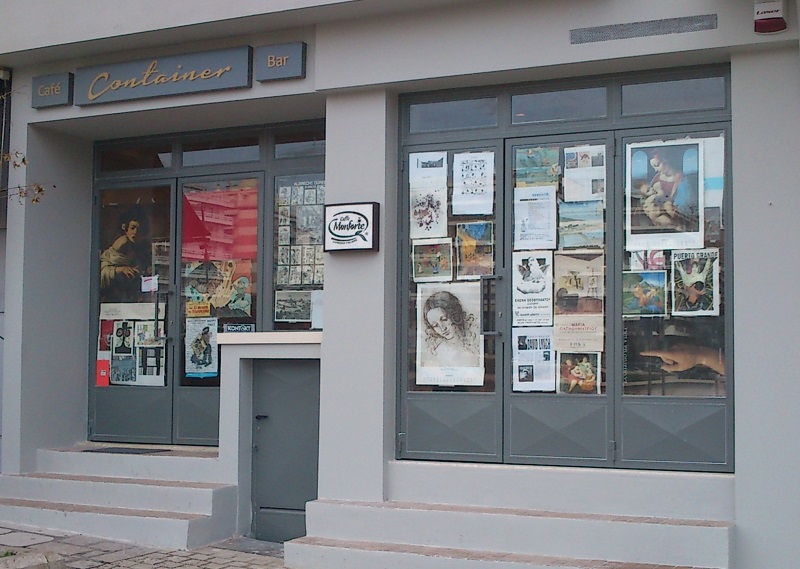 Source: Link
Container Art Café is a tranquil small coffee shop that serves great coffee. Located just a stone's throw from Ancient Agora, the lovely café offers magnificent views of the Roman forum old ruins, and an interestingly and modern playlist. Other attractions of Container Art Café are the art exhibitions, musical performances, and discussion groups that it hosts on a regular basis.
Coffice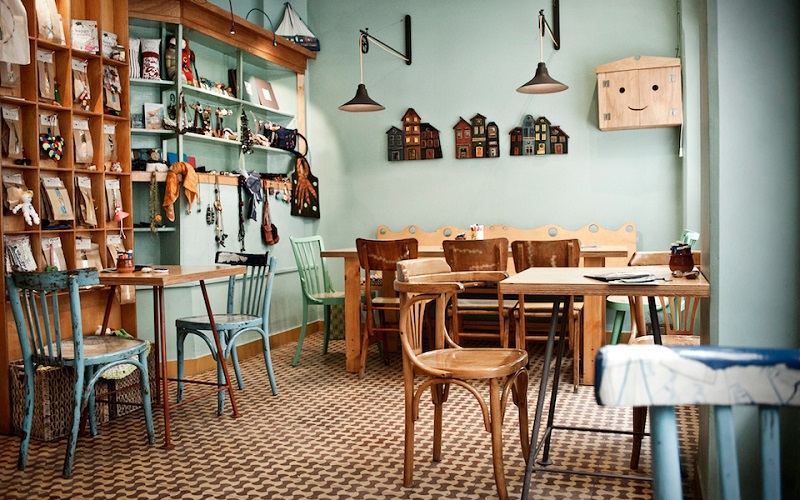 Source: Link
Situated in Kalamaria, east of Thessaloniki's center, Coffice (Books & Coffee) is a quiet café-library. Here, you get the opportunity of enjoying your coffee as you read a book from the library shelves. The menu list of this unique cafeteria includes snacks, some nice dishes, and homemade sweets. This is definitely an ideal spot for the book lovers.
To Pikap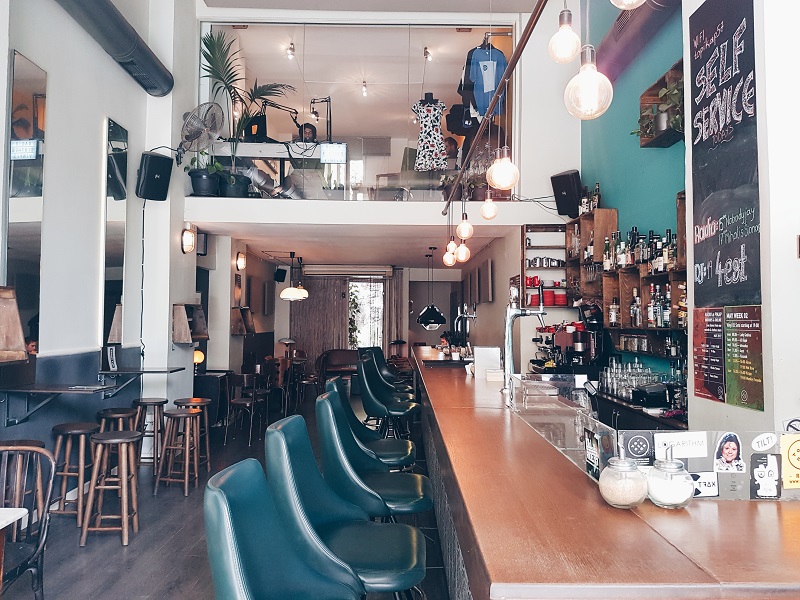 Source: Link
An outstanding cafeteria in Thessaloniki with a blend of retro style and contemporary vibe. Located close to the Roman Agora, To Pikap café is run on a self-service basis. Its side attractions include live shows and performances, screenings and exhibitions which are usually held towards the evening hours.
2 Concept Store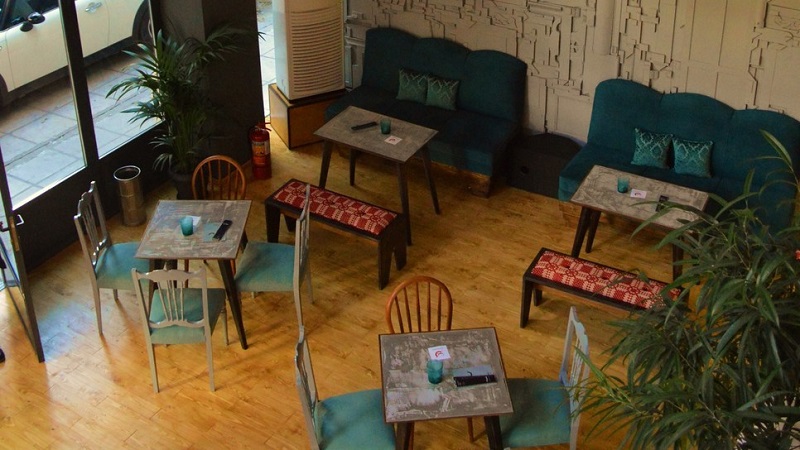 Source: Link
At first sight, you'll be charmed by the gorgeous interiors and furnishings of this store. 2 Concept Store is a multi-purpose center that comprises a gallery, furniture store, and a cafeteria. The dazzling and colorful store blends interior arts and designs and you can take a cup of coffee while relaxing in a spot. Customers can explore the exhibition area to discover the beautiful works of upcoming artists.
Spoon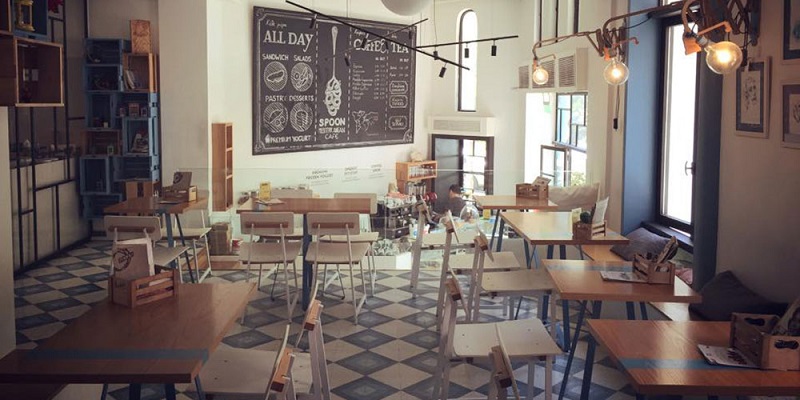 Source: Link
This Ideal spot for breakfast and brunch can be found on Pavlou Mela.  Spoon Cafeteria menu list includes tasty sandwiches, homemade sweets, salads, crepes, and waffles. Apart from the delicious tea and coffee that is usually served in the café, you can get a variety of beers and wines which are all made in Greece (100%).
The Blue Cup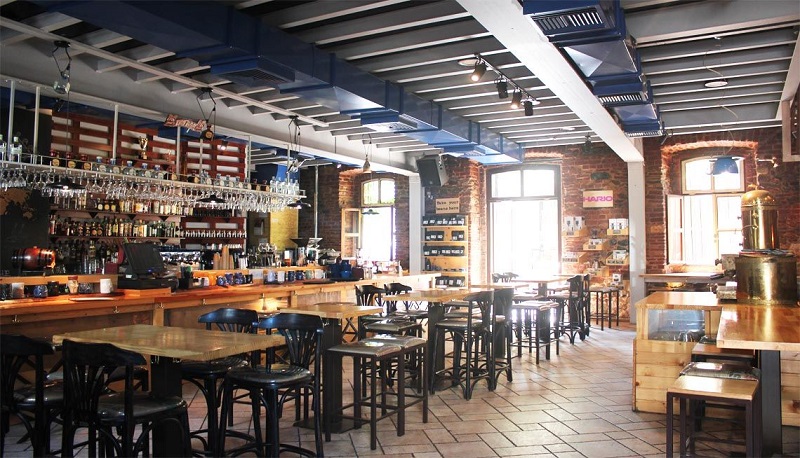 Source: Link
The dreams of coffee lovers are realized in The Blue Cup. Located in the Ladadika district, the cafeteria offers delicious coffee blends from Ethiopia, Brazil, Costa Rica, El Salvador, Colombia, Kenya, and Honduras. Irrespective of the type of coffee you request for (espresso, decaf, cappuccino or a brewed coffee), you will be pleased with the flavors as well as the skills of the staff. It also offers bar services usually after dusk, where the young and old enjoy the city vibe and live a life of fun and excitement.