Crete has always been one of the most enticing places to visit in Greece for remarkable history and scenery. The Island has so many beautiful places that are always visited by tourists all year round. If it is your first time in the Island of Crete and you want to have a remarkable time, these are the most beautiful places you should plan to visit.
Samaria Gorge
Source: Link
The Samaria gorge is located in Chania, Crete and it is one of the most beautiful places in Crete. It is characterized by rock formations that erupt in different, irregular shapes. The breathtaking landscape has lovely streams that you can take a walk on and you might be lucky to see the Kri-Kri goat.
Paleochora
Source: Link
Paleochora is located on the Southern part of Crete Island and it is one of the largest towns in Crete. The town has turquoise blue seas that are perfect for relaxation for beach lovers. The streets are lined with perfectly built trails that are lined with whitewashed houses that look like they were made of snow.
Matala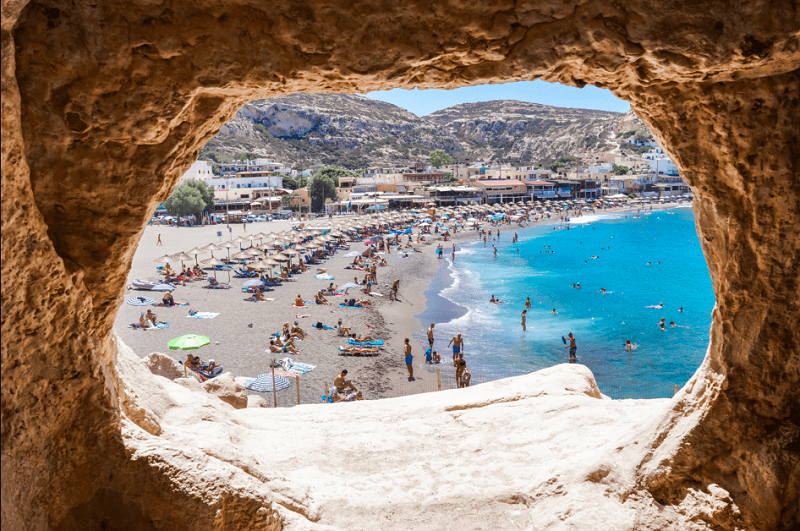 Source: Link
Matala is a unique place in Crete because legend has it that Zeus, king of the gods emerged from the waters of Matala in the form of a bull. This charming town is blessed with beautiful shorelines and cliffs made of sandstones and caves that are rumored to be ancient tombs.
Loutro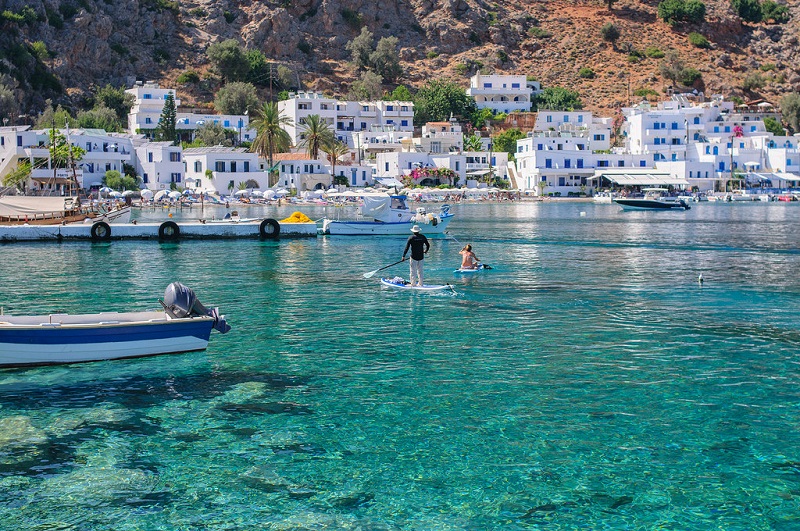 Source: Link
Loutro is a beautiful town in Crete that can only be accessed by boat. The town gives you a perfect glimpse into the day to day lifestyle of Cretans that has not been spoiled by external disturbances. The scenery is very natural and the town is surrounded by beautiful beaches and mountains. The town is also blessed with perfect, warm weather.
Episkopi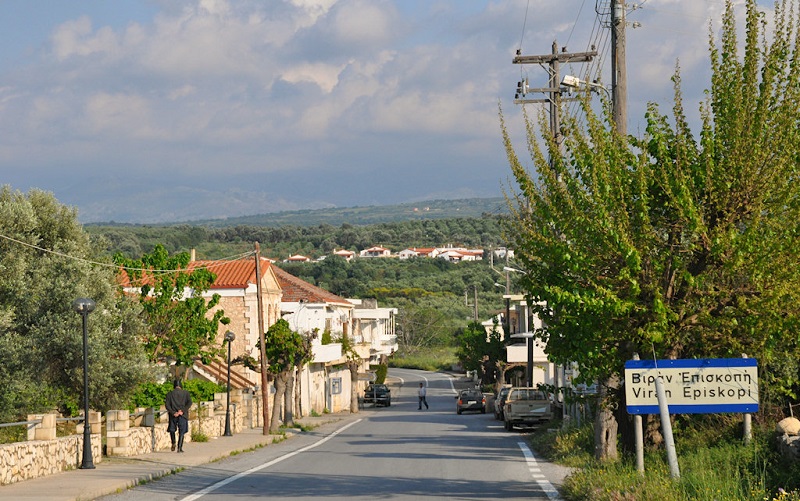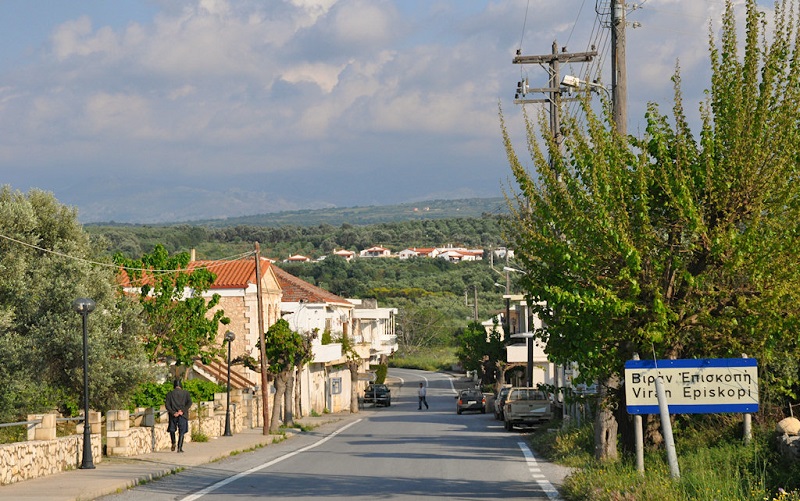 Source: Link
Episkopi is one of the Agricultural hubs of Greece and it has abundant lush green vegetation, in addition to its beaches. Episkopi is well known as one of the best olive producing regions in Greece. The town gets its name 'Episkopi' meaning 'diocese' from the numerous churches sprawled across.
Agia Pelagia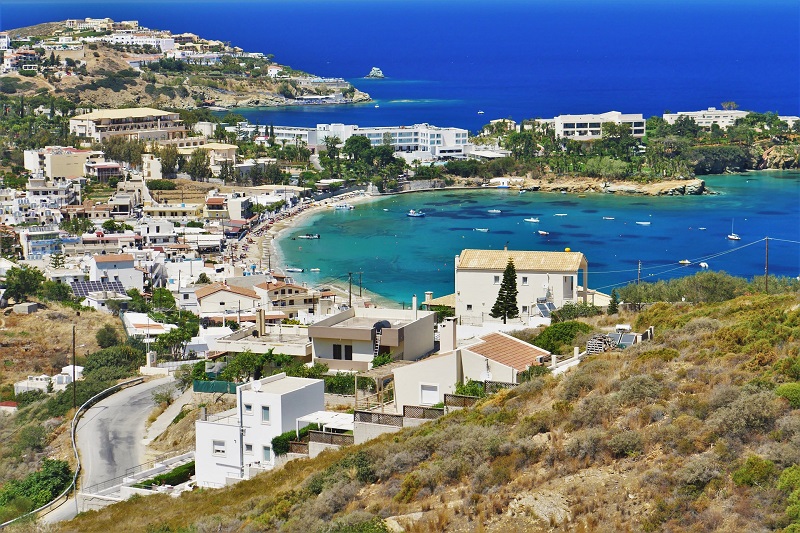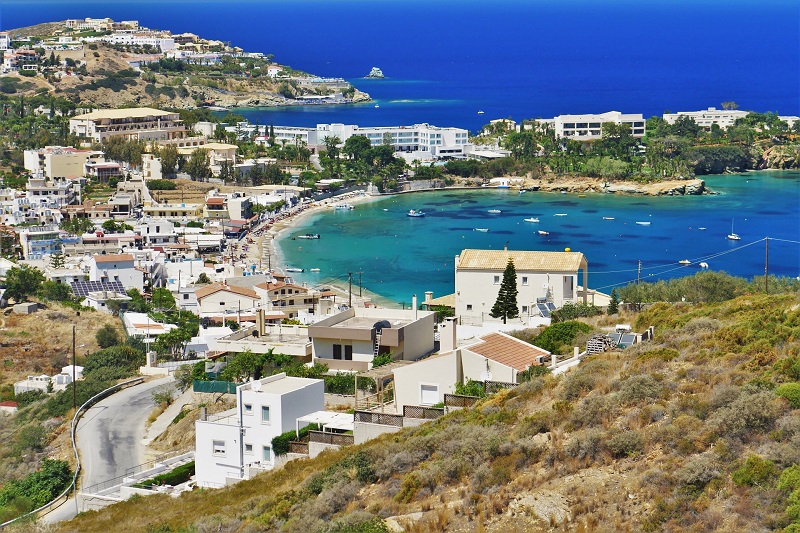 Source: Link
Agia Pelagia is located at the Northern shore of Crete and it is one of the well-developed villages in Crete. It is a one-stop spot for relaxation because it has everything that you will ever need to make you comfortable during a vacation. This beautiful town is best visited in the summertime.
Voulisma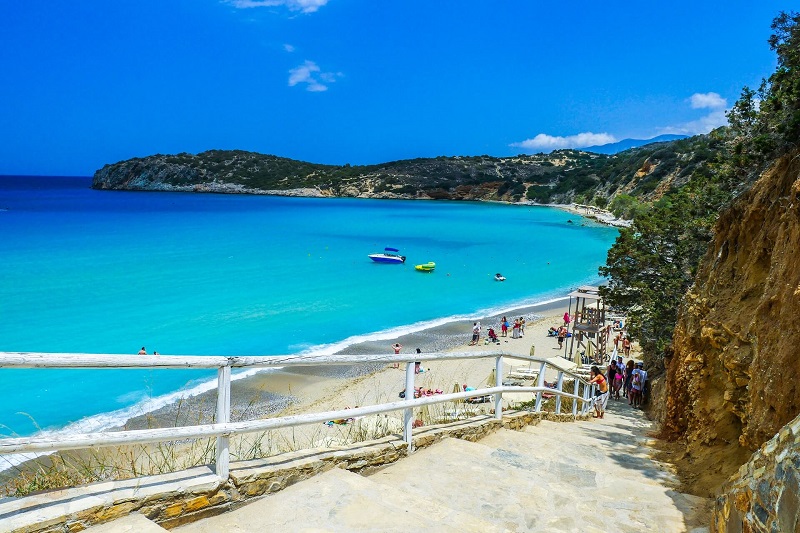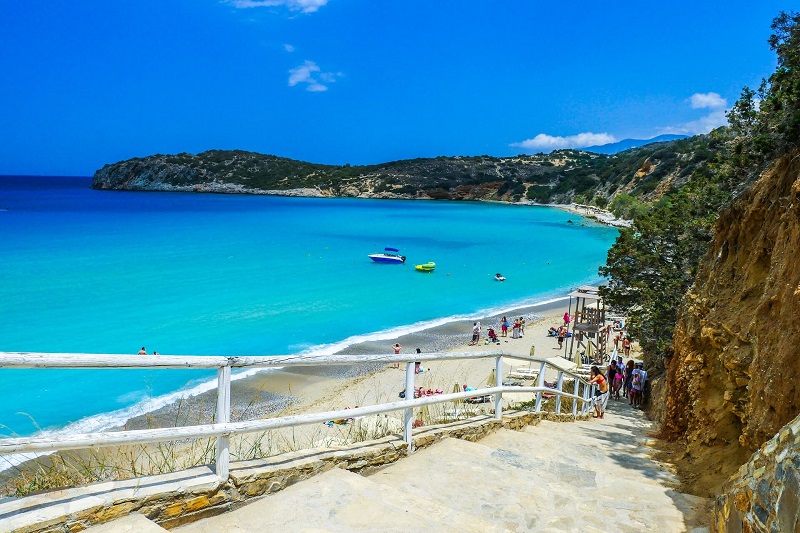 Source: Link
Voulisma is a perfect blue colored water Island that will make you feel like you stepped into heaven. The pristine white sands, sky blue and cobalt waters and the color of the sky form a perfect contrast. This region is perfect for snorkeling, if you have an underwater camera, by all means, take a shot.
Spinalonga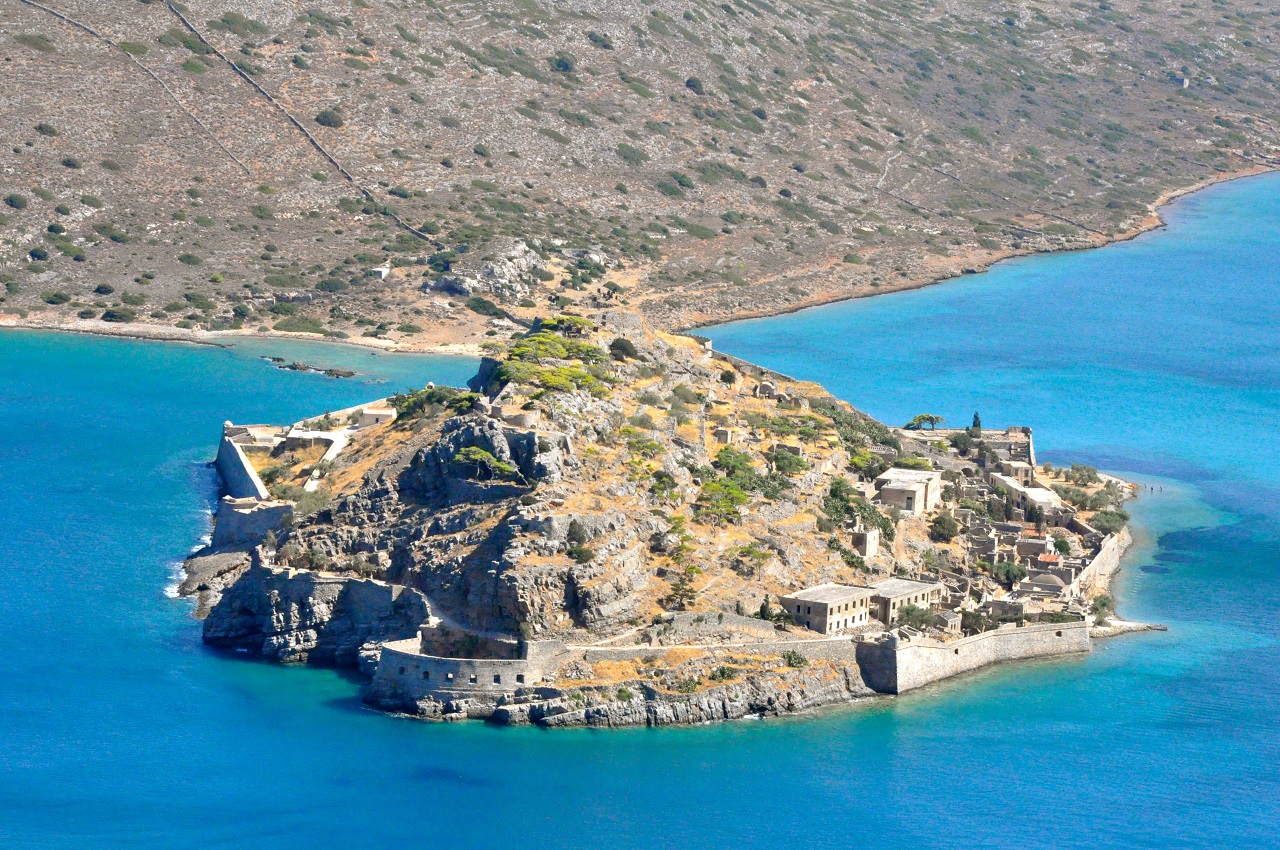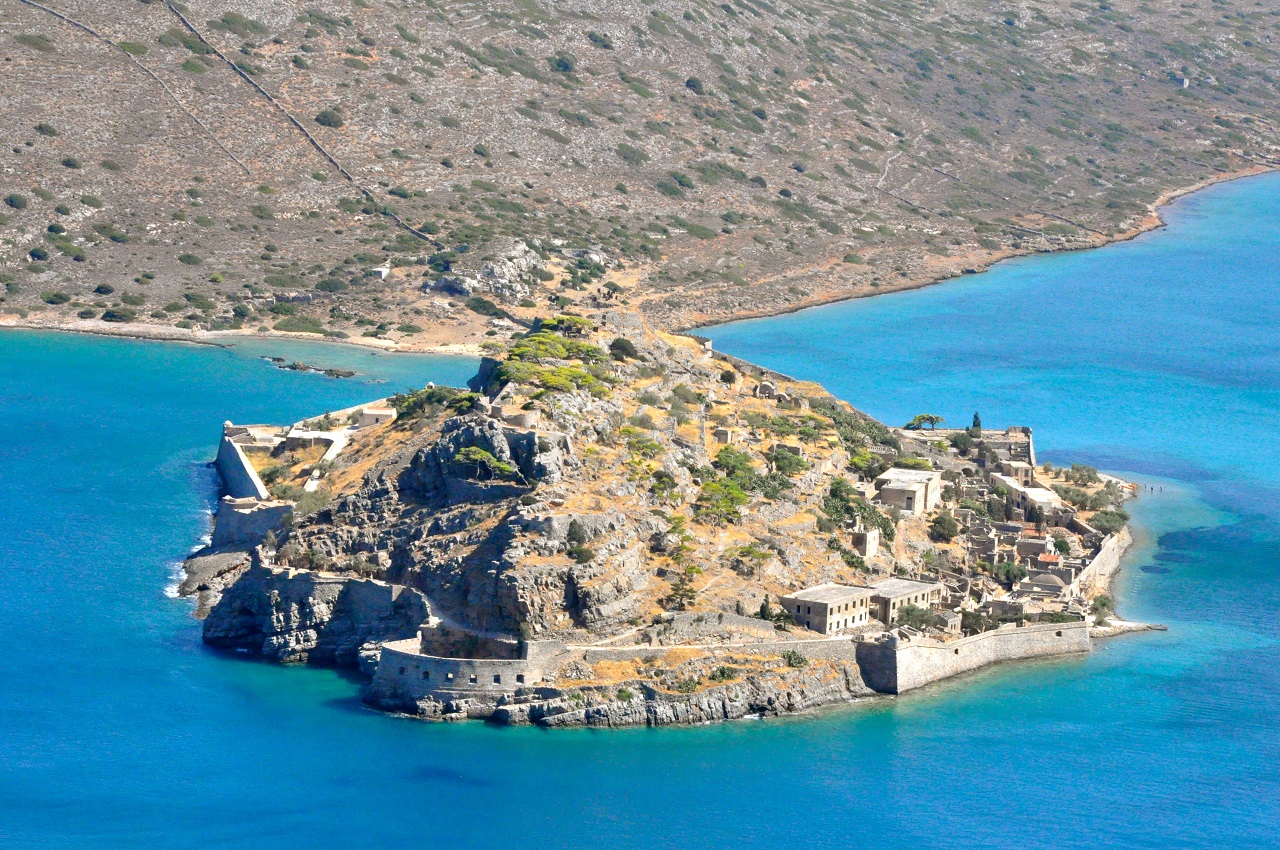 Source: Link
Spinalonga is a magical Island located at Elounda, a district initially known for being a quarantine area for lepers. The clear cobalt blue waters, fortified walls, and breathtaking ruins will captivate you. The island is accessed by land.
Agios Nikolaos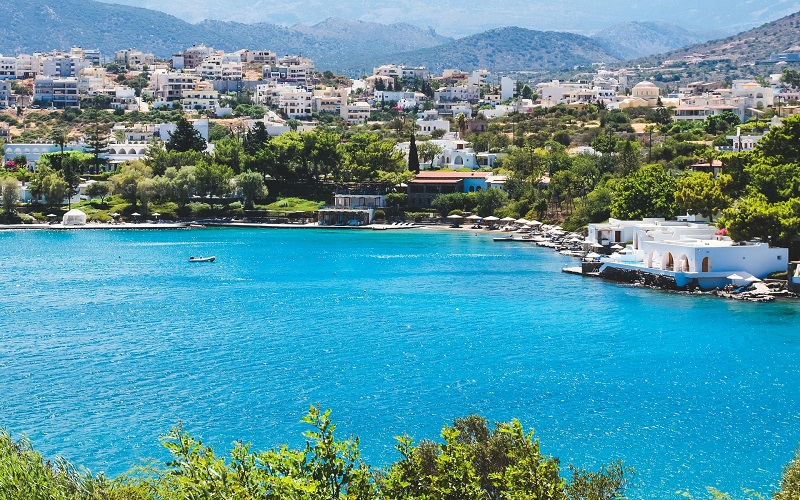 Source: Link
The vibrant town of Agios Nikolaos is a unique waterfront region that is characterized by beautiful buildings and multicolored fishing boats. A distinct lake, Lake Voulismeni which is thought to have no depth connects to the Sea.
Balos Lagoon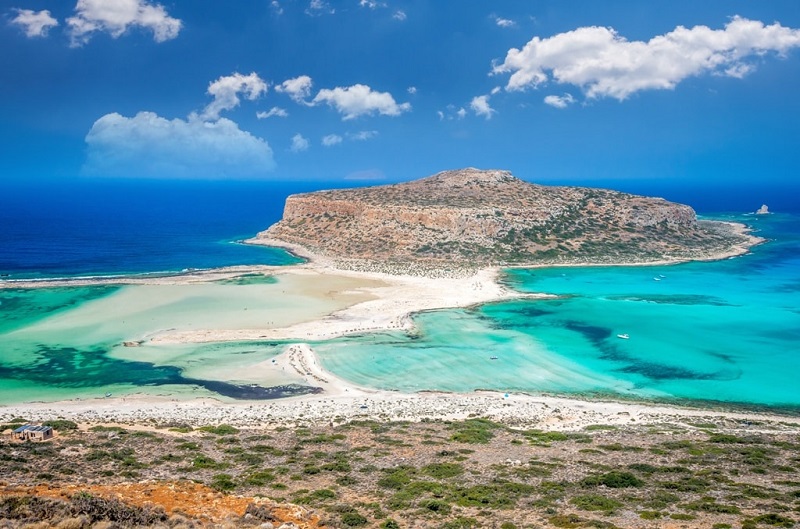 Source: Link
This is the most stunning region in Crete. Balos Lagoon is the postcard of Crete and it has shallow turquoise waters that connect to deep blue seas. The sands are pinkish white and have corals scattered around. It's like a fairy tale.