The Ionian Islands in Greece are a particular group of islands in the west of Greece. They are usually referred to as the 'Haptanese' which literally means 'Seven Islands'. The group of islands comprise of seven main islands and some other smaller ones. The Ionian Islands which include Kefalonia, Lefkada, Zakynthos and Paxos have some of the most beautiful towns in Greece. These are some of them;
Lixouri
Source: Link
Lixouri is the chief town of the Paliki peninsula in Kefalonia. The streets of Lixouri have planned layouts. This town which makes up one of the tetrapolis in Kefalonia holds the title of being second amongst the philharmonic orchestra in Greece. Notable sites in the area include the old city of Pali and the statue of the famous poet; Andreas Laskaratos. There are lots of beautiful restaurants and existing café.
Zakynthos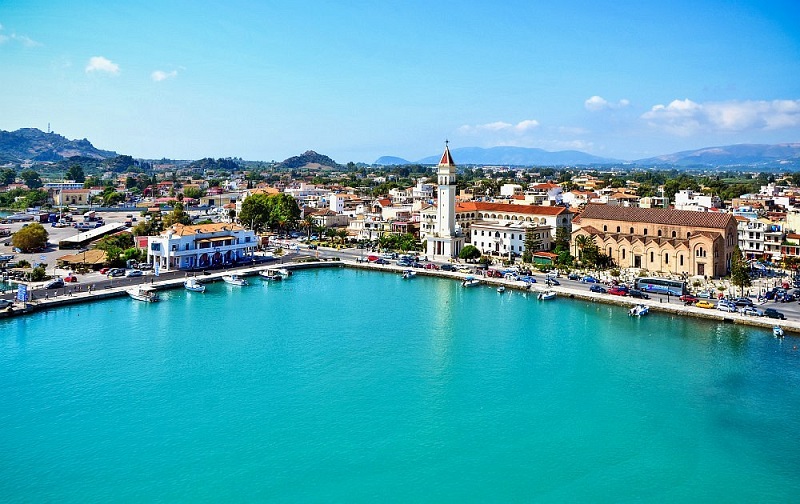 Source: Link
Zakynthos also known as Zanta is a scenic town in Zakynthos Island. It is the principal town of the island. Much of the city was destroyed by an earthquake during the mid-20th century leading to renovations. The fast developing city is rapidly expanding to the island. The town has some famous sites like the San Dionisio church, beautiful square like the D. Solomos. The town has narrow winding streets which lead to small, quiet alleys.
Argostoli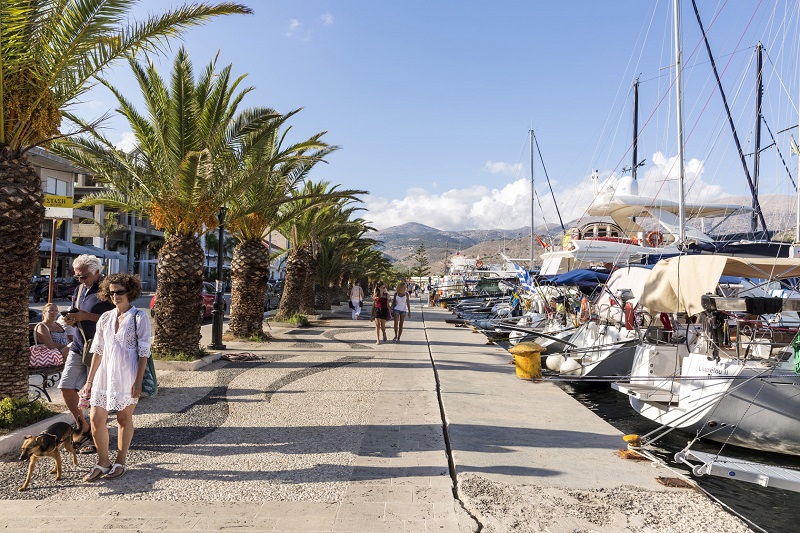 Source: Link
Argostoli is a big town located in Kefalonia, Greece. The city is one of the busiest ports in the country. The city has a gorgeous central square and some breathtaking side attractions like the church of St. Nicholas, the orthodox church of St. Spiridonas and the iconic Clock Tower located in Kambana Square. From the Tower, one can have sweeping views of the entire city. Another place that is frequently thronged with visitors is the Katavothres area. As far as bridges are concerned, the Bosset Bridge is the biggest stone bridge above sea level.
Lefkada
Source: Link
The capital of Lefkas Island, Lefkada is one of the most beautiful towns in the landscape of the Ionian Island. It is the main point of a tourist attraction on the island. One of the most popular tourist destinations is the newly opened Lefkada Marina. The Marina is the drawcard of the town. It is the most modern of its kind in the whole of Greece. The 'Greekiness' of this town cannot be unrivaled. The town is the economic and commercial hub of the country.
Corfu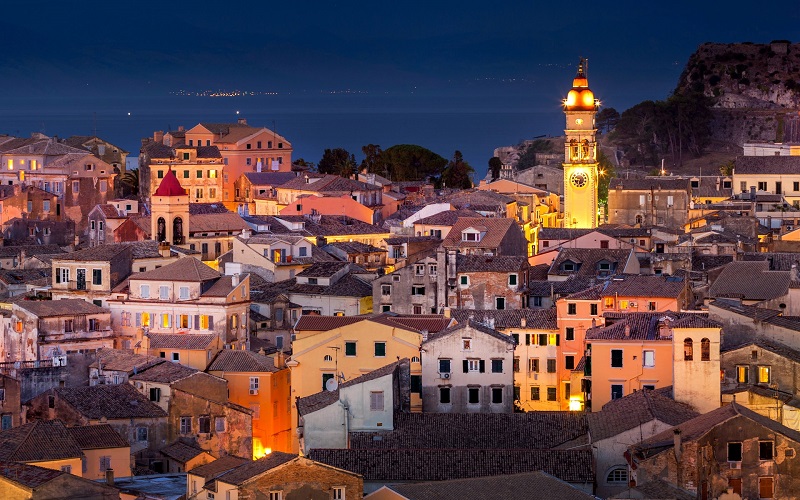 Source: Link
Corfu also known as Kerkyra is the most beautiful of all towns in the Ionian Island. The town is the Capital of the Island of Corfu. It is filled with lovely cobblestone streets, pale colored Venetian buildings, some beautiful ancient fortresses and much more. It is the educational center of Corfu Island. The gorgeous town which sits across the coastline of the sea has just the right amount of sunsets, salty seas, and sandy beaches. Visitors are always welcomed with scents of pressed olives and charming sights of monasteries imbued in bougainvillea. The touristy town is the most visited town of all the Ionian Island Towns.