Santorini is an idyllic island in Greece that does not only welcome holidaymakers or tourists to its beautiful landscape. The charming island also attracts movie directors who do not mind flying all members of the crew to have at least one scene that features the gorgeous slice of paradise.  To many, the only popular movie which features Santorini as its backdrop is 'Lara Croft's Tomb Raider which stars Angelina Jolie. It shouldn't be a surprise to know that more movies have been shot in the island. These are some of them;
Che ne Sara'di No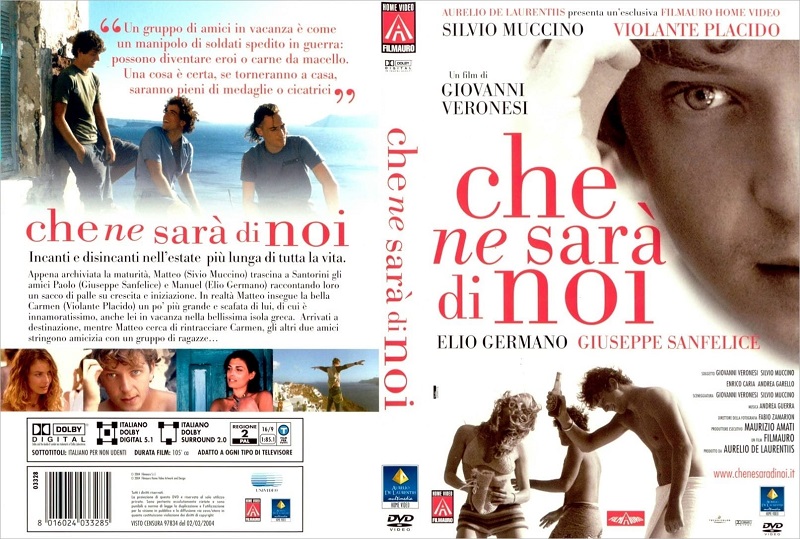 Source: Link
Directed by Giovanni Veronesi and released in 2004 is the Italia movie 'Che ne Sara di No which tells a tale of three young Italian boys who follow a girl across the seas to Santorini. The movie which throws more light on adolescence, the highs and lows that come with it stars Violante Placido and Silvio Muccino.
Sisterhood of the Travelling Pants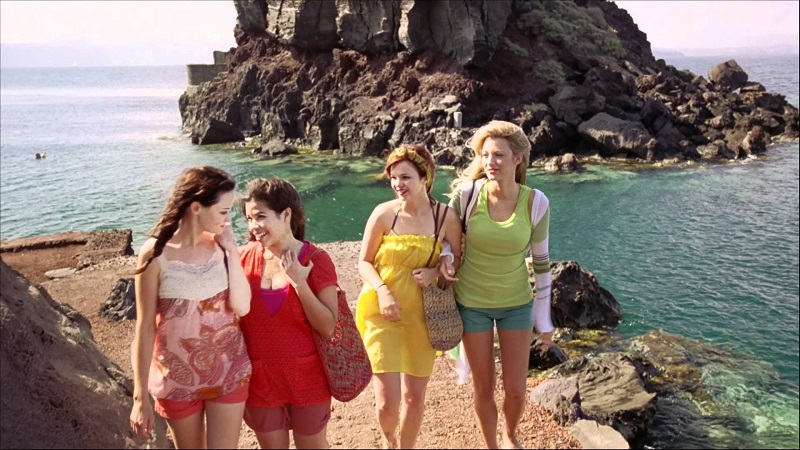 Source: Link
The comedy movie 'Sisterhood of the Travelling Pants' which stars Blake Lively, Alexis Bledel, Amber Tamblyn was released in 2005. The movie and its sequel which was slated for a later release in 2008 tell a sweet story about a pack of friends and a gorgeous pair of jeans that fit them perfectly.
Das Wunder der Liebe
Source: Link
Das Wunder der Liebe stars Siegfried Rauch and Ruth-Maria Kubitschek. It was released in 2007 and was directed by Thomas Jacob. It tells a tale of a beautiful art businesswoman who packed her bags and left Germany after she suffered heartbreak. She headed for Santorini which welcomed her with a better package; a new flame and a new job.
For the First Time
Source: Link
Joyce Bernal directed the movie in 2008. It stars KC Conception and Richard Gutierrez. 'For the First Time' shot in Santorini centers on a prude and a Casanova who fell hopelessly in love. The Filipino stars interpreted the movie very well as they showcased how it feels for two people from different backgrounds to fall in love.
Wanted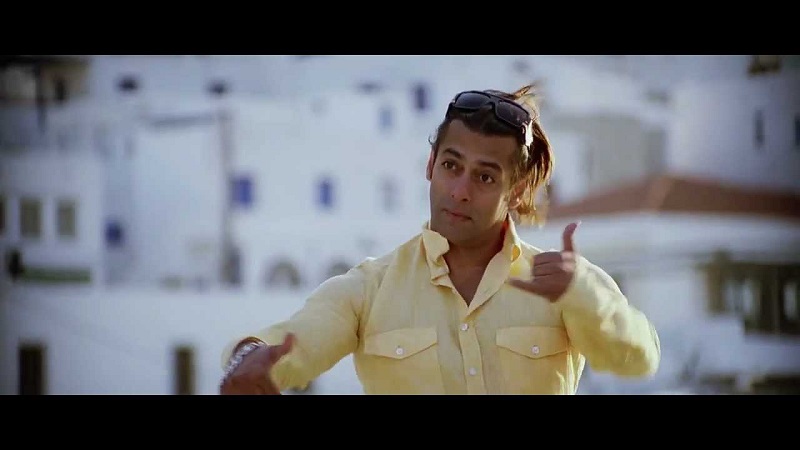 Source: Link
The movie 'Wanted' featured Santorini as its backdrop. It was premiered in 2009 and directed by Prabhudheva. The movie stars A-list Bollywood acts; Aysha Takia and Salman Khan. The crime action thriller was a perfect come-back after Salman Khan's hiatus from the movie scene. The movie centers on a gangster who developed a soft spot for a girl from an average home. The director of the movie went all out by flying the entire cast of the movie to Santorini to film some of the music scenes.
D' Agostino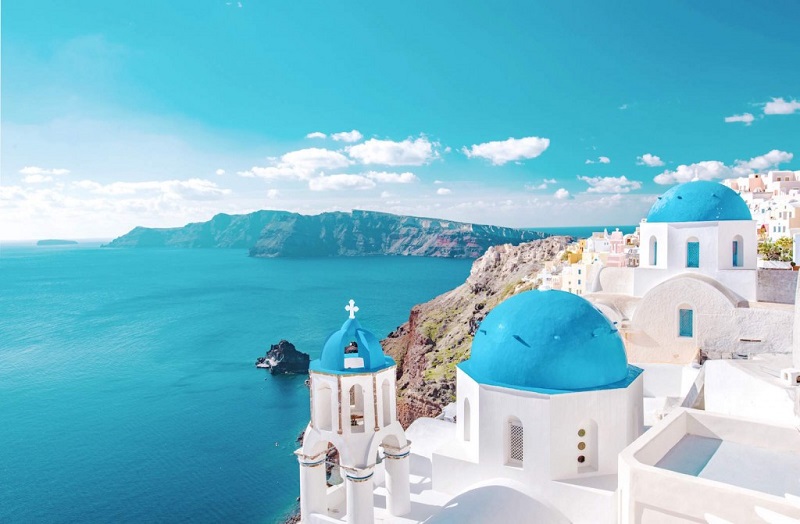 Source: Link
This 2011 released movie 'D'Agostino' is a spooky film was directed by Jorge Ameer who also co-starred in the movie. The flick tells the story of a man who is not very satisfied with his career in London. He jets out to a serene place in Santorini to see the world again, with fresh pairs of eyes. This movie is one of the strangest movies shot on the island.
Engeyum Kadhal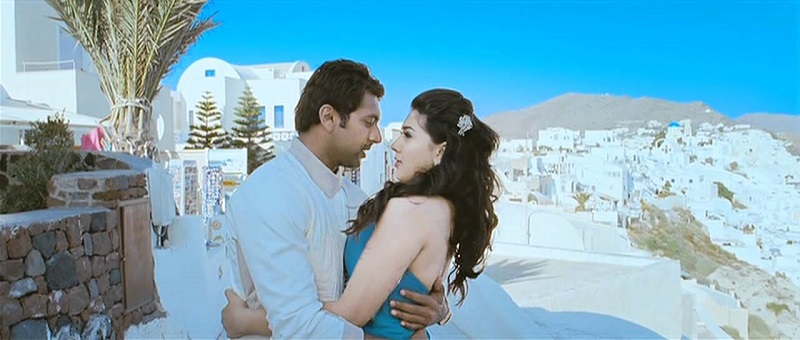 Source: Link
Ddirected by Prabhudheva, 2011 – starring Jayam Ravi and Hansika Motwani. A girl living in France falls in love with an Indian boy at this breezy entertainer, oddly (?) reminiscent of Billy Wilder's 1957 film titled "Love in the Afternoon" and starring Audrey Hepburn and Gary Cooper. Still, it gave the filmmaker's the opportunity to film some beautiful sequences on top of an active volcano. Not bad at all!
Santorini Blue
Source: Link
Directed by Matthew D. Panepinto, 2013 – starring Deidre Lorenz and Richard Belzer. Can love be rekindled? This TV movie follows the starring couple on an international journey of discovery from New York to Santorini, but in truth seems only to be the excuse for the entire cast of "Law & Order: Special Victims Unit" to participate in a film together!