Greece is a land rich in culture, adventure, and tradition. They have incredible food, beautiful locations, historical sites, festivals, and other things you can consider to be rich in culture. For those who want to visit the best islands with the most interesting culture, here are five you should consider.
Santorini
Source: Link
Home to 13,600 citizens, Santorini is a place of peace, love, and romance. You have whitewashed houses with blue domes, clean and sandy beach, and a long list of historical sites. Santorini has the archeological museum of Thera with treasures dating back Neolithic era. Santorini incredible cuisine, including Brantada, a fish dish. Wine is available for people who want to taste local wine made from a local grape called Assyrtiko. You can also participate in festivals like the Ifestia Festival or Santorini Jazz Festival.
Mykonos
Source: Link
Serene sandy beach, sacred sites, and ancient ruins make Mykonos one of the best places for adventurers. Mykonos also has a bustling nightlife, romantic setting, and quality bars and restaurants serving authentic Greek meals. You can visit Little Venice, one of the most charming areas in the island, or see The Monastery of Paleokastro, which is a woman's monastery dating back the 18th century. You can also take part in some of their most popular festivals including the Mykonos summer festival and Harvest festival.
Samos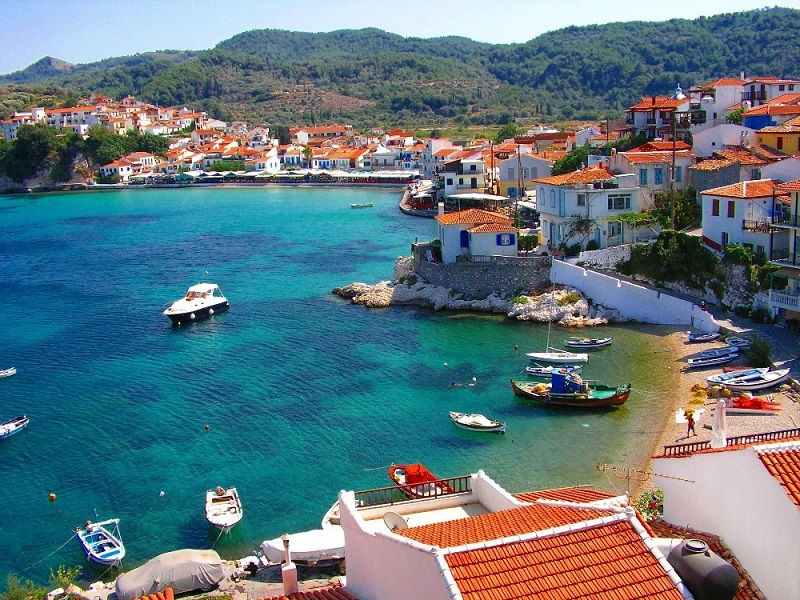 Source: Link
Lying in the Aegean Sea is Samos, known as the birthplace of mathematician Pythagoras and philosopher Epicurus. Samos is also famous for being the place where sweet Muscat wine is prepared. Food on the island is specially prepared, with people trying out their meatballs, Mpourekia, moussaka, and stuffed tomatoes. You can also eat their Cretan Salas Dakos (perfect) and Pnaka salad. There are quality clubs, bars, restaurants, and cafes, everything ready to serve you the best of what their age-long culture has to offer.
Naxos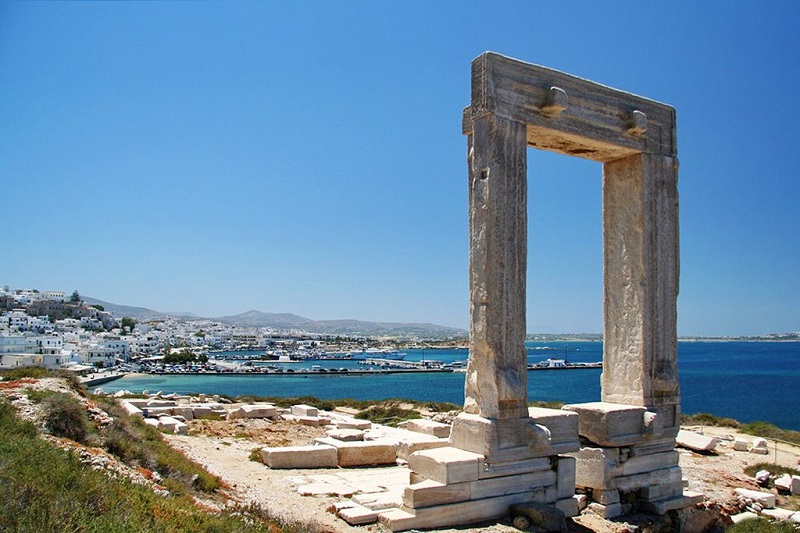 Source: Link
Looking for a place with plenty of cultures and relaxation opportunity, Naxos should be your right pick. Naxos has plenty of cultural and festivals events you'd love to take part in. There is the Ag­ios Thalaleos which is celebrated in Agios Thalaleos village and the feast day of the Holy Virgin's no­vena, which takes place in Tripodes village. You can also attend some cultural events including the Axia Music Festival, Rakee Distillery festival, and the Bazeos Festival, which has been taking place for more than 20 years now. Naxos also has great food like the crispy Greek salad with white Mizithra cheese or the deep-fried fingers of potato.
Milos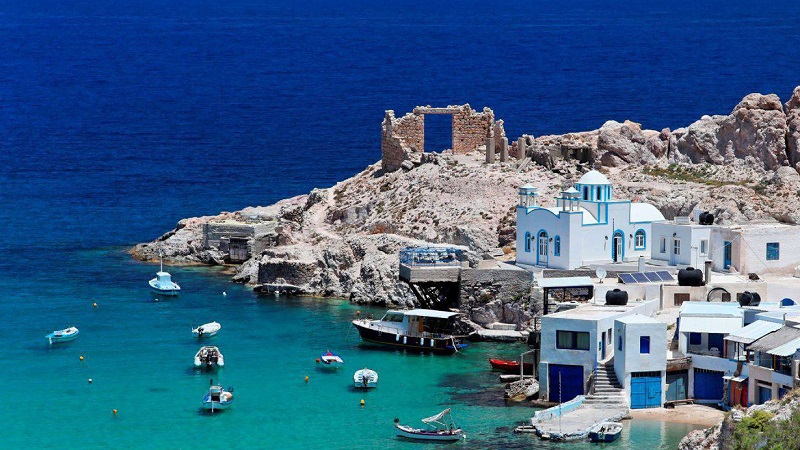 Source: Link
The volcanic Greek island in the North Sea of Crete is everything you wish for. There are many places for you to visit like the Volcanic Eroded Rocks Of Sarakiniko and the Catacombs Of Tripiti Village. The Venus Of Milos Site and the Ancient Theatre, an area dating back 120 BC is one the most important attractions in the island. Milos also celebrates a number of religious and cultural festival festivals you can take part. Feast of the Dormition of the Virgin is celebrated on 15th of August, while on the first week of July is the Festival of Milos, which is the most important event in the island.