You really don't have to wait for a fat bank account before going on a vacation. Enjoy beautiful moments, exploring the natural surroundings of the Greek islands at budget-friendly prices. Check out some of the best Greek Islands to visit based on budget.
Kythnos Island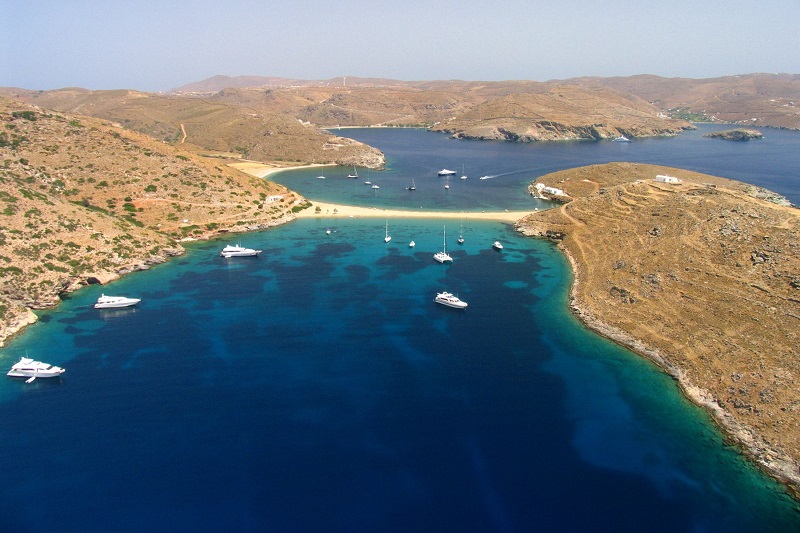 Source: Link
Kythnos is a quiet and gorgeous island in the Cyclades region where you can truly spend a relaxing vacation. With over 70 beaches, visitors have various choices to make, according to their taste and budget. The island has a plethora of small villages built in Cycladic style. Lovely squares lined with tavernas, cafes, cobblestoned streets, are some of the many features of Kythnos. For the adventure lovers, go hiking along the sinuous trail networks. You can get to Kythnos Island by taking a ferry from Piraeus which is about 3 hours and 10 minutes journey. Worried about where to stay? Kythnos Bay Hotel, Foinikas Studios are the best budget-friendly options.
Ikaria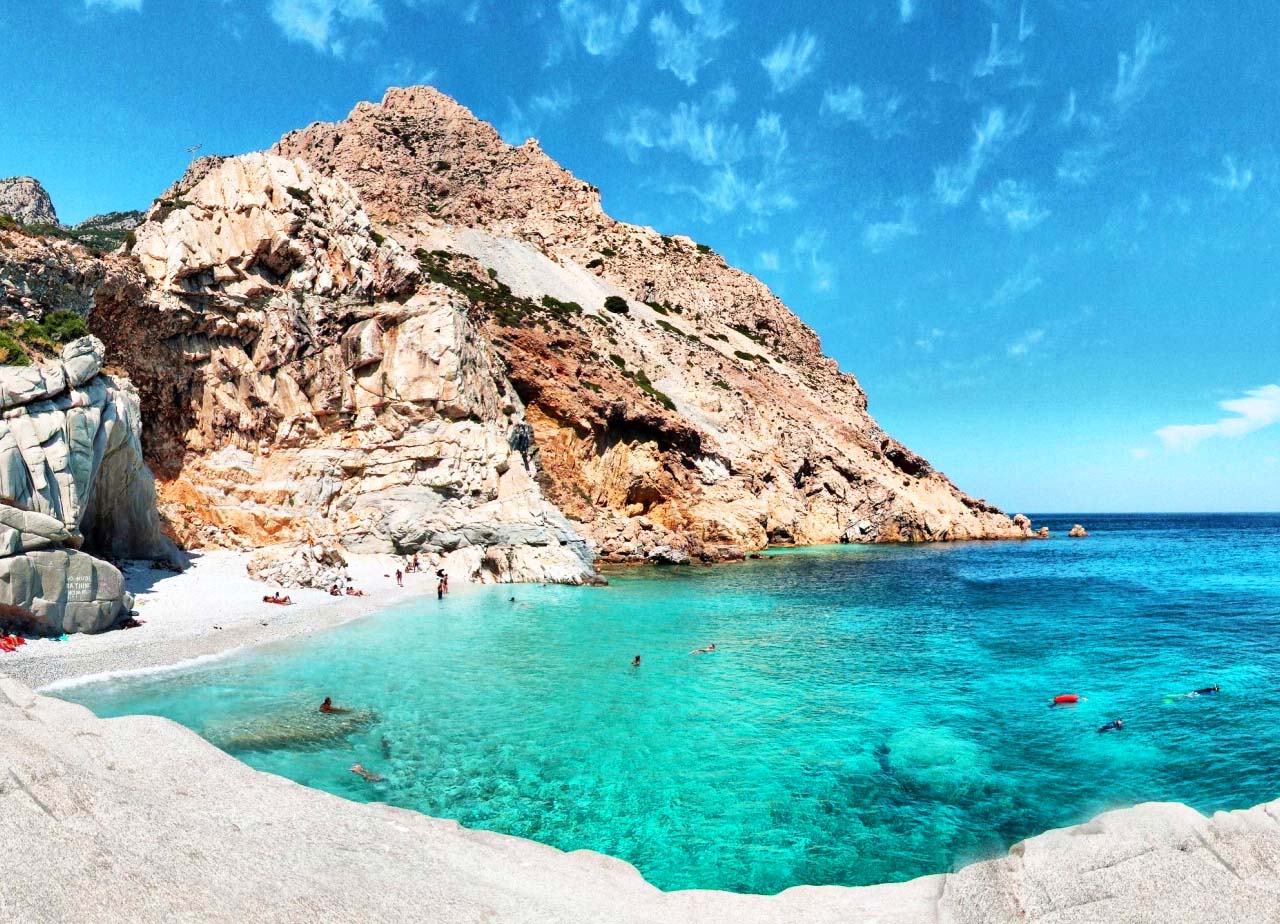 Source: Link
Tagged the "paradise of longevity" Ikaria is known as one of the most idyllic and quiet islands in Greece. Home to probably the friendliest and most free-spirited people on the planet, most of the island's populations live up to 90 years without any major age-related conditions. It is quite an experience visiting this island, participating in the traditional festivals and celebrations of the locals. Unwind at any of Ikaria's beaches, sip a cup of coffee with family and friends or explore the island alone. Getting to Ikaria from Piraeus by a ferry takes about 11 hours.
Hydra Island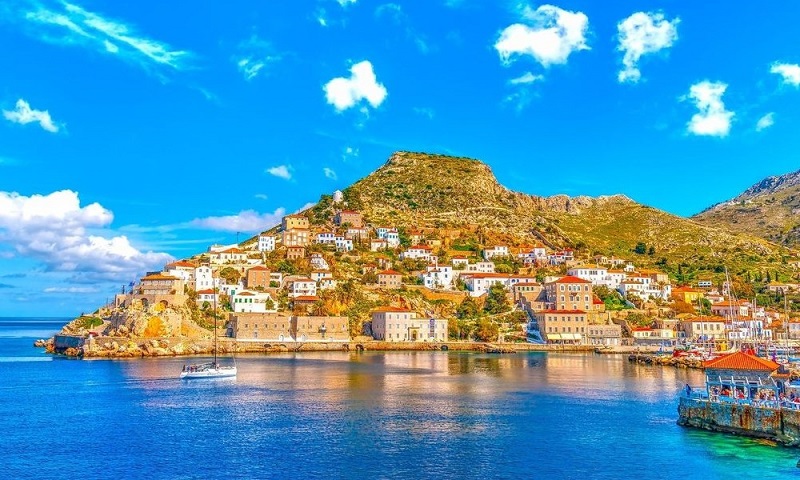 Source: Link
Hydra is a favorite place among locals and visitors. The soothing atmosphere and vehicle-free rule of the island make for an ideal laid-back getaway. The ban of cars on the island is an advantage for many travelers as they get to save some money in the long run, while exploring the region by foot. Another interesting feature of Hydra is its series of hikes that links the main town to several beautiful beaches of the island. From Piraeus, a trip to Hydra Island will take about an hour and thirty minutes with the use of the ferry. Areti Guesthouse and Achilleas Pension are good choices of accommodation on a budget.
Lefkada
Source: Link
One of the best cheap budget island destinations in Greece, Lefkada is linked to the mainland region. Endowed with gorgeous beaches, incredible natural beauty, and lush greenery, Lefkada is an island with many interesting facets. The local cuisines are enough to keep you longer on the island. The laidback nature of Lefkada makes it an ideal subdued region. Get a bus from Athens-Kifissos bus station to Lefkada which is a 5-hour and 15 minutes trip.
Agistri Island
Source: Link
Located at a close distance from Athens, this beautiful paradise is an affordable vacation option. An idyllic region away from Greece's capital, Agistri is a great choice for people looking for an escape on a budget. Surrounded by pine forests, the island has pebbled beaches, turquoise waters, various tavernas, cafes, and bars. Apostolou Studios and hotel Agistri are the popular budget-friendly hotels on the island.