Greece is a blessed country, no doubt about that. It has hundreds of islands, beautiful works of nature, and the best cities for a weekend getaway. Waterfalls are another aspect of Greece you can't just ignore. You can find them in various shapes and sizes but these are the most beautiful ones of them all.
Polylimnio Waterfalls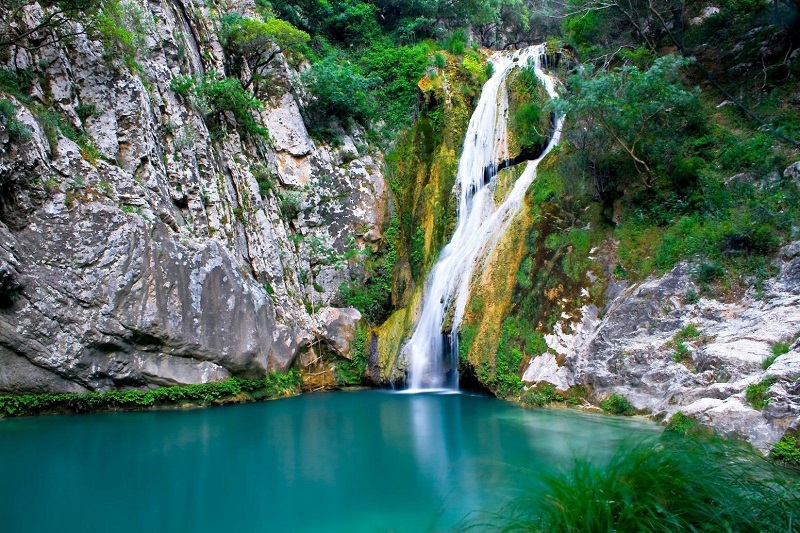 Source: Link
Located near Messenia woods, Polylimnio Waterfalls offer visitors so much because of the beauty, functionality, and natural blend. Within the area, you can find at least 15 fresh lakes, although you have to trek through woods to reach the waterfall. You can visit with a camp tour or go alone if you like. Polylimnio Waterfalls has cold water, making it the perfect place for you to relax on a sunny day and enjoy the medicinal effects.
Nedas Waterfall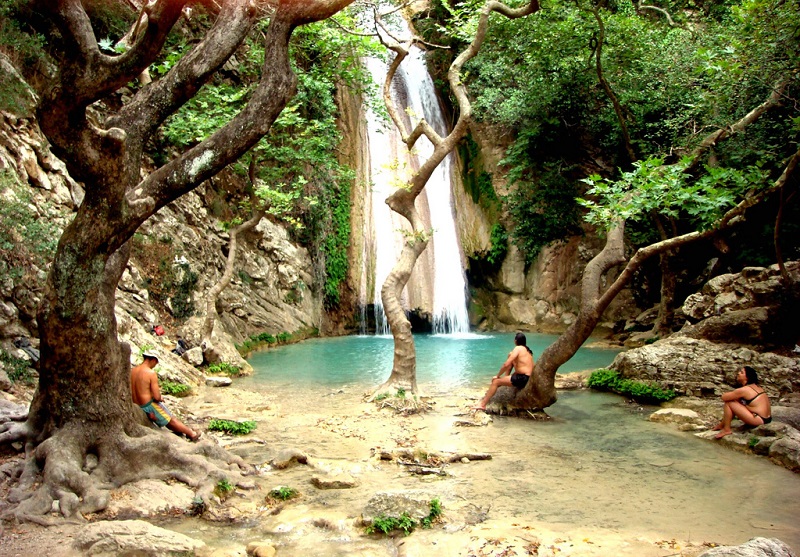 Source: Link
Connected with Greek mythology, Nedas Waterfall is famous for being of feminine gender. Visitors coming here have so much they can do, depending on their desire. You can walk around the water of stay under the tree and enjoy the cool breeze. Close to the place is huge vegetation of plane-trees and oak trees. If you're looking for a waterfall with cool and romantic feelings and experience, this is the perfect place for you. You can also bring the kids along with you as the place is children friendly where they can swim around the water.
Edessa waterfalls, Edessa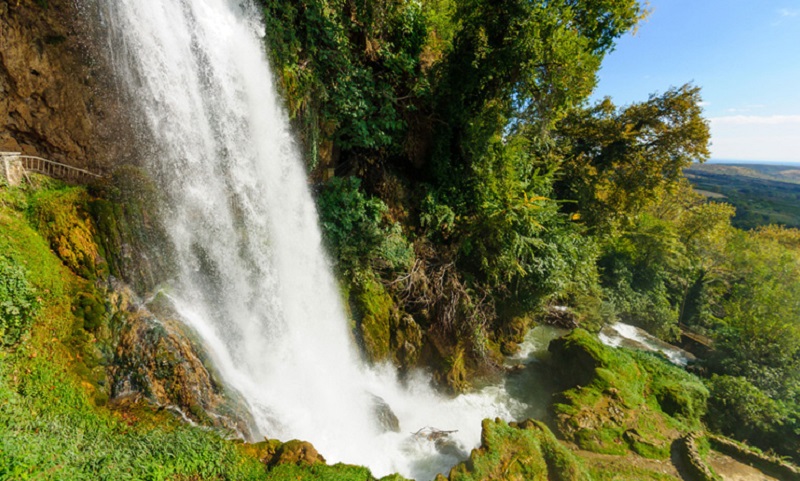 Source: Link
Greeks don't ever joke with the Edessa waterfalls because of the beauty and interesting picture it presents. From the top of the hill, the waterfalls down 70m down into the Edessaios River, ensuring that visitors and locals get the best of fun and excitement. As you walk inside you'll see a cave where you can experience the waterfall without getting wet. Another cool aspect of the Edessa waterfall is the creation of a double waterfall as Lamda when it hits the cobblestone.
Potami Waterfalls
Source: Link
Almost everywhere you go in Greece there is some classic and yet beautiful piece of nature that dazzles you. Potami Waterfalls, located in Samos, is one of those locations that will take your breath away. Visitors coming to this place never hesitate to drain themselves in the water and immerse in the beauty of nature. It's an amazing opportunity to walk in the beauty of nature, climb the rock, and enjoy clean air without any problems. However, you need to be careful when walking along because the rock is slippery, most especially if you have kids and elderly people with you.
Seven Springs Waterfall
Source: Link
Since the time of the Decian, this place has been considered as sacred. Seven Springs gets its source from the from the underground stream located about 1300 ft. Due to its uniqueness, it attracts many tourists every year you come here to have a nice time. If the heat of the day is affecting you, this is the best place for you to cool off. Seven Springs waterfalls have a tavern around where they serve delicious burgers. You'll also have a great time taking cool photographs and having the fun of your life.