Greece is known for its beautiful landscape, azure blue waters, and picturesque scenery. It is one of the best places you should consider if you are going camping. These are the best campsites in Greece.
Santa Maria Surfing Beach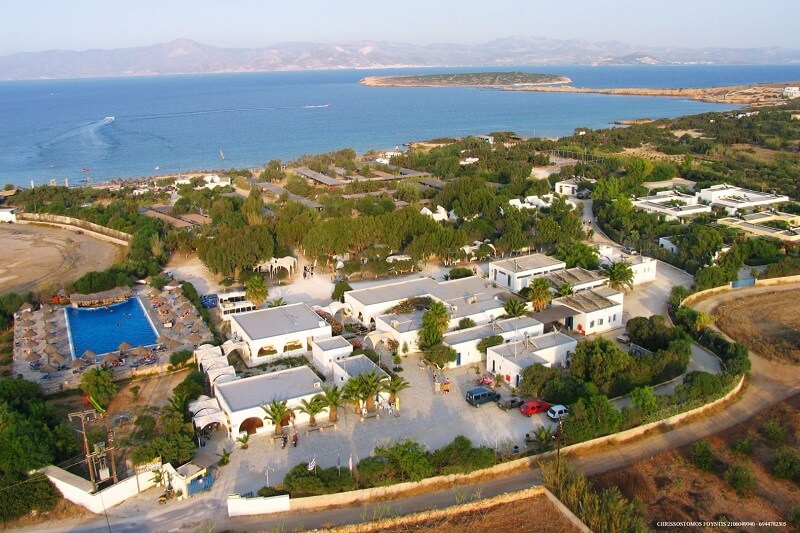 Source: Link
Santa Maria Surfing Beach is located in Paros. This beach has beautiful golden sands and facilities that are perfect for sports carried out in the sea. The camping resort has gorgeous beach huts, bungalows, a small market, a bar and a restaurant.
Mithimna Camp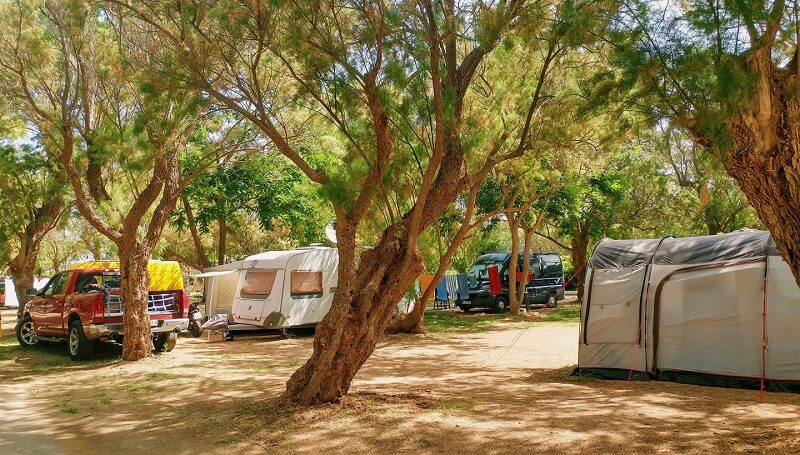 Source: Link
Mithimna Camp is at Kissamos of Crete. This camp is loved by many because of the stunning landscape and delicious meals. You will be fortunate to visit this campsite because visitors get access to everything in the camp. These include; facilities for washing, cooking, a small market, a traditional Cretan restaurant and a busy bar. There are cabins made of wood that are available for hire.
Camping Leros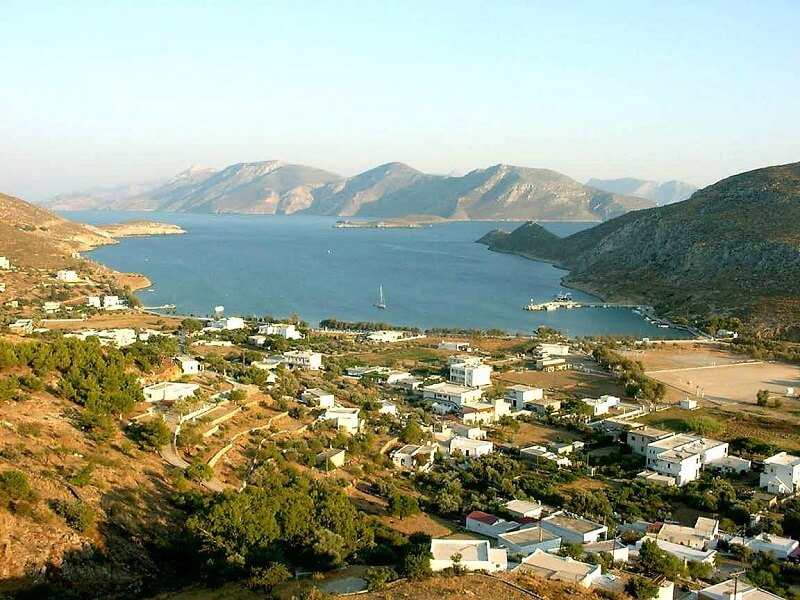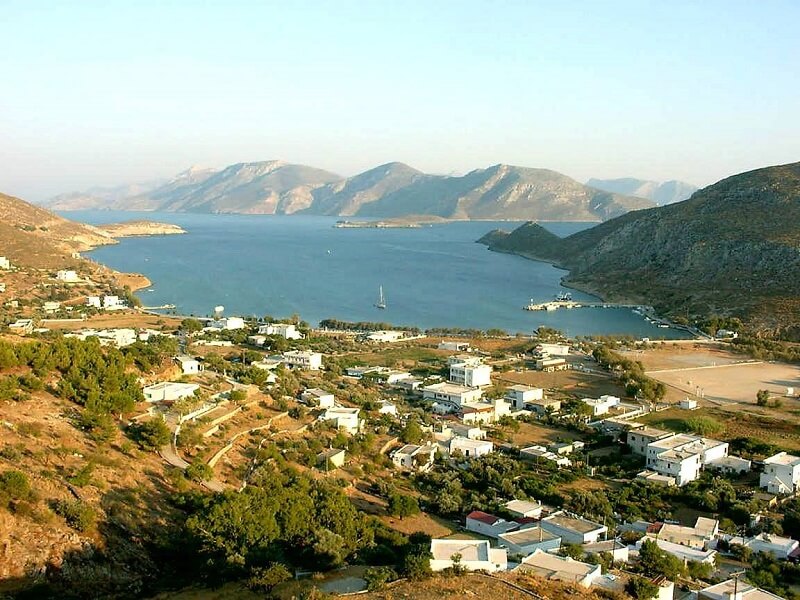 Source: Link
Camping Leros is a campsite located in Leros, a Dodecanese Island. This campsite is located in an olive grove that has been in existence for over four centuries. There is a diving club at this campsite where visitors can engage in a week-long scuba diving class. If you like snorkeling, you'll love this one.
Akti Oneirou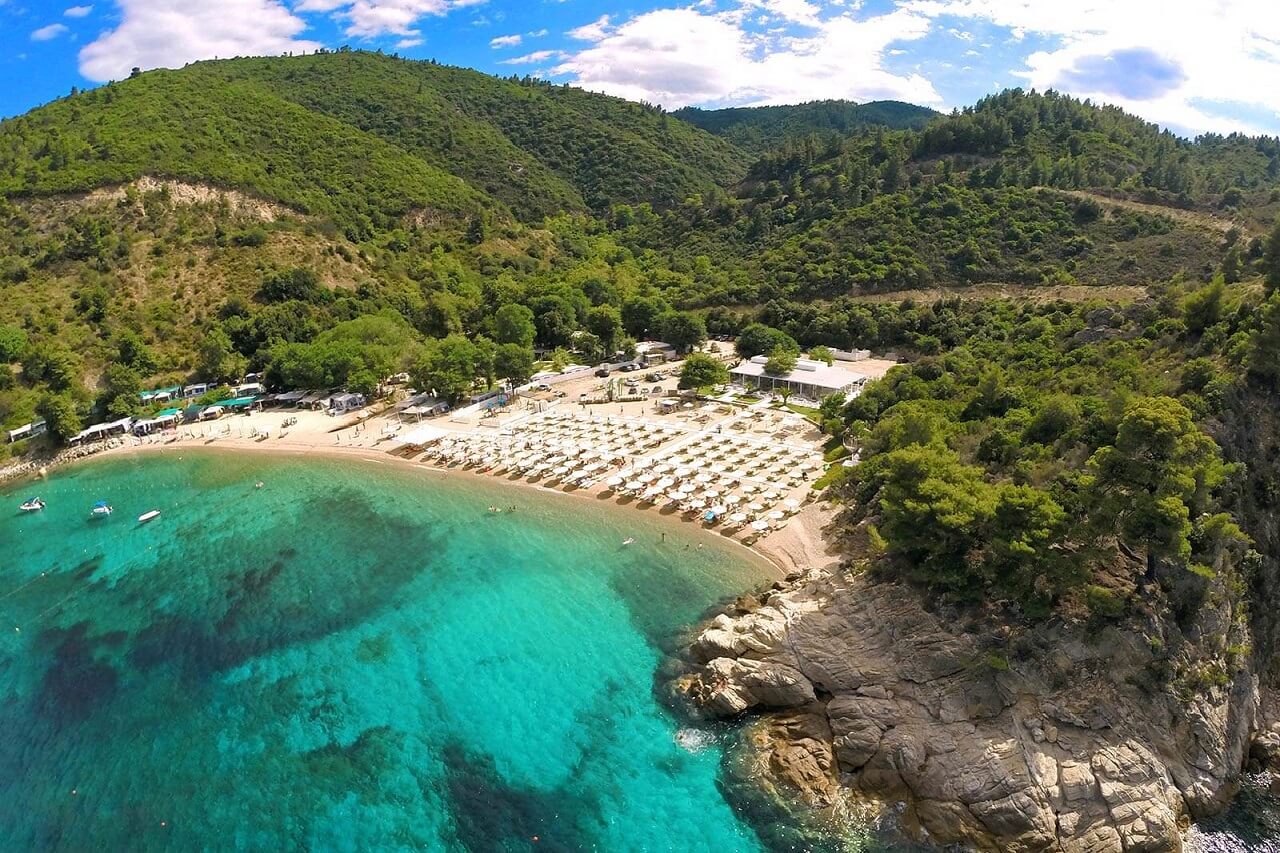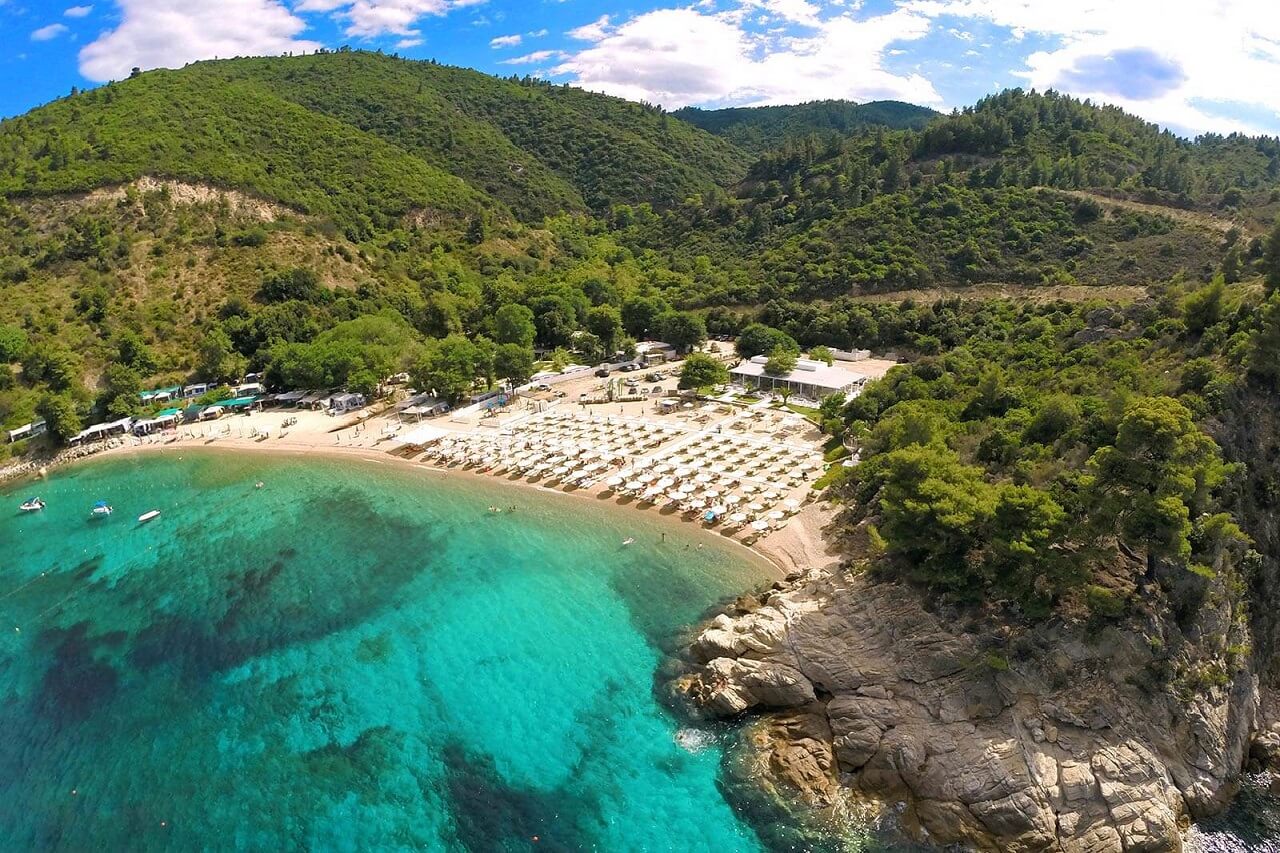 Source: Link
Akti Oneirou is located at the Sithonia peninsula in Halkidiki, and it has numerous wooden huts, bungalows, and tents for hire. The camp has facilities like a restaurant and a bar that will ensure you have a memorable time all through your stay.
Lichnos Camping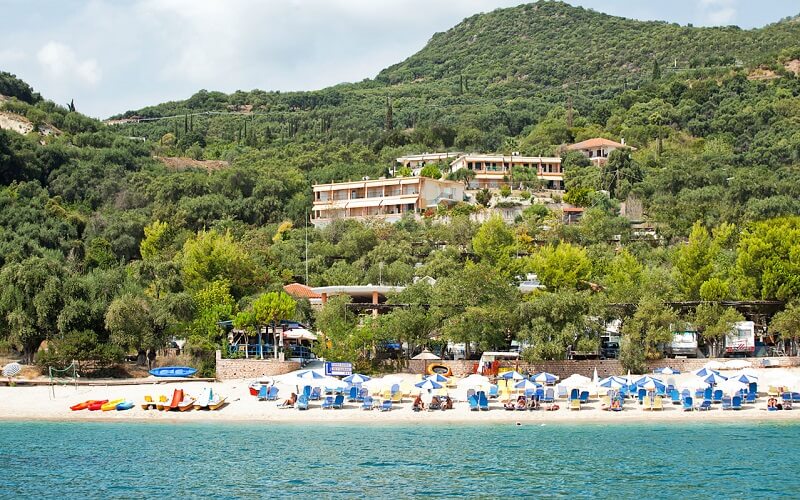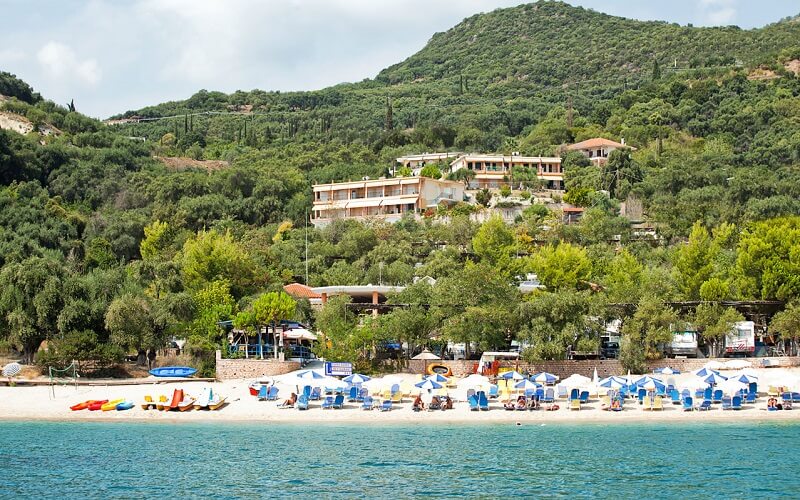 Source: Link
Lichnos Camping is located close to the Lichnos Beach, Parga. It has different apartment buildings and a safe area that is used as a camping ground. There are over 100 spaces for campers to erect their tents or caravans. There is also a free space to park cars.
Gythion Bay Camping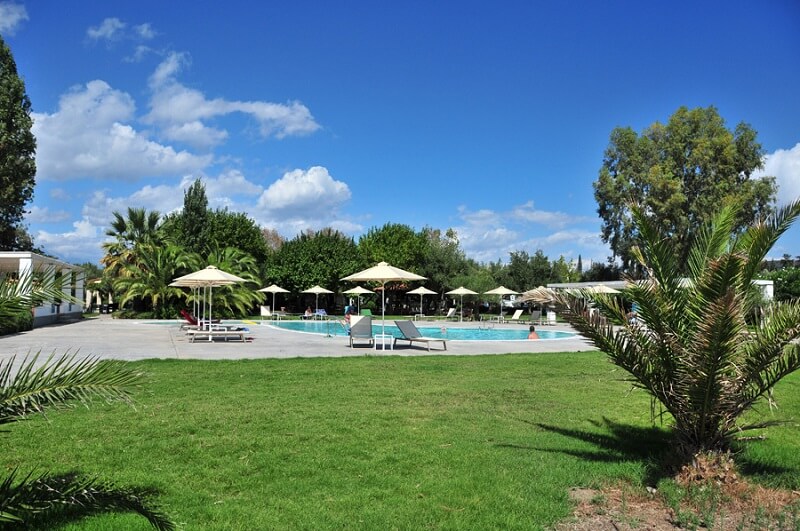 Source: Link
Gythion Bay Camping is a campsite near Gythion in Peloponnese. The campsite is located very close to the beach and there are so many tents and caravans for visitors to hire. The Camping ground has a mini-market, a restaurant, and a beach bar. If you ever visit Peloponnese, try a make a stop at this excellent campsite.
Coralli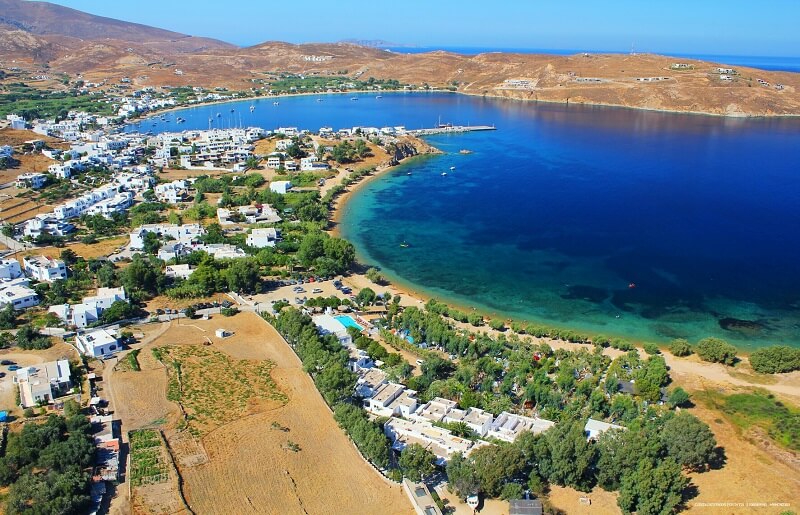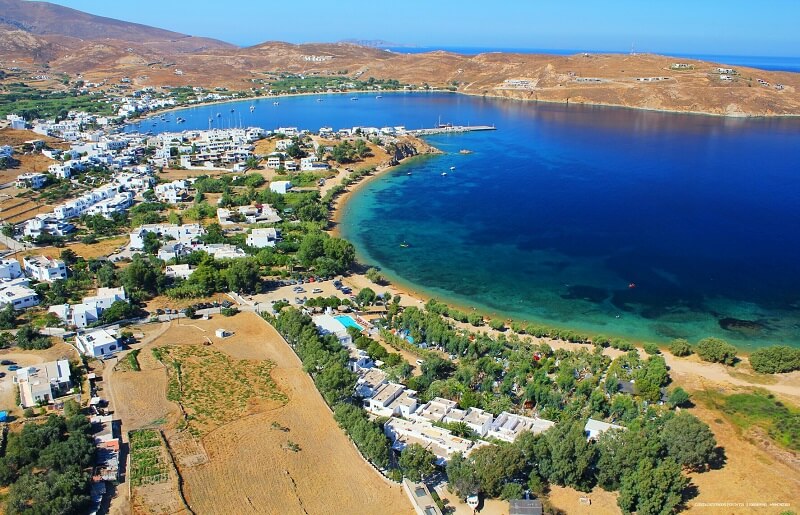 Source: Link
Coralli is located in a Cyclades Island, Serifos. Coralli campsite is an exquisite site that offers visitors high-end facilities like an upscale restaurant, a stunning café, and a mini-market. Different equipment is placed on rent if you cannot bring yours along. There is a private bungalow with all the necessities you will need.
Club Agia Anna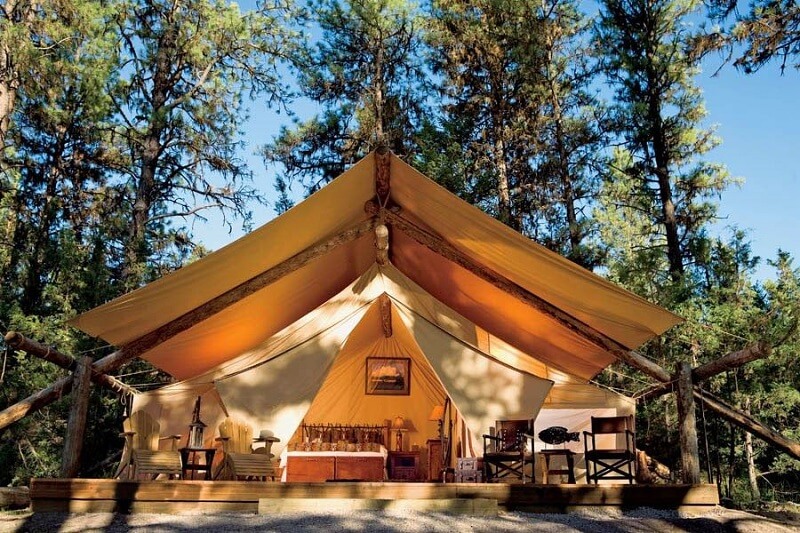 Source: Link
Club Agia Anna is located very close to Agia Anna village on an island called Evia. Families on tour love this campsite because it is family friendly. There are lots of kid-friendly activities and programs that will keep your kids engaged while you relax. There are swimming pools, basketball and volleyball courts on this camping ground and more.
Surf Club, Keros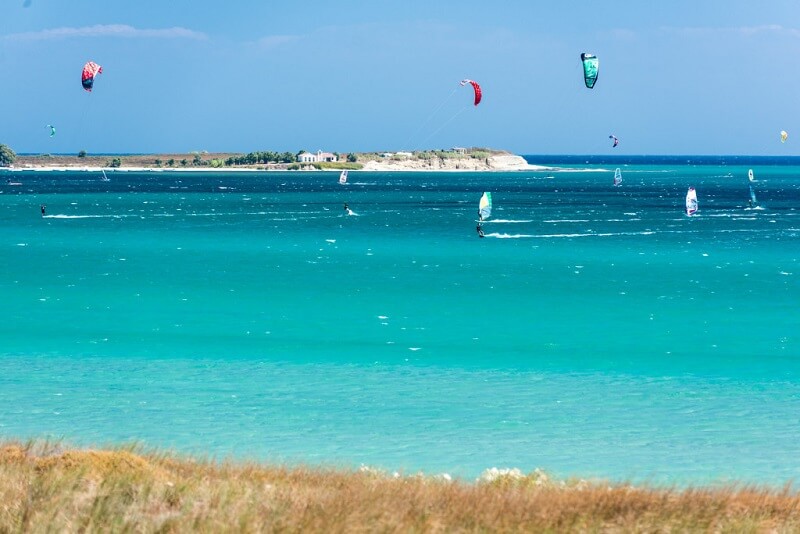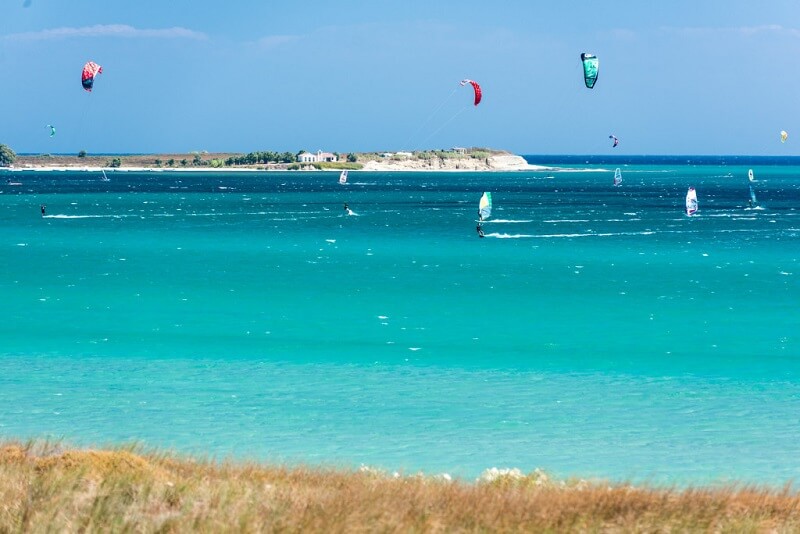 Source: Link
Surf club Keros is located on an Aegean Island, Lemnos.  The top-notch surfing resort has all the facilities that define a bespoke campsite. There are safari tents, classy studio apartments with AC and some equipment that you can hire if you forget yours.
Simos Camping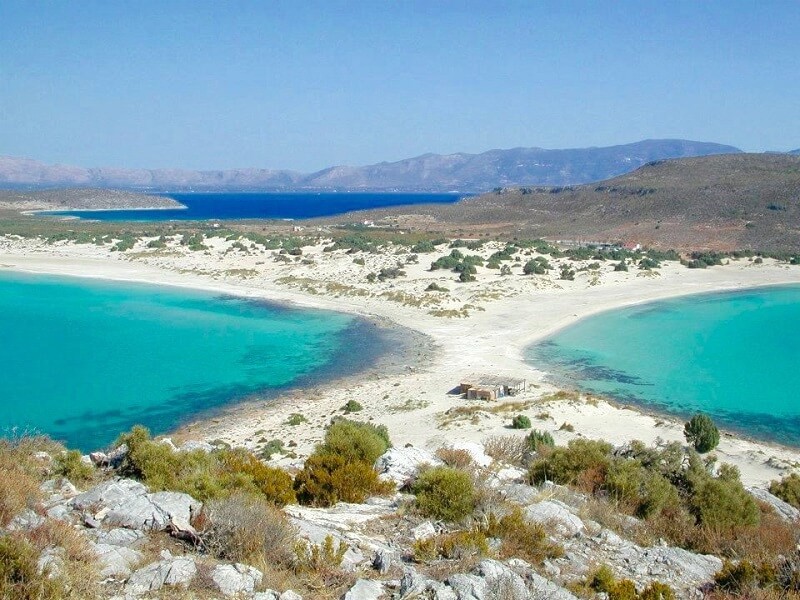 Source: Link
Simos camping is located at Elafonisos in Peloponnese and it offers a variety of quality facilities like wooden huts, tents, a restaurant, a beach bar, free internet services and you can even hire a bike to ride around while you explore the beauty of the nearby beaches and turquoise seas.