Greece is a country with about 16,000 kilometers of coastline. When it comes to water sports, Greece ranks highest as a choice destination. These are the best spots for diving and snorkeling in Greece.
Schinaria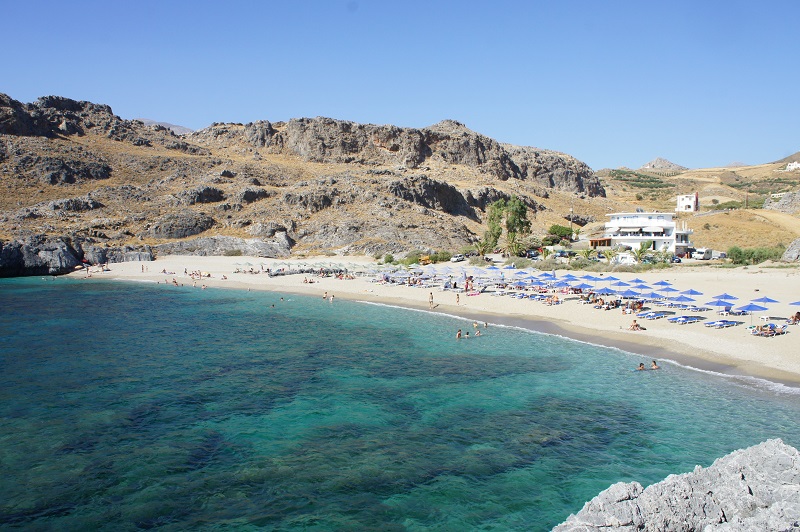 Source: Link
Schinaria in Crete is an ideal diving hotspot. If you love marine life and want to take a deep plunge, head to this town. It is the home of marine animals like Blackfish and Morays. The transparent waters make it perfect for scuba diving.
Paleokastritsa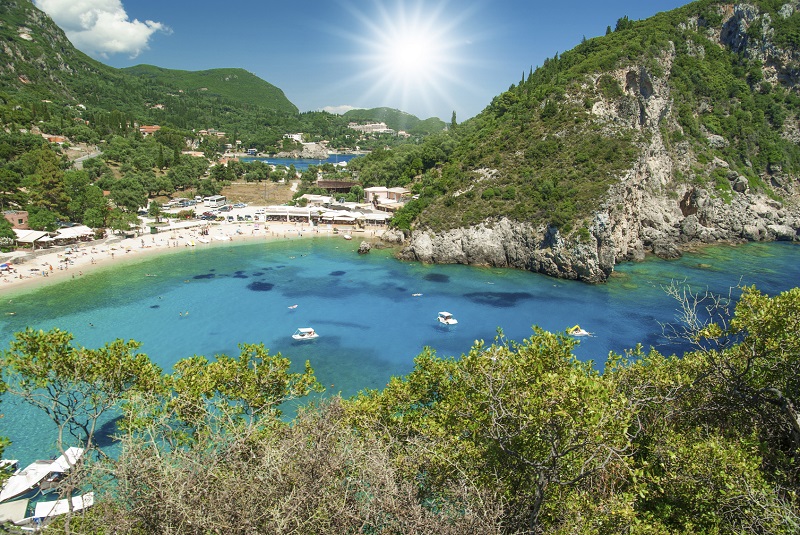 Source: Link
Paleokastritsa is located at Corfu and it is a renowned diving destination. The beaches have exotic, turquoise colored waters. The reefs and rocks serve as the perfect playground in the belly of the sea. The best place to go diving in Paleokastritsa is the Kolovri Beach. The reefs at this beach are about 131ft deep. There is also an archway under the water.
Nea Kameni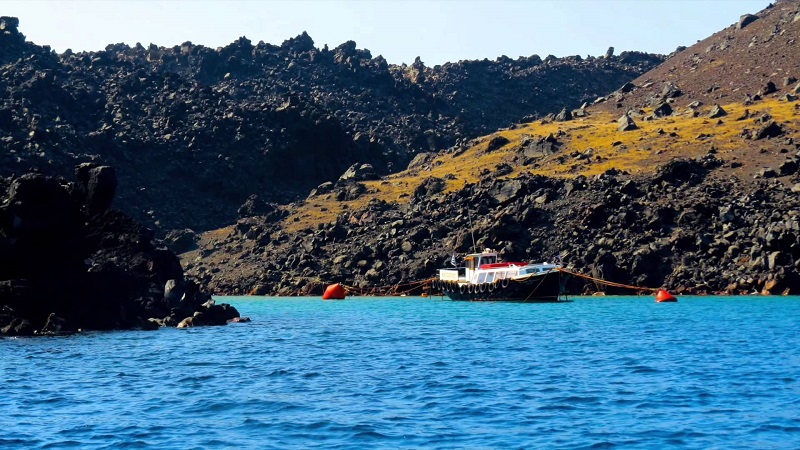 Source: Link
Nea Kameni is located in Santorini, and volcanic eruption originally formed it. Nea Kameni is one of the best sites for scuba diving in Greece. The Santa Maria wreck which lies 59ft under the water is a favorite spot for divers. Divers who are not very into wreck diving break away from the wreckage to explore lava formations under the sea and caves.
Mirmigi Reef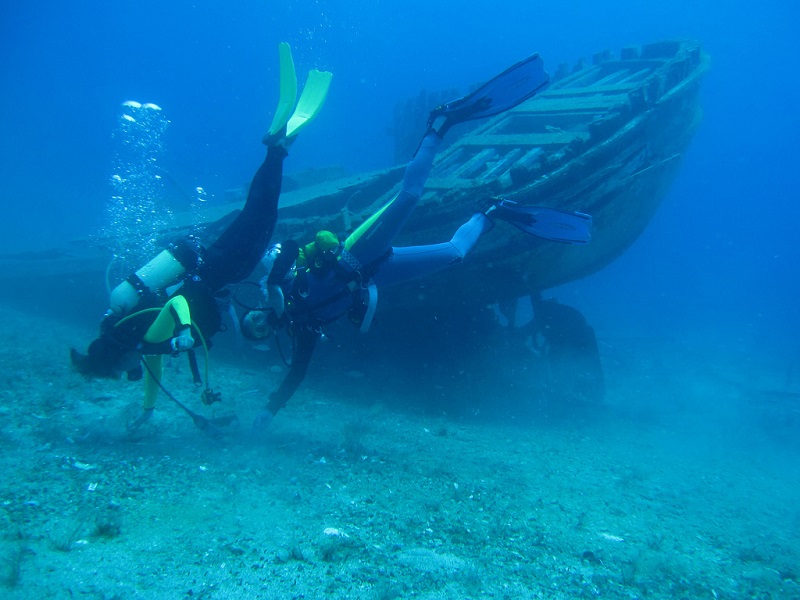 Source: Link
The Mirmigi Reef is located at Lesvos very close to Petra village. It is dotted with marine life and a breathtaking topography like volcanic rocks. It has a mild current, making it an ideal spot for divers who are just starting out. The Mirmigi Reef is 118ft deep.
Zakynthos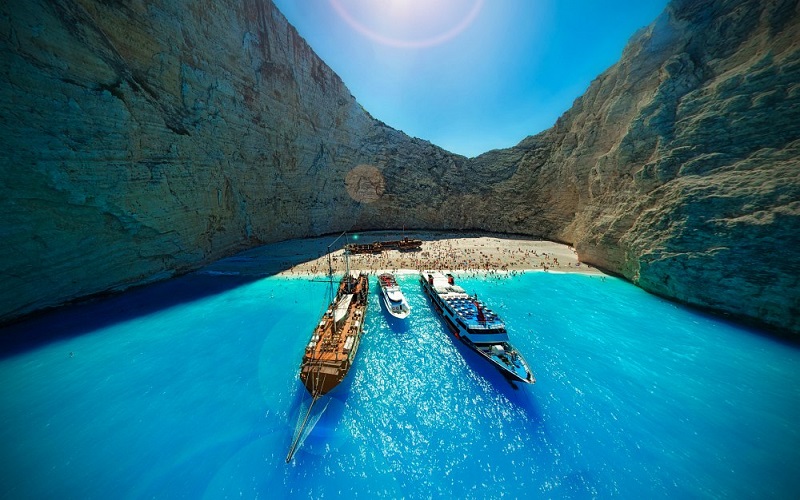 Source: Link
If you enjoy diving, especially wreck diving, visit Zakynthos, an Ionian Island. The wreck of the HMS Perseus is the best spot that calls out to divers. The submarine sunk in 1941 after it struck an Italian mine. It lies 171ft underwater. Do you love adventure? Dive in!
Elephant's Cave
Source: Link
Elephant Cave is located at Crete and it is a partially water-filled cave situated at the Drepano area of Akrotiri. It has the most beautiful stalagmites and stalactites you will ever see. It is called Elephant cave because the remains of an Elephant fossil were discovered here.
Marathonisi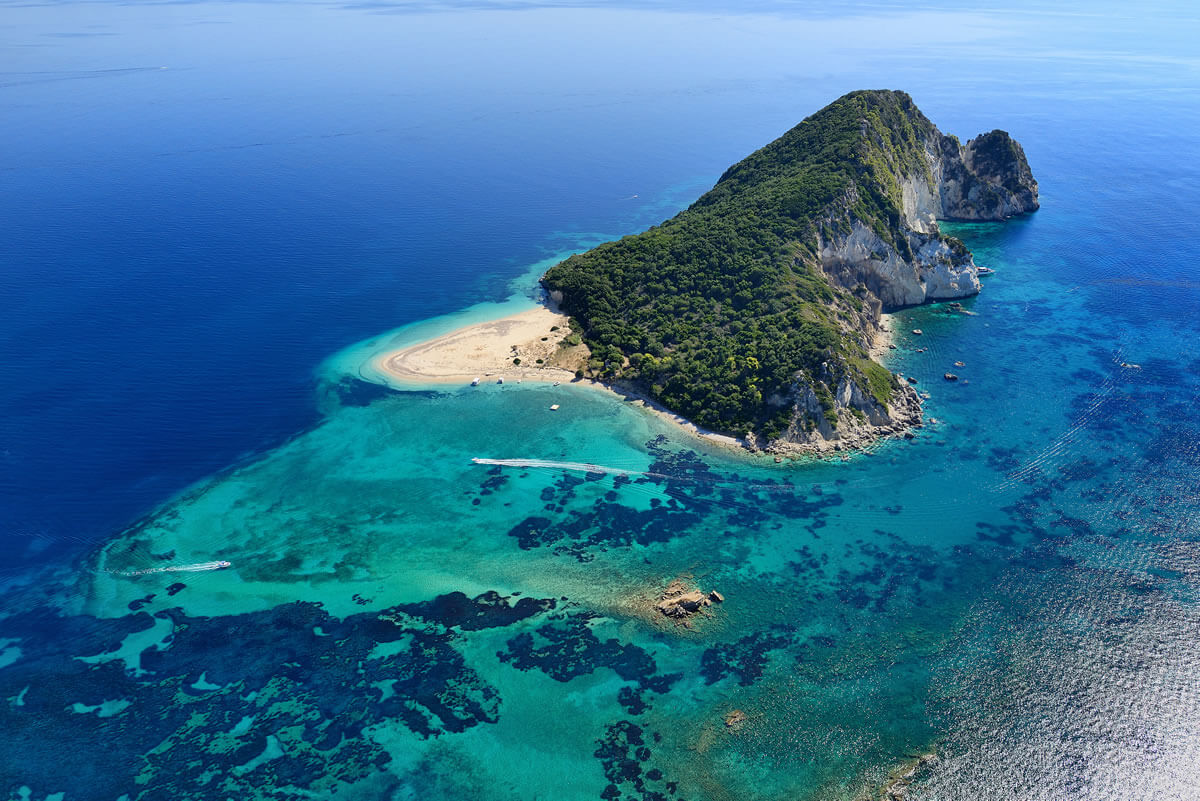 Source: Link
Marathonisi lies off the coast of Zakynthos, and it is an uninhabited island that is home to Caretta caretta sea turtles. This area is an ideal spot for diving and snorkeling. Divers always enjoy exploring the water that has loggerhead turtles playing underwater. You can also catch a glimpse of species of fish such as eels, parrotfish and flying fish.
Chios
Source: Link
Chios lies in the Aegean Sea, and it is very close to Turkey. It boasts of numerous dive spots to be explored. It is home to some of the most amazing water caves, beautiful reef formations, and lovely marine life. It is excellent for beginners and advanced swimmers.
Mykonos
Source: Link
The Anna II wreck is one of the most exciting spots to dive in Greece. The wreckage is located at Mykonos. Mykonos is known as the party island of the country; it also offers swimmers a good time below water level. The Anna II wreck sunk into the Mediterranean years ago and the 203ft deep wreck has since become a favorite spot for scuba divers to explore.