Greek cuisine is more than the Good Old Mediterranean diet. Greeks love to satisfy their taste buds and are very well taught in the area of gastronomy. Greeks love olive oil and freshly picked vegetables for their health benefits amongst others. Fish, green veggies and feta cheese are some staples in a Greek plate. If you are visiting Greece for the first time and looking for where to get the best eating experience, visit any of these restaurants.
Zorbas Tavern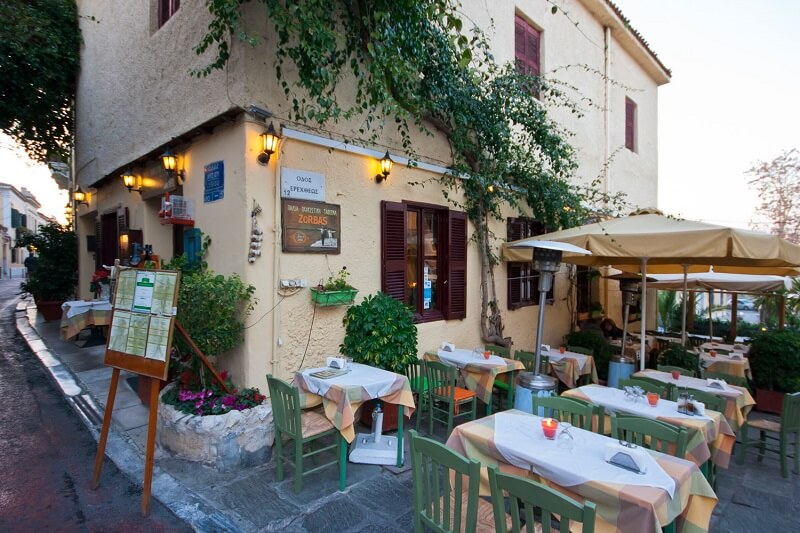 Source: Link
Zorbas Tavern is located in Plaka which is popularly called the gods' neighborhood. The meals served in this restaurant include; Zorbas lamb, stamnas and casseroles with veal.
Damigos
Source: Link
Damigos is a family-owned tavern that has been open for over 150 years. It is located close to Acropolis. The cozy interior and delicious cods are the main attractions of this Tavern. The Tavern still retains its charm even after over a century.
Thalassino Ageri
Source: Link
Thalassino Ageri is a fish tavern located in Chania of Crete. It is one of the best food joints in the city and it is mostly visited by lovers of fish cuisines.
Peskesi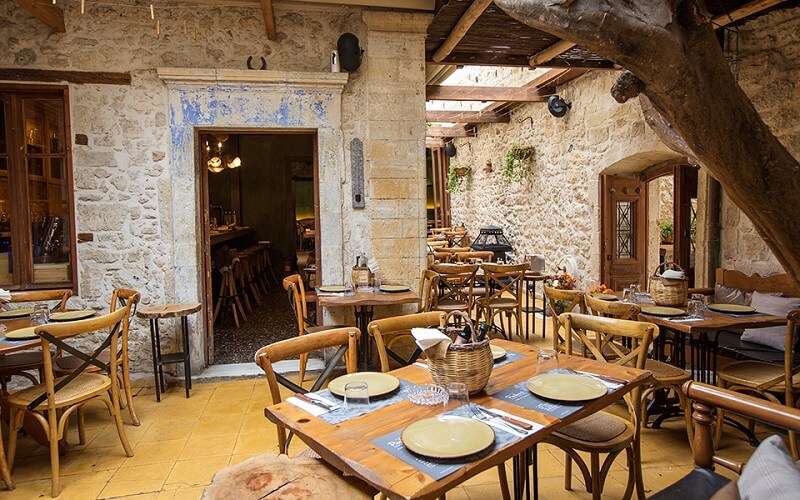 Source: Link
Peskesi is a contemporary food spot located in a pre-historic cottage. The founders of Peskesi restaurant launched the business to give their visitors the best Crete experience by feeding them. The staff believes in natural ingredients for the nourishment of their guests.
Platanos Taverna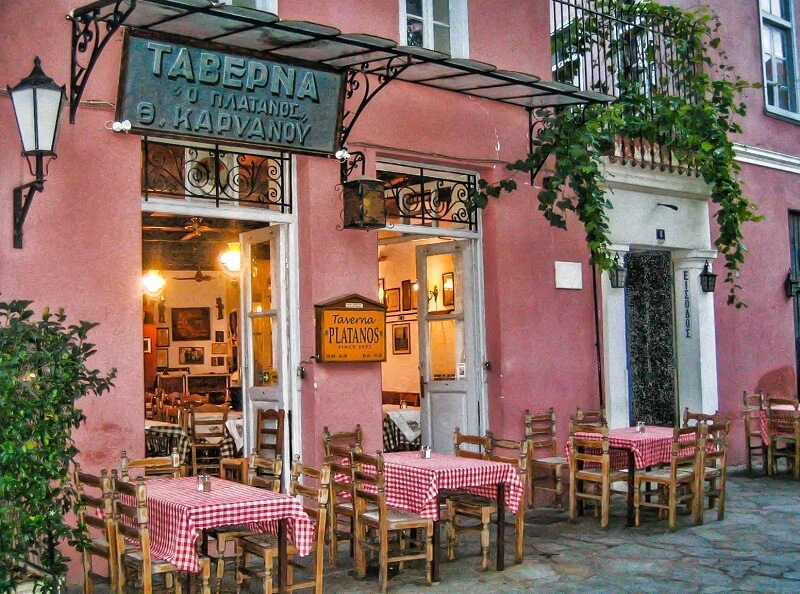 Source: Link
Platanos Taverna is one of the oldest restaurants in Athens. It is revered for its deliciously cooked meals and alluring environment. The entire building is brightly painted and it is frequently visited by the crème de la crème of the society.
Spondi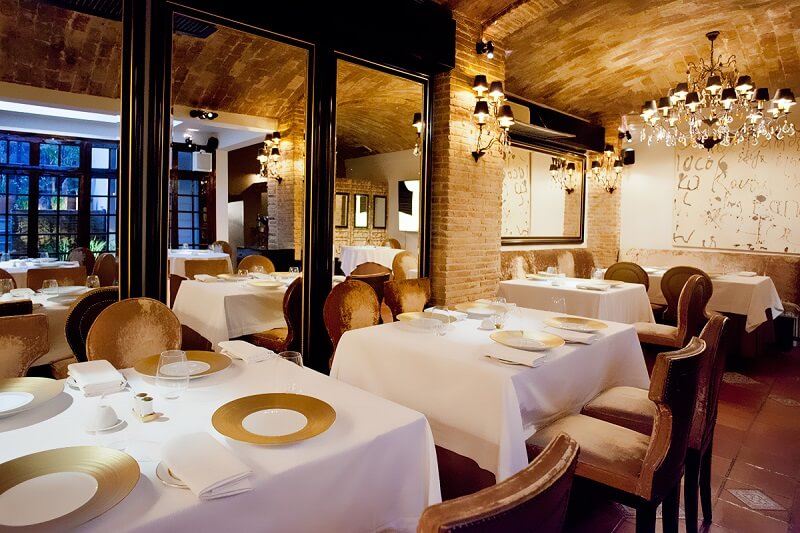 Source: Link
Spondi is an upscale restaurant located in Athens. The modern-styled dining area is very close to the area where the Olympic games debuted; the Panathenaic stadium. The food in this restaurant is always served stylishly and prepared fresh.
The Delphi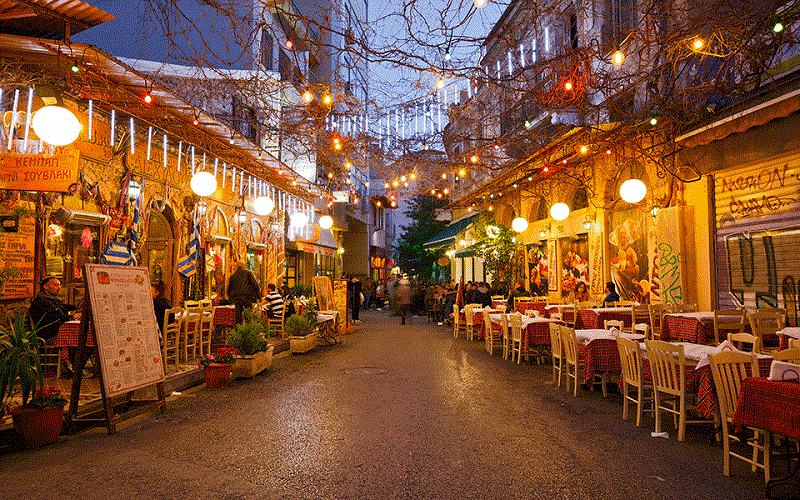 Source: Link
This restaurant was named after the ruins of Greece where Apollo was worshiped; Delphi. This restaurant is located on Nikis street, Athens and is very beautiful. The kitchenette prepares virtually all the traditional Greek delicacies. These delicacies include; meat sauces and Greek salads. You can both dine in or take away.
Rakadiko Stoa Kouvelou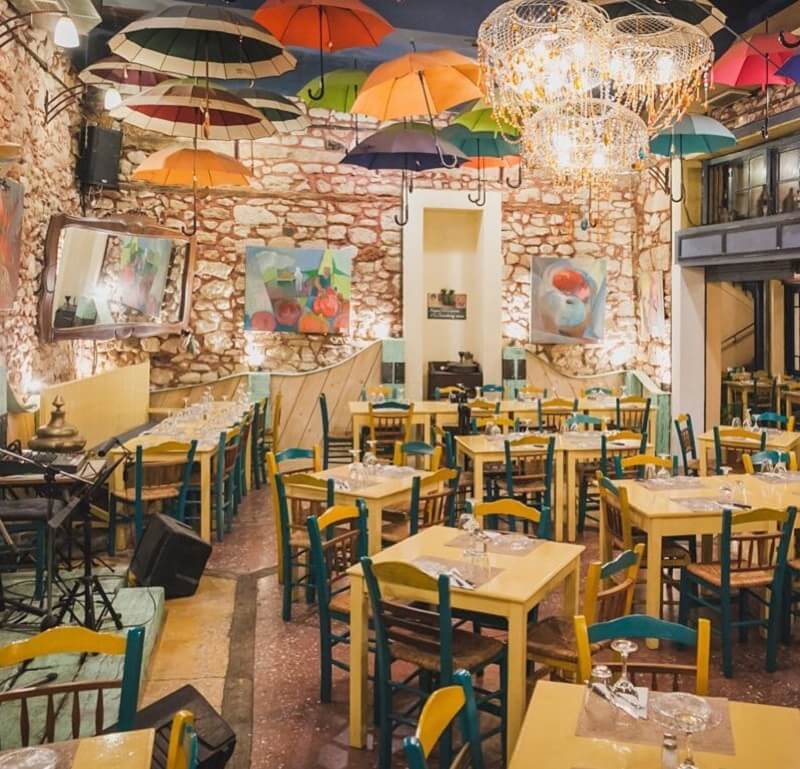 Source: Link
The restaurant was founded over a century ago and it was originally an inn. The restaurant's upper rooms were initially rooms available for rent. The eatery serves local appetizers known as meze plates and traditional entrées. Greek dessert, leukoma made of pastry filled with chocolate, honey and syrup is very popular in this restaurant.
Strofi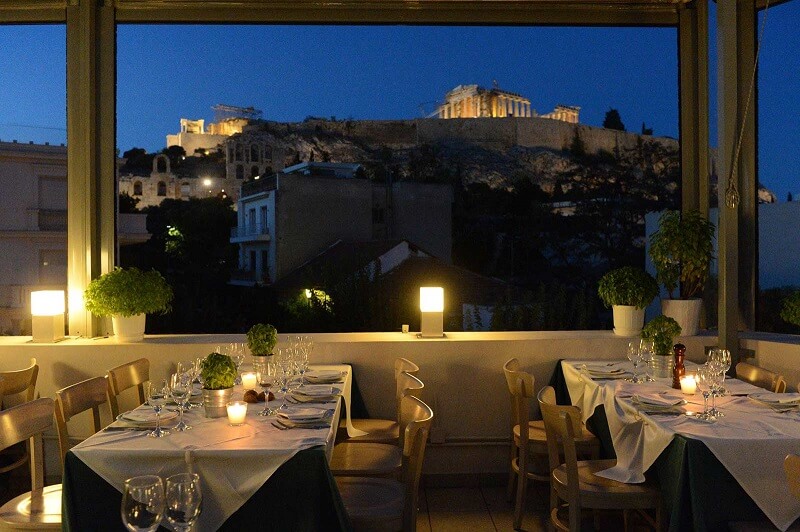 Source: Link
Strofi is an ancient restaurant located in central Athens in the same area as the Acropolis. Strofi is one of the most popular restaurants in Greece known for its signature Mediterranean diet and astonishing views. Strofi is frequently visited by celebrities from all over the world.