Greece has very remarkable coastlines. The intriguing fact about this country is that locals and visitors can never get enough of their water-lust, and this is where waterparks come in. The waterparks in Greece are filled with slides and side attractions that promise the best thrills and spills. Visit any of these waterparks for the best adrenaline-fueled rides ever.
Acqua Plus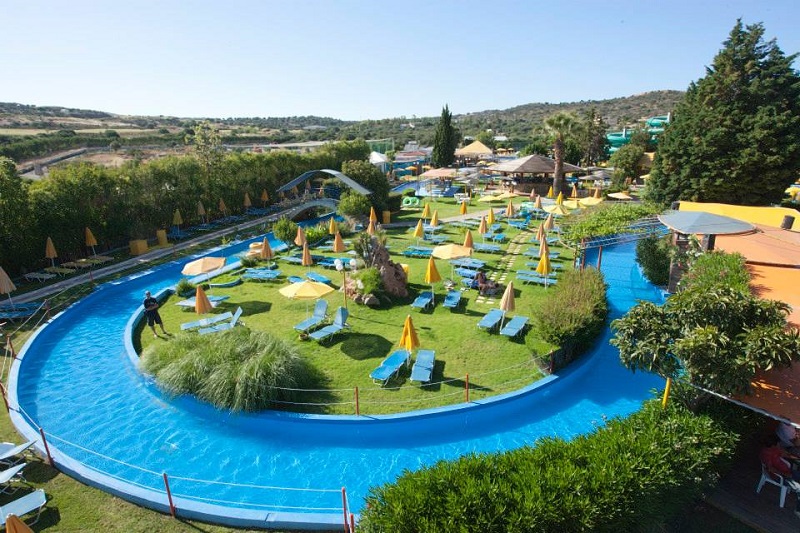 Source: Link
Located in Crete is the classic Acqua Plus waterpark which has been in existence for almost 2 decades. This waterpark is a hallmark structure in Crete and also a tourist hotspot. There are many enchanting gardens dominated by tall palm trees and gorgeous flowers.
Aqualand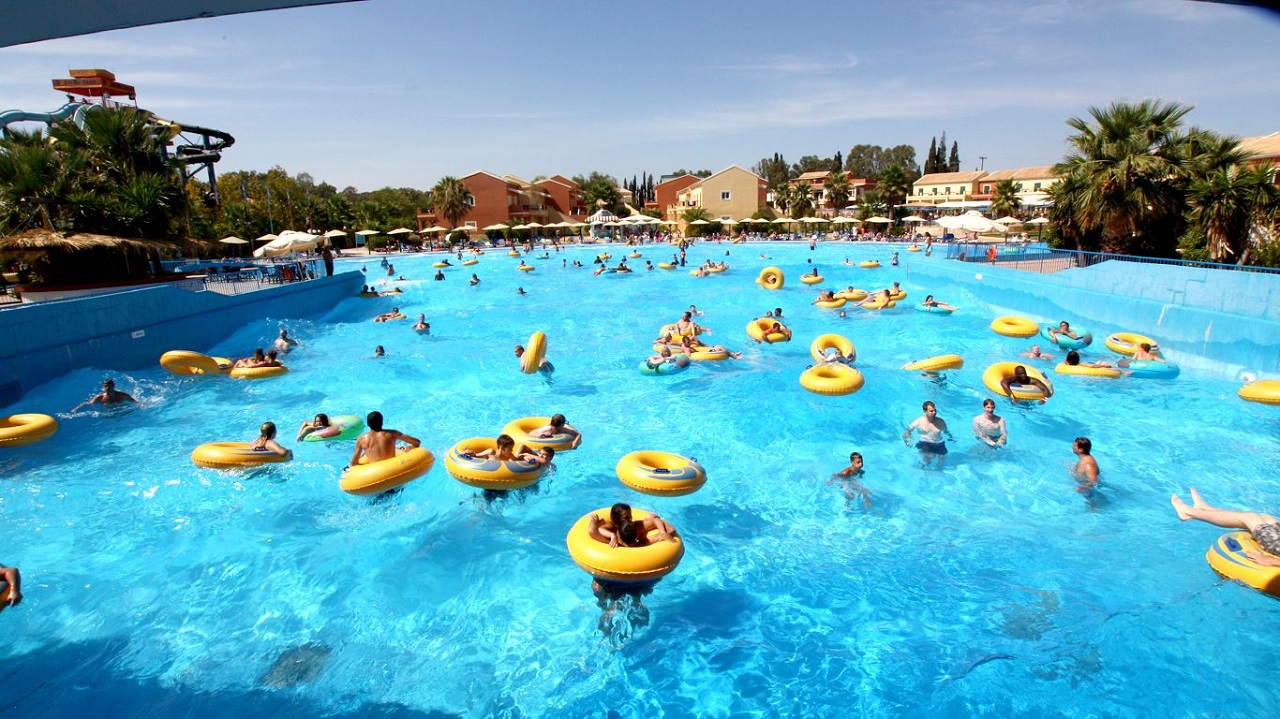 Source: Link
Aqualand is a wonderful waterpark located in Corfu and it is the go-to place for some of the wildest water sports. At Agios Ioannis, you will find about 3 dozens of different slides and over a dozen adventure pools. If you want to keep warm, there is a hot tub facility within the park. There are areas for kids to play and also for adults to explore.
Aquatica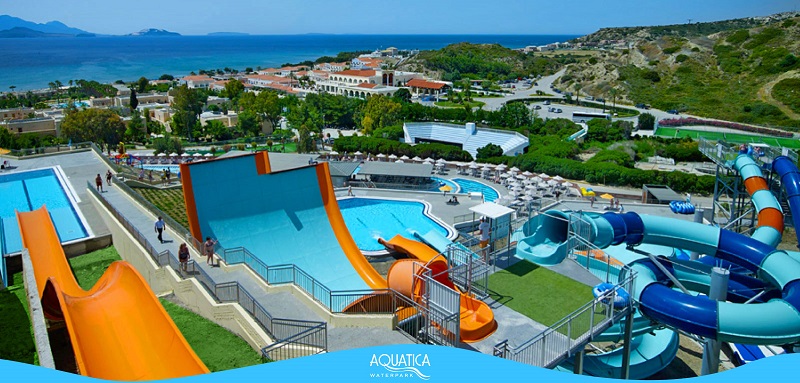 Source: Link
On the idyllic island of Kos is the Aquatica waterpark. This waterpark is sprawling with slides and water sports for individuals of all ages. If you have a brave heart, try out the slide at Free Fall. This slide is very long and ends in a very big splash. If you want more wildness, go on the Spin Bowl and let it twirl, swirl and hurl you around for a really watery thrill. At the Aquatica, there is an Aqua Playground for the young ones to play. Children who visit this park usually leave with wonderful memories.
Tsilivi Waterpark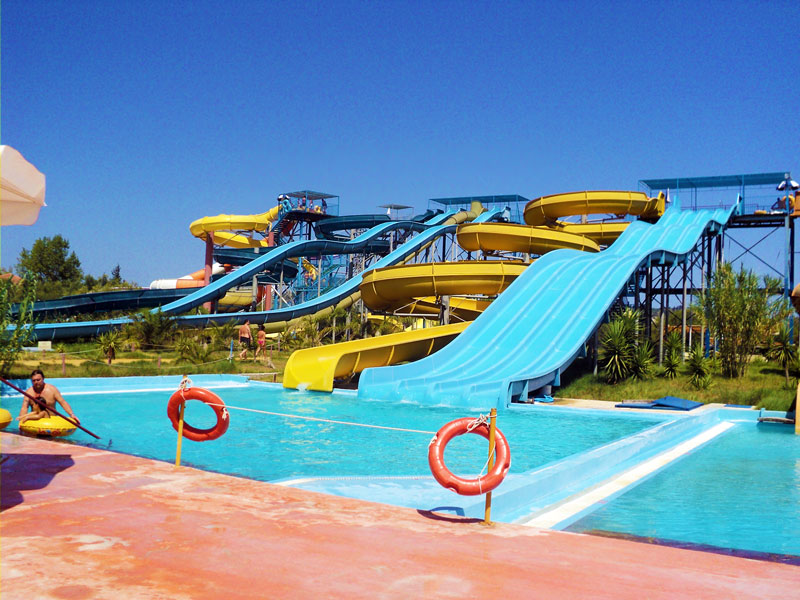 Source: Link
Located in Zante is the fascinating Tsilivi waterpark. This waterpark has verdant shrubs and trees surrounding it. It is an ideal play area for children. It has a play pool, a lovely water jungle and a beautiful pirate ship that is waiting to be explored. There is a stunning Pirate Bar that caters to children with drinks and snacks. If you want your hair to rise, try the Turbulence slide. If you want a really wild ride, go on the quadruple Multislide. If you are on an energy conservation mode, play at the Lazy River.
Star Beach Water Park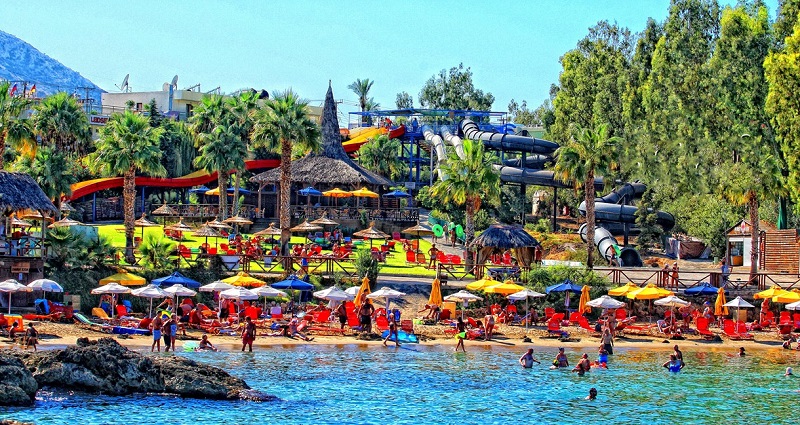 Source: Link
The Star Beach Water Park is located in the spectacular town of Hersonissos in Crete. This region is a frequent area for the party and it is dotted with numerous restaurants and bars. It also has spots where visitors can relax from high octane activities. The family-friendly park is one of the most visited in Greece. It has a Baby Star Beach area which has small-sized slides and interesting rides filled with lots of splash for babies. Are you a fan of bungee jumping? Go for it if you love adventure. Water sports lovers can partake in sports such as banana boat riding and jet skiing.
The Water Park, Rhodes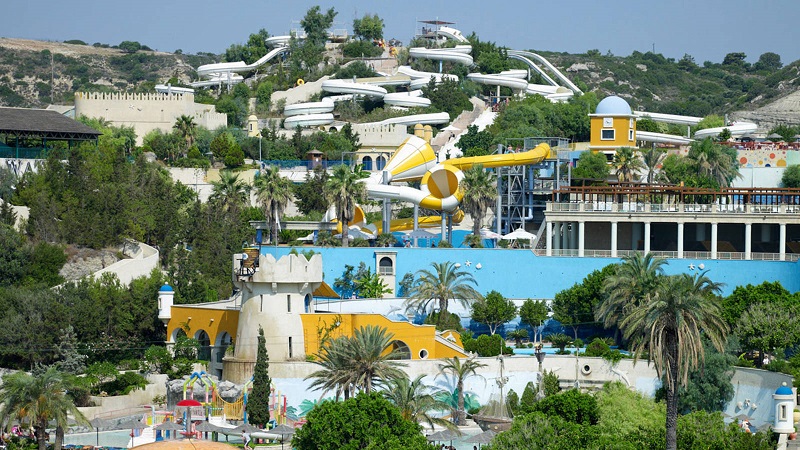 Source: Link
The Water Park is located in Rhodes and is a mammoth park which spreads over 25 acres. At this park, there is a gigantic ferris wheel where visitors can get breathtaking views over the entire island and the sea. At this park, you will find a pool for toddlers and a play area for children. At this play area is a Funny Bridge where children get sprayed with water as they walk past. Adults are not left out of the fun either; there are numerous rides for adrenaline junkies and scream-eliciting Fire Fall Slides.