Greece is one of the best places for holiday fun, no doubt about that. They have hundreds of islands and villages, and the people are homely, peaceful, and very friendly. To enjoy your holiday, you need to get involved in activities that will enrich your experience. Here are some of the popular beach activities you can engage in Greece.
Cruising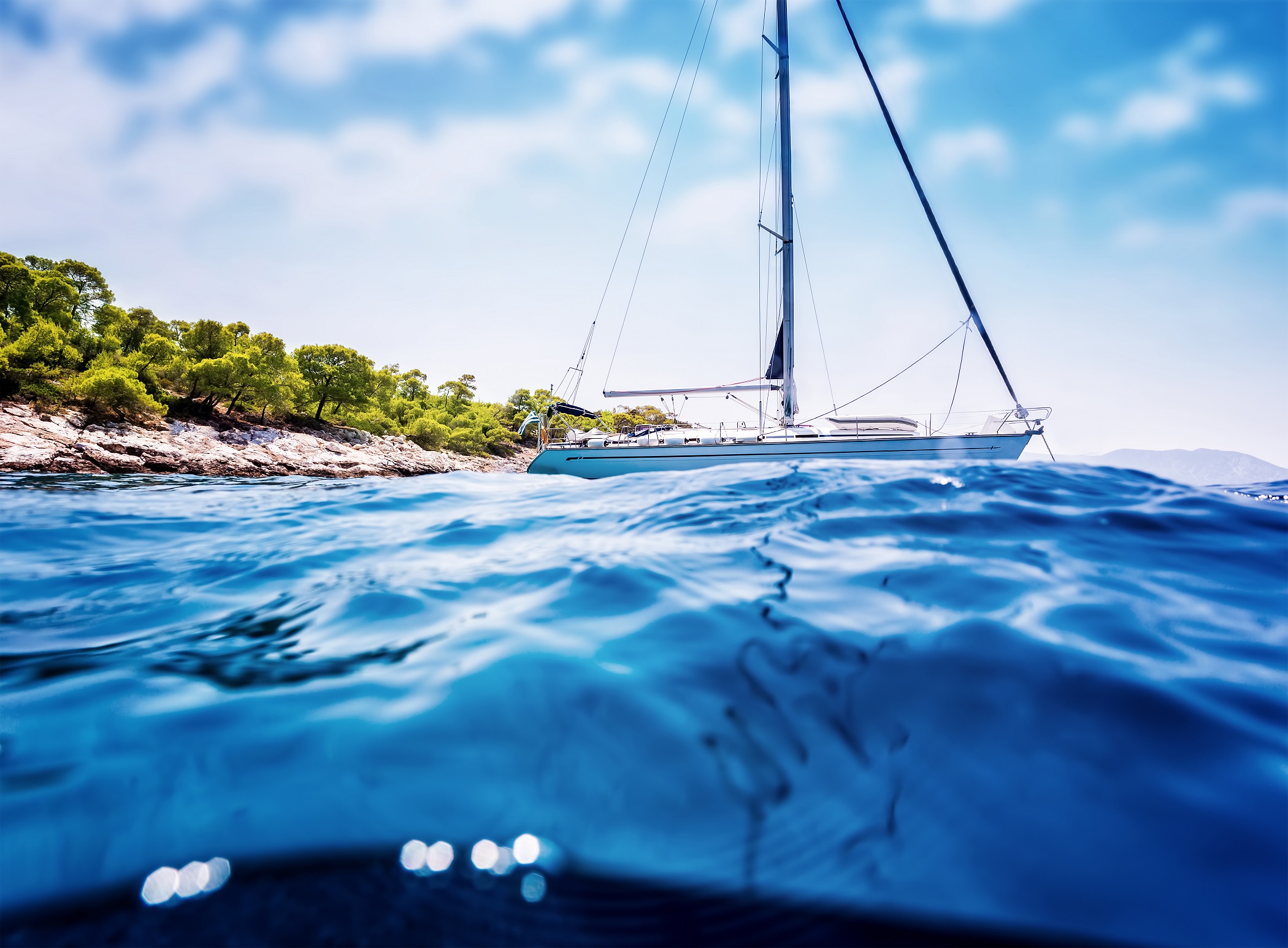 The most popular activities in Greece beaches for holiday fun-seekers is cruising. The country has some of the best places in the world you can go and have fun cruising in a boat. You can go on a boat ride with others or rent a private boat and go explore the sea on your own; it's perfectly safe. An alternative to this is sailing, which is also very popular and is even more fun.
Scuba and Snorkeling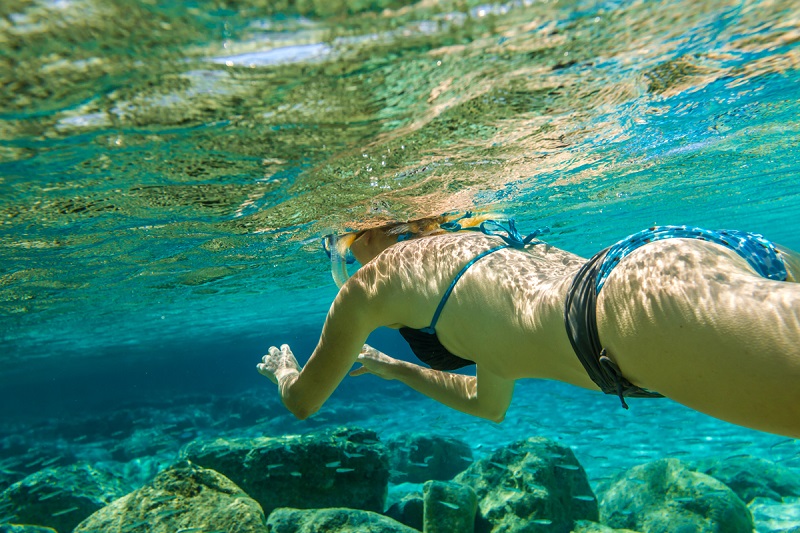 Source: Link
Greece also has very clear and clean water that is very inviting. In fact, you'll be tempted to jump into the water the moment you get to this beaches. Many tourists find themselves taking part in scuba diving and snorkeling activities, to experience the depth of the sea.
Swimming
Source: Link
If you don't want to go too far into the water – though we don't see why you shouldn't, you can just decide to swim in the water. Over the years, visitors have come to enjoy the cooling and healing effects of swimming at some of the best beaches Greece has to offer. Everything you need is provided to ensure you have a great time.
Horse riding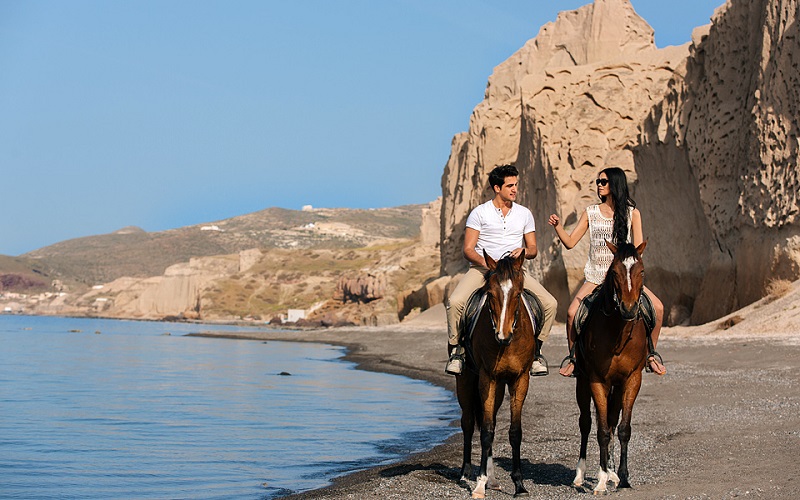 Source: Link
Visiting the beaches of Greece gives you the opportunity to learn how to ride a horse. Horse riding activities in Greek beaches are well managed and controlled. Whether you're an expert or this is your first time, you can be sure of enjoying horse riding. There are many horse riding services providers who will help you have the fun of your life.
Climbing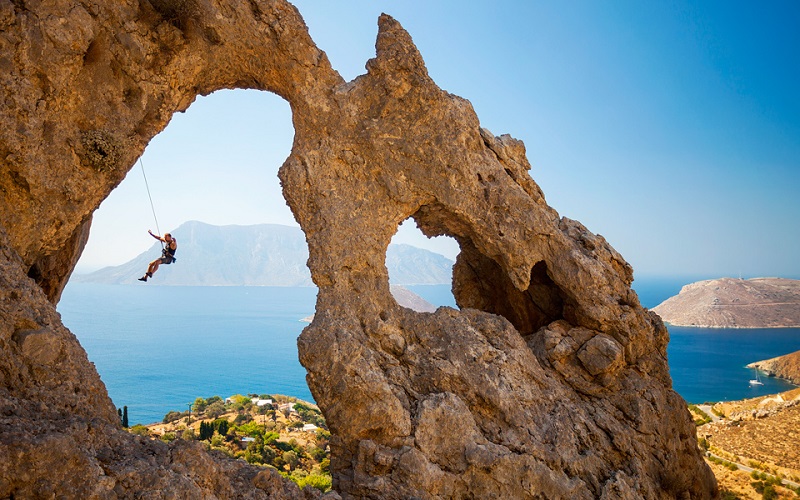 Source: Link
Most of the beaches in Greece have hills, cliffs, and mountains surrounding them. This makes climbing one of the most popular beach activities on the islands. You can join other people to venture into the wild and reach the summit. There is so much reward for that though, including the incredible view that will take your breath away. While climbing, you can also visit historical sites, monuments, and buildings located in such high altitudes, and the air there is something you'll want to experience also.
Nightlife
Source: Link
Many beaches in Greece have a very vibrant lifestyle. At night when the light is on and the music is blaring, you are guaranteed of total fun. Most of these beaches also have bars and restaurants where you can go and taste locally made wines and drinks you've never experienced before. If you're lucky to be there during a time of carnival or festival then your fun just doubled.
The beaches of Greece is the place to be because of the unique activities. There are so many activities for you to engage in including climbing, horse riding, scuba diving, and enjoying the nightlife with others.