Greece is a wonderful country that is blessed with some fantastic beaches. If you want the inside track on the best of them, all you need to do is to read on.
Start by treating yourself to some new swimwear
Regardless, of which beach you choose from the list. It is a good idea to treat yourself to some new swim and beachwear.
If you want to find the perfect swimwear for your trip to Greece all you need to do is to click the link. This retailer sells all of the latest bikinis and one-piece style. They also stock a good range of super modest swim dresses and tankinis. All you have to do is to decide whether you will follow the animal print, yellow or white swimwear trend. All of which are set to be popular, this summer.
Now, let's take a look at the wonderful beaches Greece has to offer:
Kalogria Beach, Nikiti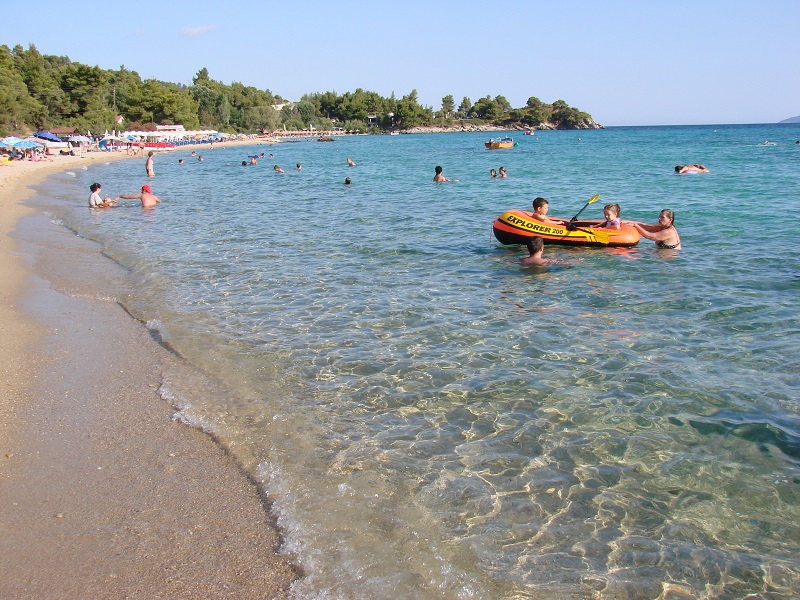 Source: Link
The terrain of Northern Greece is very diverse, which means it has some unusual and stunning beaches. Many of which back onto areas that are great for hiking.
This is certainly true of our first beach – Kalogria Beach near Nikiti. Its clear turquoise waters and soft sands attract tourists from around the world. There is a nice beach bar. But, it is a narrow beach, so at times it can get crowded. To enjoy it at its best get down there early.
Lichnos Beach, Parga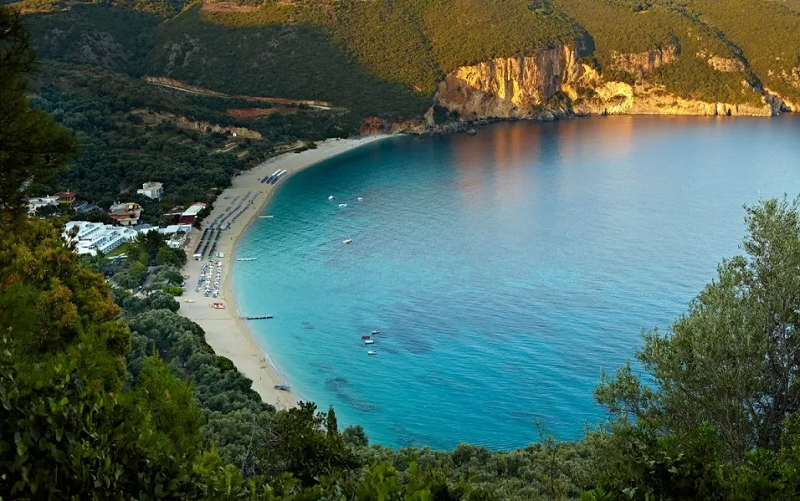 Source: Link
This is a relatively quiet beach that is situated on the edge of a small circular inlet. The views are spectacular. There are plenty of places to eat and drink as well as a water taxi if you want to explore a bit. It is also possible to hire a sunbed and umbrella on this beach, the price includes waiter service.
Panormos Beach, Mykonos
Source: Link
If you want an unspoiled, tranquil beach head to Panormos Beach, which is located on the cosmopolitan island of Mykonos. It is very popular with naturists who congregate on the end part of this beach. Families like it too. If you do decide to go there outside of the hottest part of the year, it is best to do so when there is a southerly breeze blowing.
Elafonissi Beach, Crete
Source: Link
A lot of people say that this is the best beach Greece has to offer. It is located on the edge of a magical lagoon-like piece of crystal clear sea.
Paradise Beach, Mykonos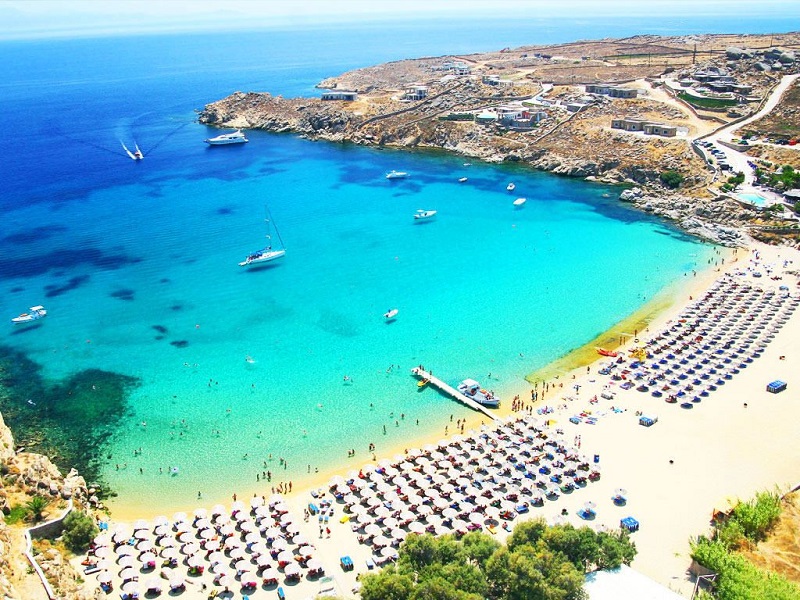 Source: Link
If partying is what you are after, head to Paradise Beach on Mykonos. It is a noisy, vibrant place that offers all-day music, drinking and water sports.
St. Georges Beach, Naxos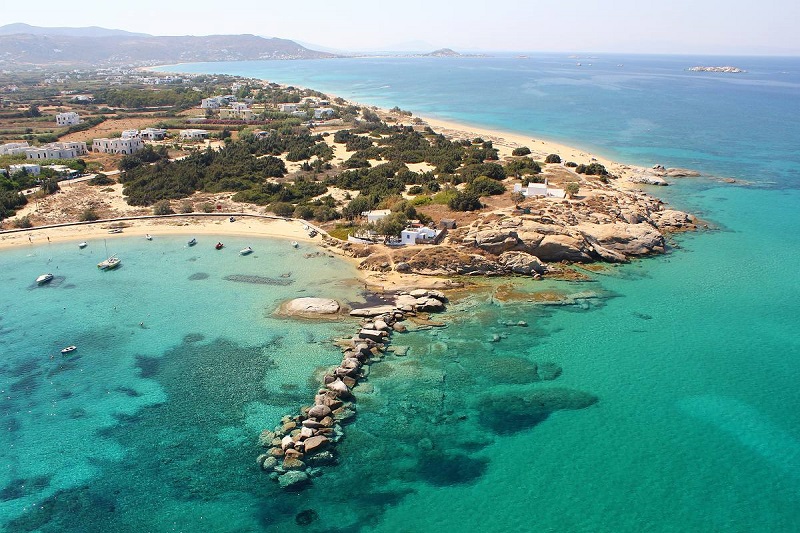 Source: Link
This is one of the best beaches for families. It is protected from the north wind and offers visitors sunbeds and umbrellas for rent. The cafes on the beach open early and close late. Most of them serve simple local dishes and good quality fresh fast food options like omelets and toasted sandwiches.
All of the above beaches are great places to unwind and relax. If, however, you prefer a more active holiday you might want to read this article, which is all about activities you can enjoy on Greek beaches.
It is probably also a good idea to read this one, which explains how to protect yourself from the sun and high temperatures. During the summer months, Greek beaches get extremely hot. It is not unusual for temperatures to reach the 40s.