Greece is the birthplace of civilization and for centuries, it has been the center of many activities that shaped mankind. History buffs and holidaymakers have made the ancient country their go-to spot especially when they need to unwind, rejuvenate or simply explore. Many a time, tourists usually throng the popular islands like Santorini, Mykonos, Crete, and Rhodes to have a wonderful time. Unbeknownst to many, Greece has some hidden gems which can give visitors the same experience that rivals that of other famous islands. These are ten of the hidden gems in Greece which are usually enjoyed by a select few;
The Island of Patmos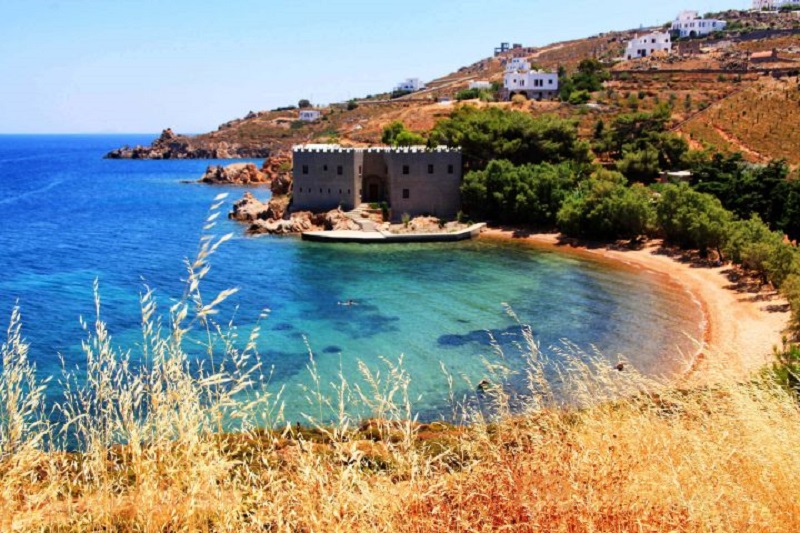 Source: Link
The tiny island of Patmos located in the Aegean Sea is one of the most religious islands in the world. Only a few have gotten to explore this secret gem, one of which is the Biblical St. John the theologian. The quaint monastery on the island is worthy of a visit.
Samothrace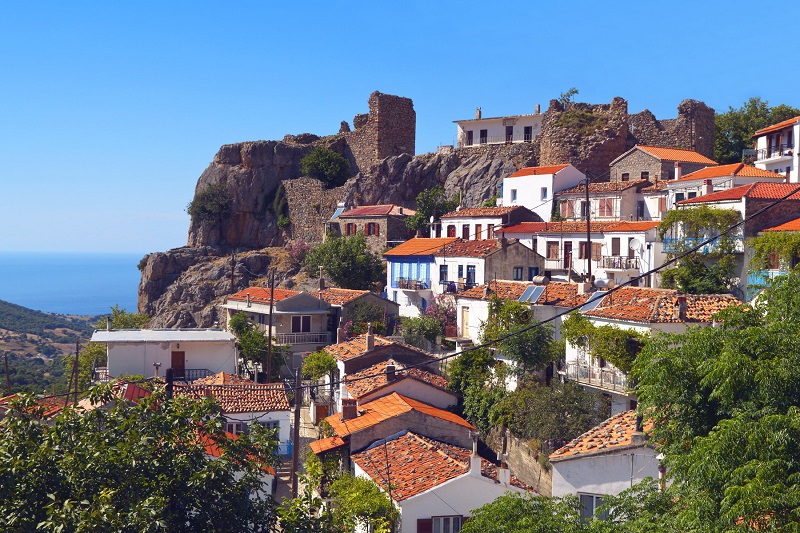 Source: Link
The ethereal and magical Samothrace is simply divine. It is home to the Aegean's highest peak; Mount Saos also called Fengari. These waterfalls are 'hidden'. In addition to the secret waterfalls, the wild beauty and the ferocious winds make the entire place very mystical.
Koufonisia
Source: Link
Koufonisia comprises of two islands that are of Cycladic origin. These Virgin Islands are the perfect getaway spot for summer. In this hidden gem, you will find hidden spots for relaxation and serenity.
Karpathos
Source: Link
The untamed beauty called Karpathos has been shaped by the traditions and customs of the island. Karpathos has a beautiful heart, though only a few know. The island has some breathtaking site attractions like an ancient acropolis, some churches, and even caves.
Kalymnos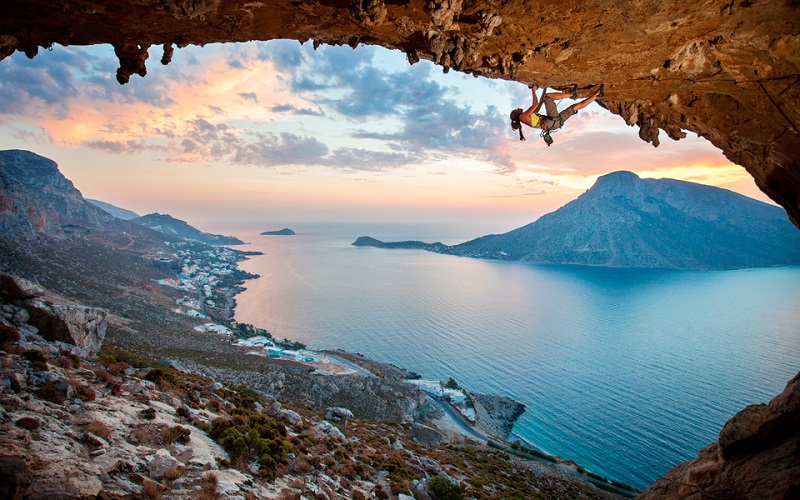 Source: Link
Pleasure seekers can find all the fun they seek in this gem. It is very popular among climbers. The beach area is perfect for a plethora of outdoor sports. Divers crowd this place too from time to time.
Kastelorizo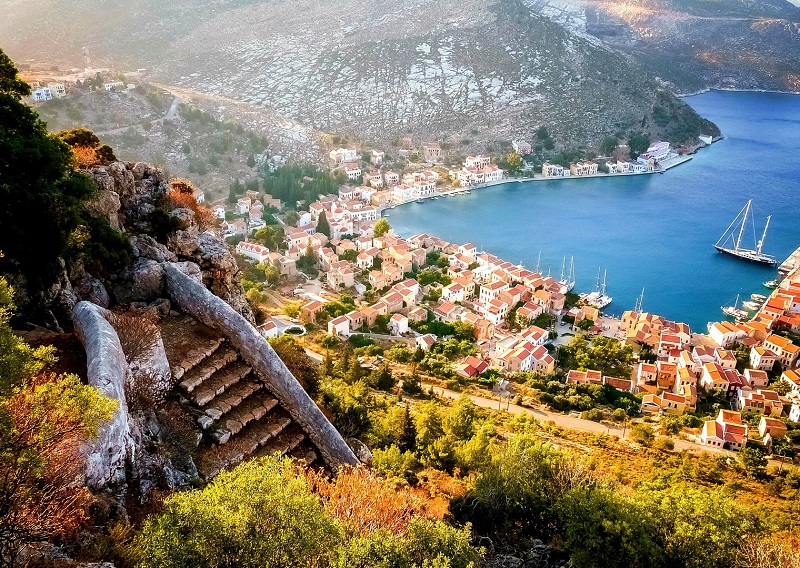 Source: Link
Kastelorizo is such a priceless gem. The postcard island won an Oscar Award, thereby putting the South Aegean in the limelight. The little island has some of the most magnificent architecture in Greece.
Ithaca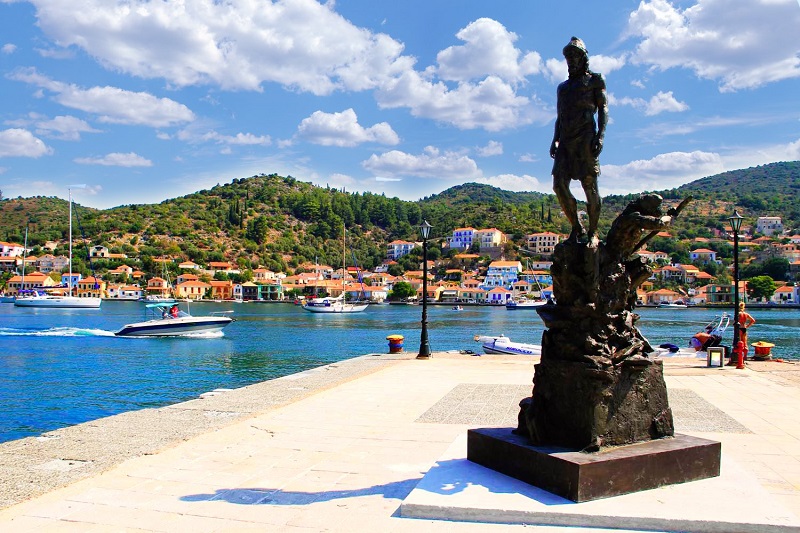 Source: Link
Ithaca is a home away from home. It is the perfect place for individuals who want to reminisce in retrospect or collect their thoughts in tranquility. The island has a green landscape with beautiful coves. This is a favorite spot among yachters and sailors.
Ikaria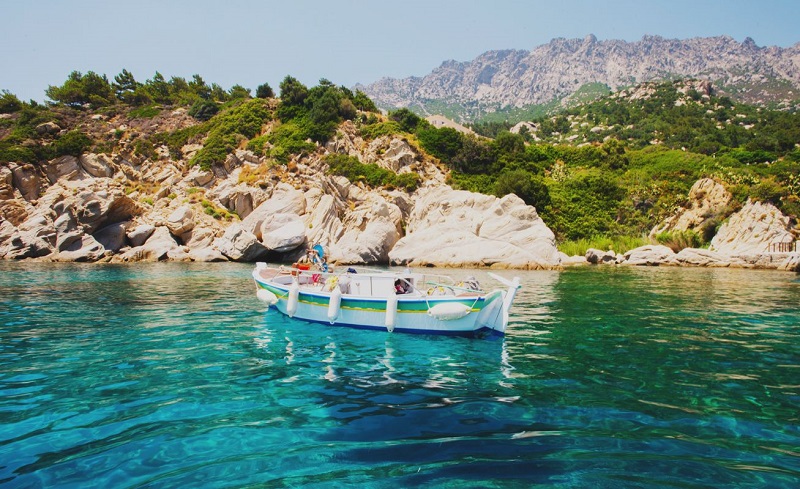 Source: Link
Legend has it that Ikarians live very long. A visit to Ikaria will blow you off your feet. The place is filled with rugged cliffs and verdant slopes, clear streams which snake all through the town and beautiful beaches that bear a striking semblance to the South Seas.
Amorgos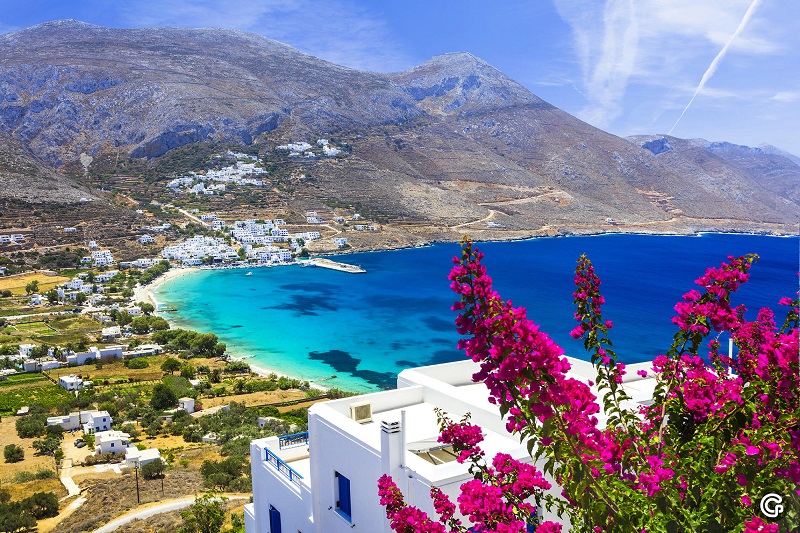 Source: Link
This scenic island also known as the Big Island of the Big Blue is a virgin Cycladic island which will make you feel like you traveled back in time. The crystalline seascape is simply enchanting not to mention the ancient streets of the villages.
Alonissos
Source: Link
Alonissos is a Sporades Island that captivates visitors with its beauty. The island is not fully developed but this is part of its charm. The landscape is very lush with abundant greenery; the beaches are filled with clear waters. The spectacular spot is perfect for those who value their privacy.