Athens is renowned for its nightlife scene. It has a collection of urban hotspots that attract a large number of people – locals and tourists alike. The delicious food, charming interiors, tasty cocktails, celebrity DJs and wonderful live music performances are all the interesting features of most of the bars in Athens. Check out the best bars with live music in Athens; everyone should try out.
Mike's Irish Bar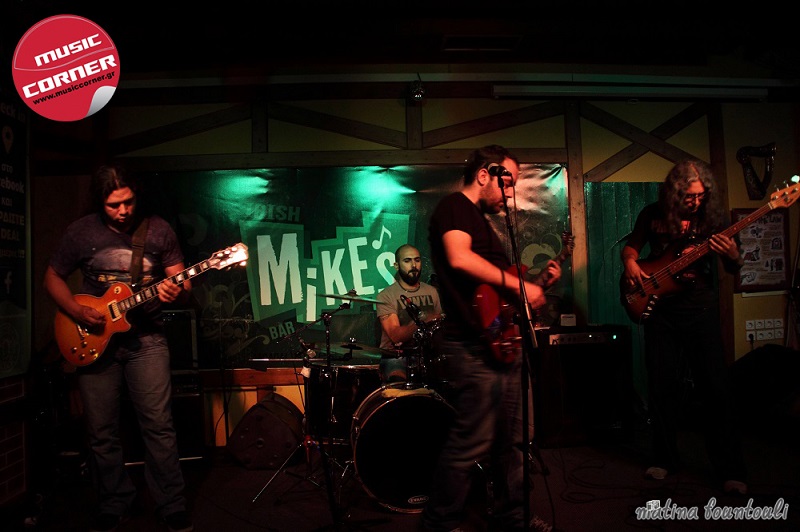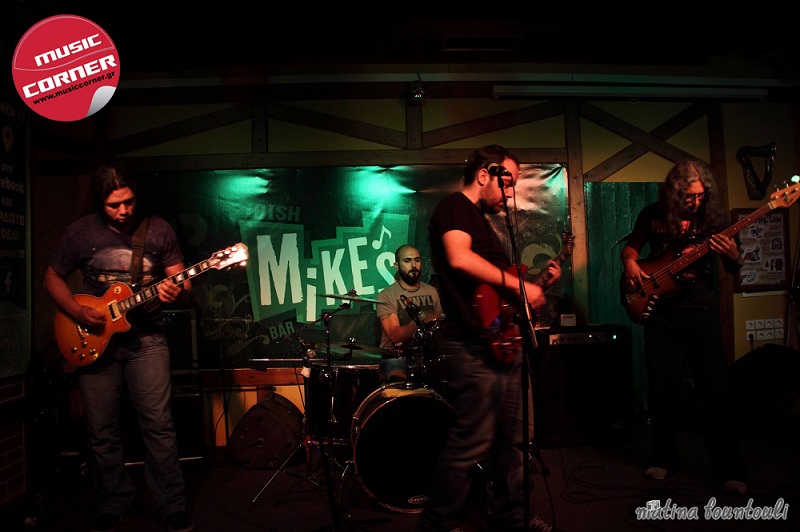 Source: Link
When searching for a bar with live music performances, Mike's Irish Bar is one of the popular and best bars. This bar has been in operation for 13 years now and is showing no sign of quitting. The well-known Irish place is popular for organizing pop and rock gigs, serving quality drinks with great customer service. Mike's Irish Bar also offers a fun and memorable night experience, especially with the live music performances. For the Karaoke lovers, you can visit show your skills.
Café Avissinia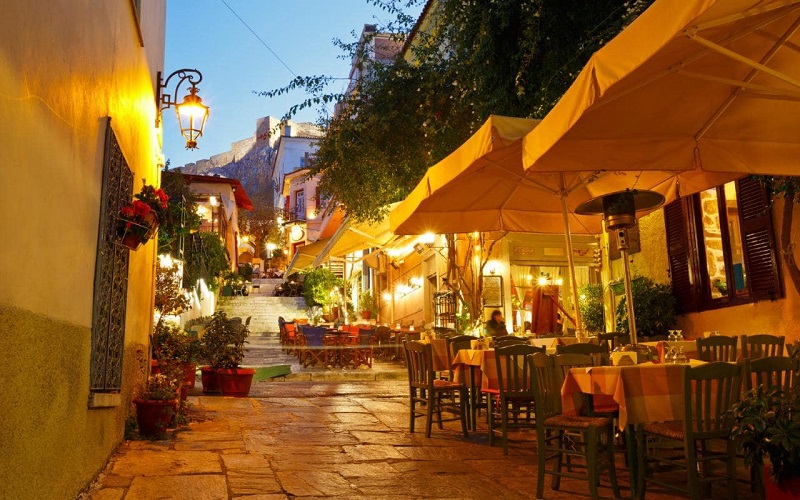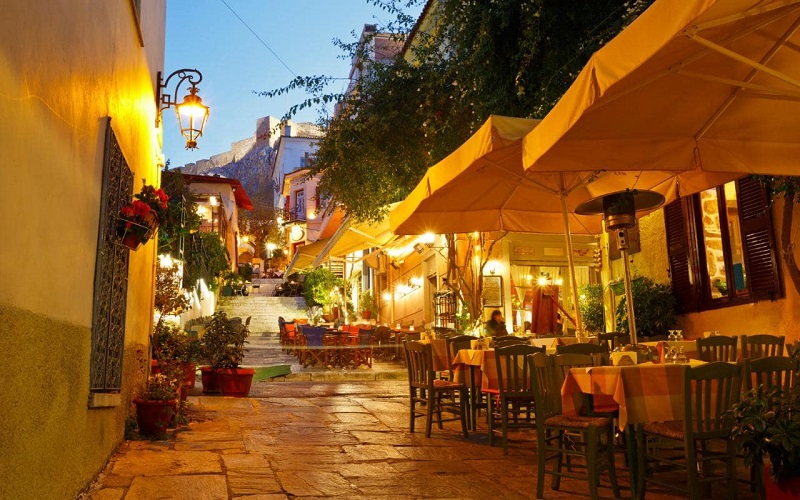 Source: Link
Café Avissinia is situated at the centre of the flea market, which is a few minutes away from Monastiraki. The stunning bar is the paradise of an old connoisseur and is a great place to get a beer or coffee or to have a nice dinner. Café Avissinia menu includes dishes from Cyprus and Macedonia that often makes customers return for more. In addition to its delicious dishes, it offers exciting nights filled with activities. During weekends, the bar is transformed. Numerous up-and-coming musicians, as well as notable and popular national musicians such as DionysisSavvopoulos, LoukianosKilaidonis, and GiorgosDalaras, have played in the bar.
Six D.o.g.s.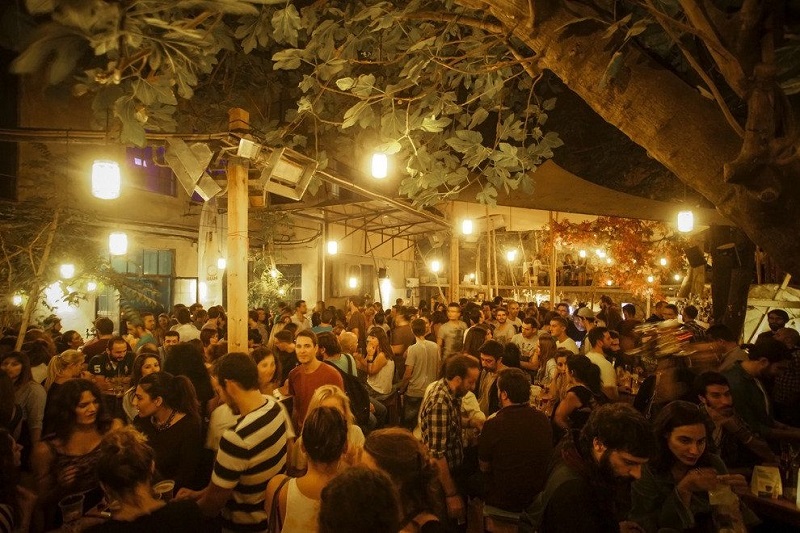 Source: Link
Located on the street near Monastiraki is a well-known bar called Six D.o.g.s. The owners of Six D.o.g.s. Bar newly launched their record label, no wonder this popular nightspot is a centre of live music performances with guest DJ's, as well as gigs by local and global musicians. This bar provides you with the opportunity to enjoy your favourite drink while listening and dancing to live music all night long.
Speakeasy Bar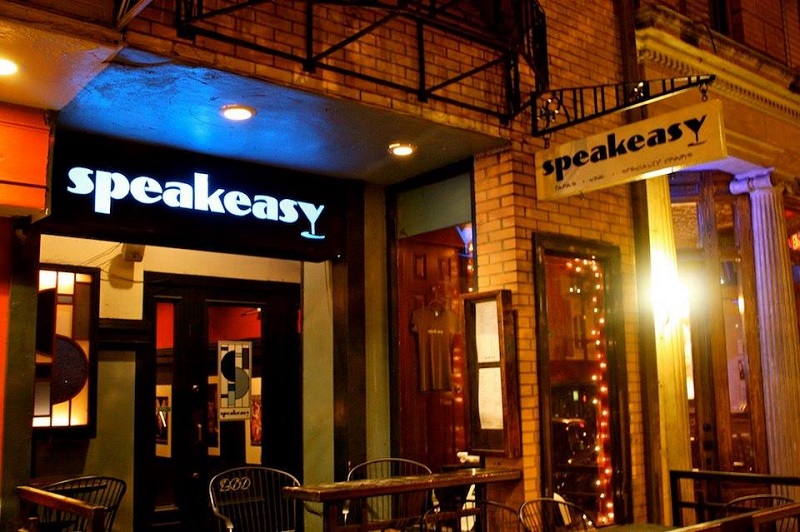 Source: Link
The Speakeasy Bar is a recent addition to the bar and nightlife scene of Athens, and it has since gained attention especially during the cooler season. Located near the Syntagma Square, the antique American style bar has unique features and settings. It is the first bar of its type exists in the capital city of Greece, and it is related to the bars in Paris and London. The Speakeasy Bar is built underground, and you will surely need to ask for directions to locate it in the building as you won't find any signage.
Speakeasy Bar offers bespoke cocktails and a variety of beer, ensuring that customers get exactly what they want. You will also enjoy the genius of the DJ on set, as well as the live music performances. The best time to visit this bar is at the late hours of the night to enjoy a vibrant and lively atmosphere. Speakeasy Bar is certainly one of the best bars with live music in Athens, which no one should ever miss.